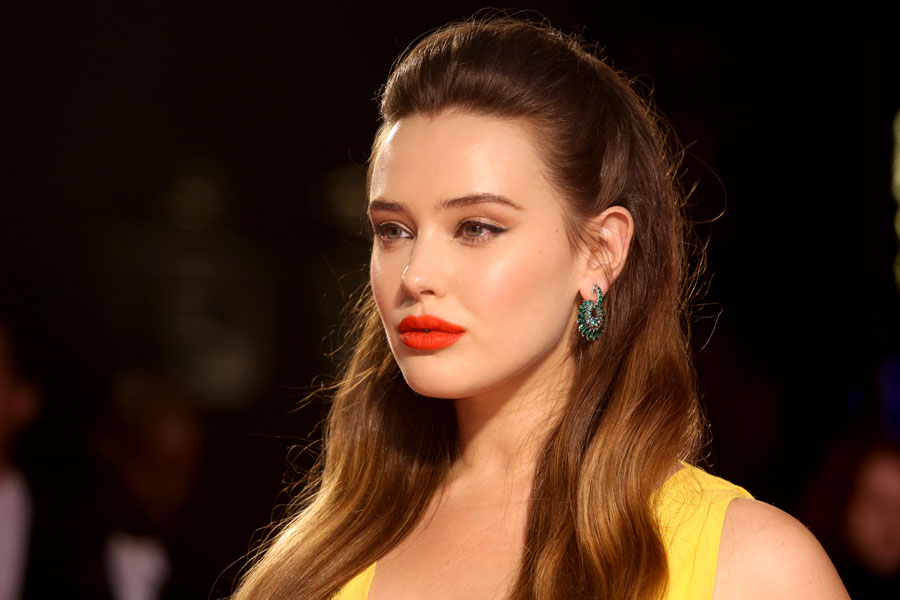 We don't know if Katherine Langford will return as Morgan Stark, but if that's not the case, here's a list of Marvel characters for her.
Katherine Langford played a young Morgan, the daughter of Tony Stark, in Marvel Studios' Avengers: Endgame. However, the scene was deleted and we are only left with the child version of Lexi Rabe.
In this scene, Tony Stark (Robert Downey Jr.), after sacrificing himself in the battle against Thanos, is sent to a metaphysical "way station" where he can say goodbye to his daughter, but in an older version. For this seemingly important scene, an actress was called in from the theater after playing Hannah Baker in 13 Reasons Why and Meg Thrombey in Knives Out. But, what has been said, this moment did not make it to the final cut.
It is not certain if we will see (or see) Katherine Langford in the Marvel cinema again, but to encourage her, we chose five relevant characters that the actress could bring to the screen, and that are at the height of her career.
No more…
Firestar and other Marvel characters that Katherine Langford could play
Shannon Carter/American Dream
Since maybe she couldn't be Tony Stark's daughter, how about being Sharon Carter's niece and follower of Steve Rogers' legacy. And although she lacks powers, her physical abilities and her great mettle have led her to become part of the Avengers. If Marvel Studios wants to revamp their heroes for more youthful lineups, like Riri Williams and Kate Bishop, why not include American Dream?
Emily Bright
The character is so recent that for many she is unknown, but we will say that she is the most advanced student of Doctor Strange… and many times she surpasses him. As part of the Strange Academy and codenameless, Emily has proven that she's on a par with Marvel's great mystics, and while she's still in training, she could certainly take on the mantle of Sorcerer Supreme.
Alison Blair / Dazzler
A version of Alison Blaire made her film debut thanks to Halston Sage in X-Men: Dark Phoenix, but this character who is somewhere between show business and heroics could provide an entertaining narrative scaffolding to be developed into a service series. streaming, like the one that made Katherine famous.
Jessica Drew/Spider-Woman
The original Spider-Woman is a true heavyweight. We know that there is a movie in development about the character, without specifying which iteration she will be based on. However, Katherine Langford is close in age to Tom Holland, and famous enough to fill the suit of Jessica Drew.
Angelica Jones/Firestar
Ultimately, we think Angelica Jones would be the ideal Marvel character for Katherine Langford. She is a mutant much loved by audiences of different ages having debuted in the cult animated series Spider-Man and His Amazing Friends, where she gained such fame that she later jumped into comics. In Mexico we knew her as Estrella de Fuego. With Firestar, Langford would ensure to give life to a heroine with a great fandom, who however has been little exploited beyond the program in which she made an appearance of her.
The renewal of the magic of the Marvel Universe is waiting for you in our online store with:
Marvel Basics – Strange Academy: First Class
Marvel's first school for wizards opens its doors!
For some mysterious reason, the world has changed so alarmingly that Doctor Strange has finally done what he spent decades avoiding: he opened an academy for the mystic arts!
Youngsters with an aptitude for magic have been gathered in New Orleans from around the world to study under Stephen Strange, Brother Voodoo, the Ancient One, Scarlet Witch, Magik, Daimon Hellstorm, and all your favorite Marvel wizards!
From highly aware Mindless Ones, to pan-dimensional "Take It" games, Strange Academy lives up to its name!
Also, the students' first field trip ignites a spark that will start a huge fire. Classes have started, and they will be pure magic!
Collect Strange Academy #1-6.
Also being read:
Everything you need to know about the arrival of Disney + Date, content and presale!
Disneyland: The world's first amusement park
All Disney+ content revealed
The luxurious suite that hides the Disneyland castle
Hugh Jackman's Butt Survives Disney+ Censorship
By