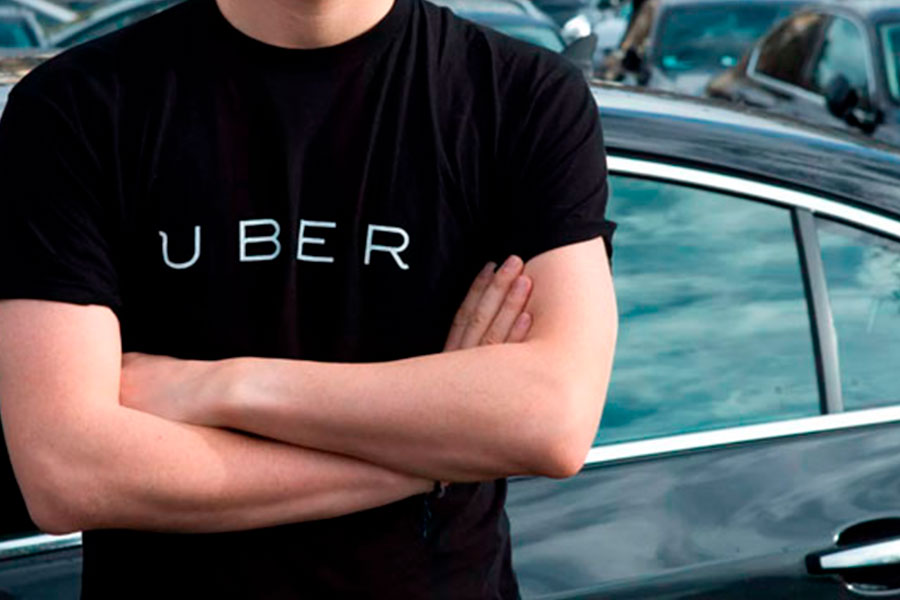 A renowned financial consultant has exposed the advantages and disadvantages of working with Uber.

The model to which the consultant refers when talking about working vehicles in Uber is not, according to what he mentions, a profitable business.

The transport company continues to be the leader in its sector, both in terms of statistics and brand positioning.
Is Uber a good business? This has been the question that a financial advisor has asked himself in his TikTok account, because the company has become one of the largest employers in the private transport service, as well as being one of the leaders in its sector.
For some time now, Uber, DiDi and Beat, among other apps, have managed to stand out and transform the private transportation industry.
In fact, figures collected from a study in Statista point out that the 51 percent of the chinese population makes constant use of these apps; in Spain, meanwhile, 35 percent you are used to traveling on mobile transport apps; and in USAfinally, which is one of its largest audiences, has a 35 percent of users with respect to the number of people.
It has been thanks to transport apps that a large number of people have preferred to leave conventional transport behind.
However, since these apps have existed, many users have wondered how profitable a web-based business would be. the Uber systemeither as a worker/partner or as an employer, with multiple vehicles.
Financial consultant explains advantages and disadvantages of working with Uber
a financial consultant who is dedicated to creating content for the TikTok platform has shared the advantages and mostly the disadvantages of working not only for Uber, but of making the transport app its own business model.
The first of the three videos begins by asking if it is really a good business to self-employ as an Uber driver or, failing that, to employ several drivers with vehicles that belong to the employer.
The answer he gives in a first video is a resounding no, since he considers that, according to his experience, the benefits do not correspond to the investment time:
"Three years ago, I had a "fleet" of vehicles working at Uber that was a business. What was the difference?

The difference is that from four cars the break-even point already gave us profits, so when I realized that, my main objective was to get more vehicles.However, after the taxes increased, there was a higher rate, a higher tax burden, and even the commissions that Uber itself charged stopped making it profitable.
This is the first video shared about the downsides of working at Uber:
However, having received several comments where Uber drivers mentioned that it was a profitable business, the consultant sought to make the difference between the business model and self-employment.
Although the content creator accepts that among the advantages of working with Uber is self-employment and some strategies that were profitable in the past, he assures that making Uber a business model is currently impossiblesomething quite different from those who are dedicated to working as partners of the company, since it is not their business.
What do you think about this? Do you think it is possible to generate a profitable business model with transport apps and delivery apps?
Now read:
Sedena soldiers request 45 chickens from Uber Eats, order arrives and they do not pay for it
Uber Eats delivery man assaults family and terrifies them after action
Perro Negro: All the bad things about delivery in a single order (Uber Eats, Rappi and Didi Food)
"Uber, get your batteries"; they find an enterprising taxi driver and congratulate his service