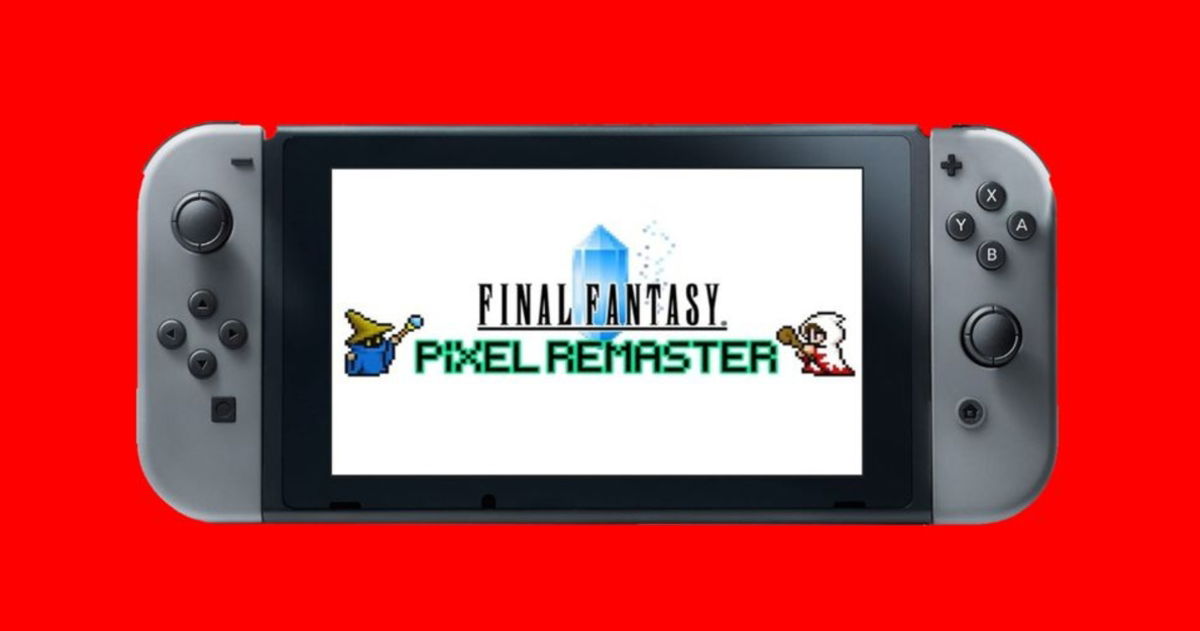 Square Enix has been publishing since July of last year the first deliveries of Final Fantasy Pixel Remaster for PC, iOS and Android. These are pixel remasters of the first five original Final Fantasy games, while the sixth and final installment is already on the way. Since its announcement, many players have requested a release on Nintendo Switch, as it is a perfect console to receive these titles due to its hybrid system. Now, everything indicates that the adaptation will end up arriving.
The well-known Nintendo leaker NateTheHate has posted a video announcing that Final Fantasy Pixel Remaster will be released for Nintendo Switch later this year., without specifying what specific release window to expect the premiere. That said, the logical thing is to think that if the Nintendo Switch will have these games, the PlayStation and Xbox platforms will also have their own versions.
The release of Final Fantasy Pixel Remaster for Nintendo Switch is not crazy at all. Square Enix itself mentioned that the titles could be released on more platforms beyond PC and mobile. as long as there was enough demand for it. Half a year after mentioning this possibility, the truth is that players have been asking for the release ever since.
Pokémon Legends Arceus reveals all its details before its launch
Final Fantasy VI Pixel Remaster releases in February
Final Fantasy VI Pixel Remaster, which is the last remaster of the collection, will arrive on PC and mobile next February. His story takes place after The War of the Magi, which left nothing but ashes and misery in its wake after magic disappeared from the face of the earth in this title that takes place a millennium later, when humanity has rebuilt the world with the power of iron, gunpowder, steam engines and other technologies.
Related topics: Nintendo
Subscribe to Disney+ for only €8.99! to subscribe
3 months of Amazon Audible FREE! Access over 90,000 original audiobooks and podcasts get them here