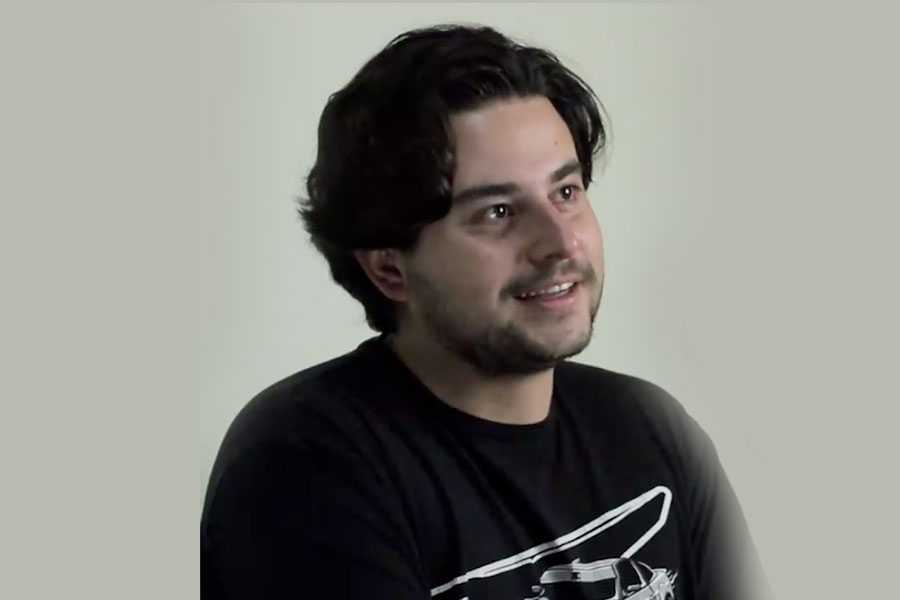 Automotive influencer talks about his method of working with brands and his plans.

Give recommendations to new content creators to assert their prestige.
During a podcast by Juan Pablo Martínez, Mexican pilot and influencer Fercho Urquiza spoke about the advertising mentions that have transformed the industry through public figures on social networks, highlighting those requests that are not accepted by brands when making announcements in their broadcasts.
Fercho Urquiza is one of the youtubers most followed by car fans and at 31 years old has become a benchmark in the sector. With more than 600 thousand followers, the young man has even captured the attention and admiration of the national driver Sergio "Checo" Pérez thanks to his mechanical knowledge and his talent for the restoration of classic vehicles.
Fercho Urquiza and his guidelines for advertising
Day by day, Fercho Urquiza is an ambassador for Michellin, Porche and Tag Heuer, in addition to working with brands such as Meguiar'sinside or outside social networks.
For the young driver, each brand he recommends is an emblem of what he uses and what he considers faithful to his audience, since his fame and success in the automotive and advertising world seeks to define it with a key recipe: "Quality over quantity."
And it is that, among the many pieces of advice that he gives to @soyjpmartinez is knowing how to choose the companies that sponsor it and not letting go for the money that can be obtained with an advertising mention, especially if it can harm the reputation and credibility gained before the audience.
"The worst thing that can happen to you is that a brand tells you: 'within your podcast at some point say: hey, it has never happened to you that with the reflector the reflector makes you thirsty, well the water…"

"And the worst part is that every marketing manager in the nation loves to use the word 'organic.' There is nothing organic about it," says the influencer.
As an example, the also runner of the Carrera Panamericana talks about David Dobrik and his marketing strategy with Civic, as he admires the way in which the influencer and the automotive brand manage to create real mentions that change the vision of young people regarding advertising. in Mexico.
The mentions that the audience does not like are the fault of the creator, says Juan Pablo Martínez, who admits that with his podcasts he has not yet reached the point of having to collaborate with a brand, but he is aware that the industry has to change the way to approach the opinion leaders of social networks.
"It's that if I make a mention of soap, of course he's going to jump, because they're going to say: 'what's this guy going to do talking about soap'".

"I am sure, I have never made a single mention, they have not even offered it to me, but I am sure that it can be part of the story (within the content). I am sure that it can be integrated in a way that goes unnoticed", says the interviewer.
Fercho Urquiza recommends that new content creators not mention companies that they do not believe in and trust, much less go from mention to mention, between brand and competition, before generating a value chain.
"(I do not mention) if it is not a product that I like, that I use, that I can recommend, it would be cheeky for me to publish Meguiar's and in my workshop use another brandsays the pilot.
Finally, the interview makes something clear: the young car lover uses a "front" marketing strategy, with annual contracts where he clearly specifies his advertising style to the brands.
"Literally I say: 'I want to thank the sponsor of this video because thanks to them I can make this content', being completely direct and honest you change the chip to people", says Urquiza.
Now read:
Recruiter's mail goes viral, they call it a "piece of m * # & da", was it a technical error by HR?
30-year-old billionaire will give away 99% of his fortune; "I don't want a yacht"
Rejection for "beauty standard" goes viral; discuss aesthetic violence in HR