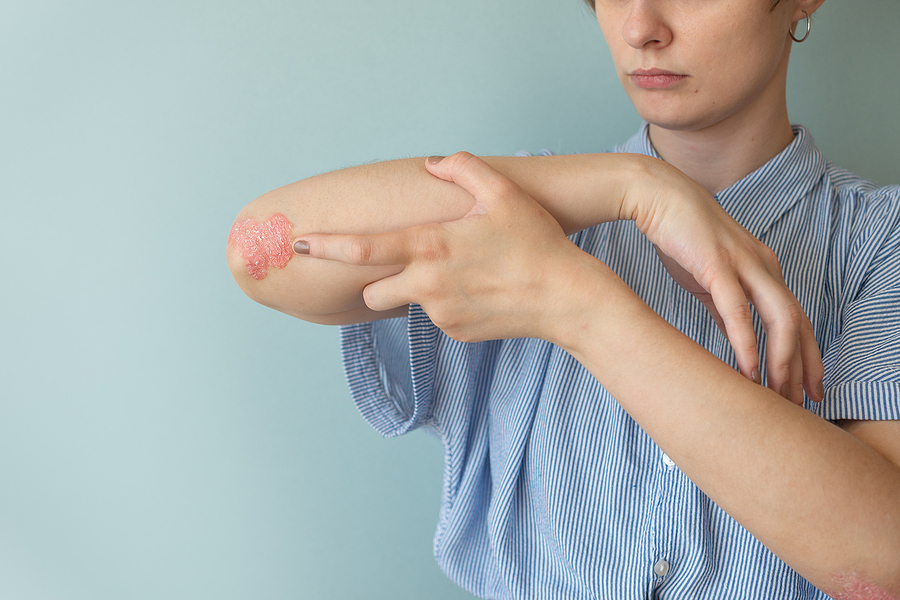 The FDA has approved a new drug for the treatment of plaque psoriasis in adults.

Tapinarof Cream 1% is a steroid-free topical cream that is applied once daily.

Experts say the cream provides a non-steroidal alternative to what dermatologists prescribe.
The FDA approved VTAMA ® (tapinarof) Cream, 1%, an aryl hydrocarbon receptor agonist, indicated for the topical psoriasis treatment in plates in adults.
VTAMA ® cream is the first and only steroid-free topical medication for psoriasis of its kind approved by the FDA.
This approval is based on the findings of PSOARING 1, 2 and 3, PSOARING 3 being a long-term extension study. During Phase 3 of LTE, more than 40% of study patients achieved complete disease clearance (PGA=0) at least once during the study period.
"Tapinarof is a new non-steroidal topical cream approved for psoriasis. It offers an application once a day and a high probability of eliminating localized psoriasis. Some patients (about 20%) will experience folliculitis of the skin in the treatment areas, but very few (<2% in studies) will discontinue treatment due to this relatively mild side effect."
"Finally, some patients who clear up on tapinarof will notice a long period of time that the psoriasis remains clear without using the drug (remission) before having to use the cream again." This was shared by Bruce Strober, a clinical professor in the department of dermatology at Yale University School of Medicine, New Haven, Connecticut, and a board-certified dermatologist at Central Connecticut Dermatology Research, Cromwell, Connecticut.
ABOUT CLINICAL TRIALS
The FDA based its approval of tapinarof on three clinical trials phase three, called Psoaring 1, Psoaring 2 and Psoaring 3an open-label extension study.
Additionally, data from the Phase 3 LTE study showed consistent and positive patient satisfaction.
About 1,000 adults between the ages of 18 and 75 signed up for Psoaring 1 and Psoaring 2. Participants were randomly assigned to use tapinarof or a placebo for up to 12 weeks. The primary endpoint was for participants to achieve the Physician Global Assessment "Clear" or "Nearly Clean" and will improve at least two scores from their baseline.
At the end of 12 weeks, 36% of Psoaring 1 and 40% of Psoaring 2 participants achieved the primary endpoint, compared to 6% of the placebo group.
People who took tapinarof, which is sold under the brand name VTAMA cream, showed significant improvement in all endpoints side effects compared to vehicle from baseline at week 12, including a 75% or greater improvement in severity index and psoriasis area .
Also, 73 study participants who achieved the primary outcome continued with Psoaring 3, a 40-week extension study. During this phase, the researchers discontinued the treatments.
The participants maintained their Physician Global Assessment scores of 0 or 1 for approximately four months.
Adverse events were mild to moderate and included:
folliculitis

Nasopharyngitis

contact dermatitis

Headache
The cream can be used on all areas of the bodyincluding the face, skin folds, neck, genitals, anal withers, inflammatory areas, and armpits.
Related Notes:
Deputies propose life sentence to those who kill doctors and nurses
This is not over yet! New subvariants of omicron detected in Mexico
Deputies propose life sentence to those who kill doctors and nurses