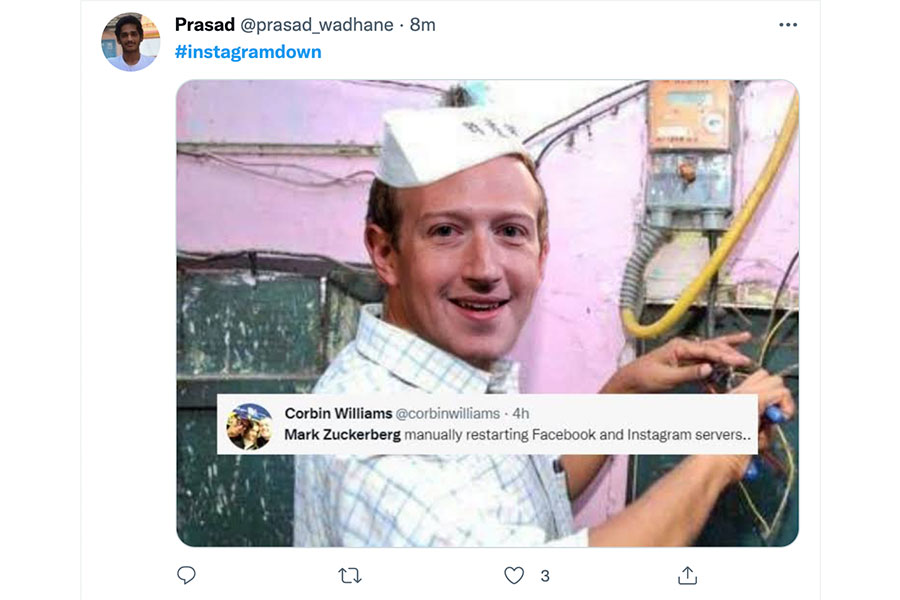 Instagram users reported difficulties in their browsing experience within Meta's most famous social application, which caused them to automatically turn to Twitter to claim, compare failures and make memes about how often the social network leaves them without service .
And although many can access your app normally, the main error found is focused on the playback of some short videos, the publication of stories and the arrangement of recommended images; some accounts fail to see comments on their own posts and others find images completely different from the content they follow.
According to the website down-detectorthe Instagram server stopped serving normally at 11:33 am today, when hundreds of people around the world began to report problems and saturate other networks such as Facebook, Twitter and Telegram with satirical memes.
The online measurement and audience site shows, for example, that in Mexico, Mexico City, Guadalajara and Monterrey are the places where more people are accumulating complaints about the fall of Instagram, 58 percent of these from the recommendation and playback feed.
Downfall of Instagram launches them to Twitter… to mock
Although many only mentioned the event by sharing images from their Instagram feed, others recalled Elon Musk's offer on Twitter and referred to the change in audience as a marketing strategy between the two tycoons, and some more showed their discontent through memes.
#instagramdown pic.twitter.com/QIAxpxjHtI

— Prasad (@prasad_wadhane) May 16, 2022
I hope that after this drop from instagram I got the like in the stories", @luisnopolice

"I fight with Instagram because the stories are not seen and it seems that the drop Is worldwide", @philip0905
people running to twitter to check if instagram is down #instagramdown pic.twitter.com/fHKeRlOy4X

– A summer without you 🏝🌊 (@caritadepayas0) May 16, 2022
Everyone going to Twitter after Instagram went down:#instagramdown pic.twitter.com/nQP2uMXpEc

– A summer without you 🏝🌊 (@caritadepayas0) May 16, 2022
Now read:
They sell their house with "murderer included" and advertisement is a success on the internet
Claro technicians arrive to fix the internet; they end up moving furniture