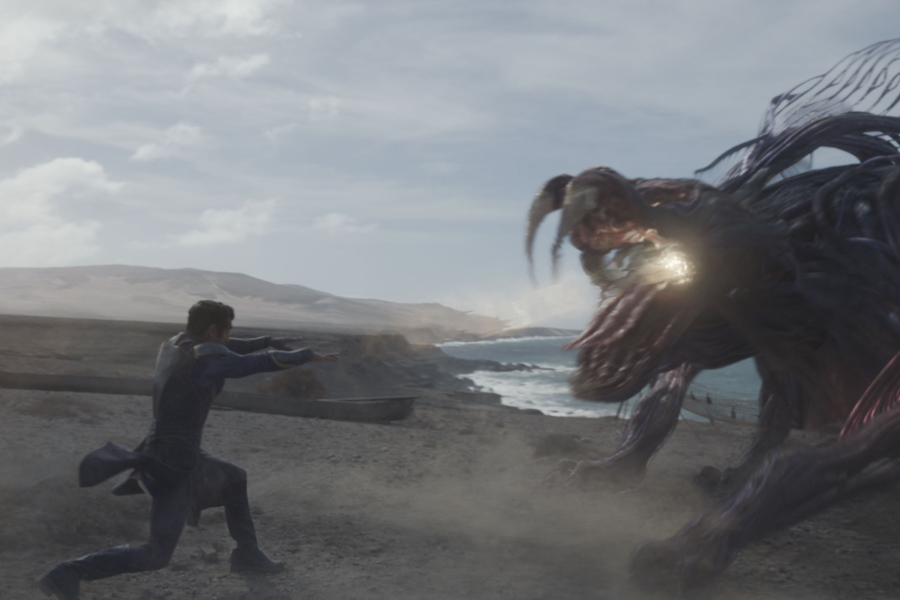 The history of planet Earth has passed through the eyes of the Eternals, who in a deleted scene from the tape explain the extinction of the dinosaurs, better known as the Deviants.
In its fourth phase, the Marvel Cinematic Universe unveiled a group of beings who have been on planet Earth for years before the great civilizations of man, the Eternals, who witnessed great events, including the extinction of the dinosaurs. .
The IGN portal released a deleted scene from Eternals where Dane Whitman talks with Sprite, who explains that Sersi and the Eternals were responsible for a race of dinosaurs, according to human history.
Sprite explains that this extinct species is the Deviants, as well as expressing her annoyance at how museums make statues in honor of Thena.
Eternals introduces an exciting new team of superheroes to the Marvel Cinematic Universe, ancient aliens who have been living on Earth in secret for thousands of years.
Following the events of Avengers: Endgame, an unexpected tragedy forces them to leave the shadows to rally against humanity's oldest enemy, The Deviants.
The Eternals features a cast that includes Richard Madden as Ikaris, Angelina Jolie as Thena, Kumail Nanjiani as Kingo, Lauren Ridloff as Makkari. Brian Tyree Henry as Phastos, Salma Hayek as Ajak, Lia McHugh as Sprite, Kit Harrington as Black Knight, and Don Lee as Gilgamesh.
Under the direction of the new Oscar winner, Chloe Zhao, Eternals is now available on Marvel digital platforms.
Source: Youtube
Neil Gaiman and John Romita Jr guide the return of the Eternals to SMASH and Marvel Comics Mexico
In 2006 Neil Gaiman and John Romita Jr. bravely took on the concepts created by Jack Kirby and, in the process, told a fresh and fun story full of mystery, suspense and majestic power. All in order to help establish Kirby's creation as a vital part of the Marvel Universe once and for all.
Set against the backdrop of Marvel's Civil War, the Eternals one by one wake up from a strange trance to face the fact that they are not the ordinary people they thought they were. However, they will also discover that there is little time to grieve, as they will be thrown into a life and death struggle that spans time and space!
SMASH and Marvel Comics Mexico bring you Marvel Deluxe – Eternals. A collection tome that you must read to complement your cinematographic experience.
is also being read
Natalie Portman will be the new Thor in the next superhero movie: Love and Thunder
With The Eternals, Salma Hayek is the first Mexican in the MCU
Angelina Jolie Regains Some of Her Old Confidence Thanks to Marvel
Captain Marvel: The greatest example of female empowerment
Kris Jenner and Captain Marvel star in the crossover that everyone is talking about!