Spotify Technology beat Wall Street analysts' forecasts for revenue in the fiscal third quarter and its marketing strategy is confirmed to be on track.
The company behind the most important music streaming in the world published its financial report on Wednesday, October 27, and the numbers are more than interesting: its paid subscribers increased (+19 percent) and advertising revenue on the platform (+74 percent). hundred).
In addition, he revealed that the bet to strengthen his podcast is working wonderfully.
The service premium Spotify was boosted last quarter by increased demand in Europe and North American countries, especially the United States and Mexico.
In this sense, subscribers premium, which account for the bulk of Spotify's revenue, exceeded 172.5 million, beyond analysts' expectations of 171.7 million.
Total active users per month grew 19.1 percent to 381 million.
Spotify has two sources of income: the subscription paid by subscribers and the advertising seen by those who do not pay. At this last point, the company revealed that advertising revenue, which had declined in 2020 with the pandemic, grew 74 percent, to $ 375 million.
This is why Spotify plans to hire hundreds of employees to further boost advertising sales.
Speaking of total revenues, these increased by 26.9 percent (2.5 billion euros), more than the 2.451 million euros expected by Wall Street experts.
Territorially, the business premium Spotify is divided like this:
40% of paid subscribers live in Europe
and 29% in the United States.
In parallel, Spotify has also invested large sums of cash in its podcast business with the idea of ​​countering Apple's advance. In this sense, at the beginning of 2021 it introduced a paid subscription platform for podcasters in the United States.
According to the firm, it has 3.21 million podcasts on the platform, more than the 2.8 million it had in the second quarter of 2021.
Similarly, Daniel Ek, CEO of Spotify was cautious about podcasts: "It is still early, we are starting," he said.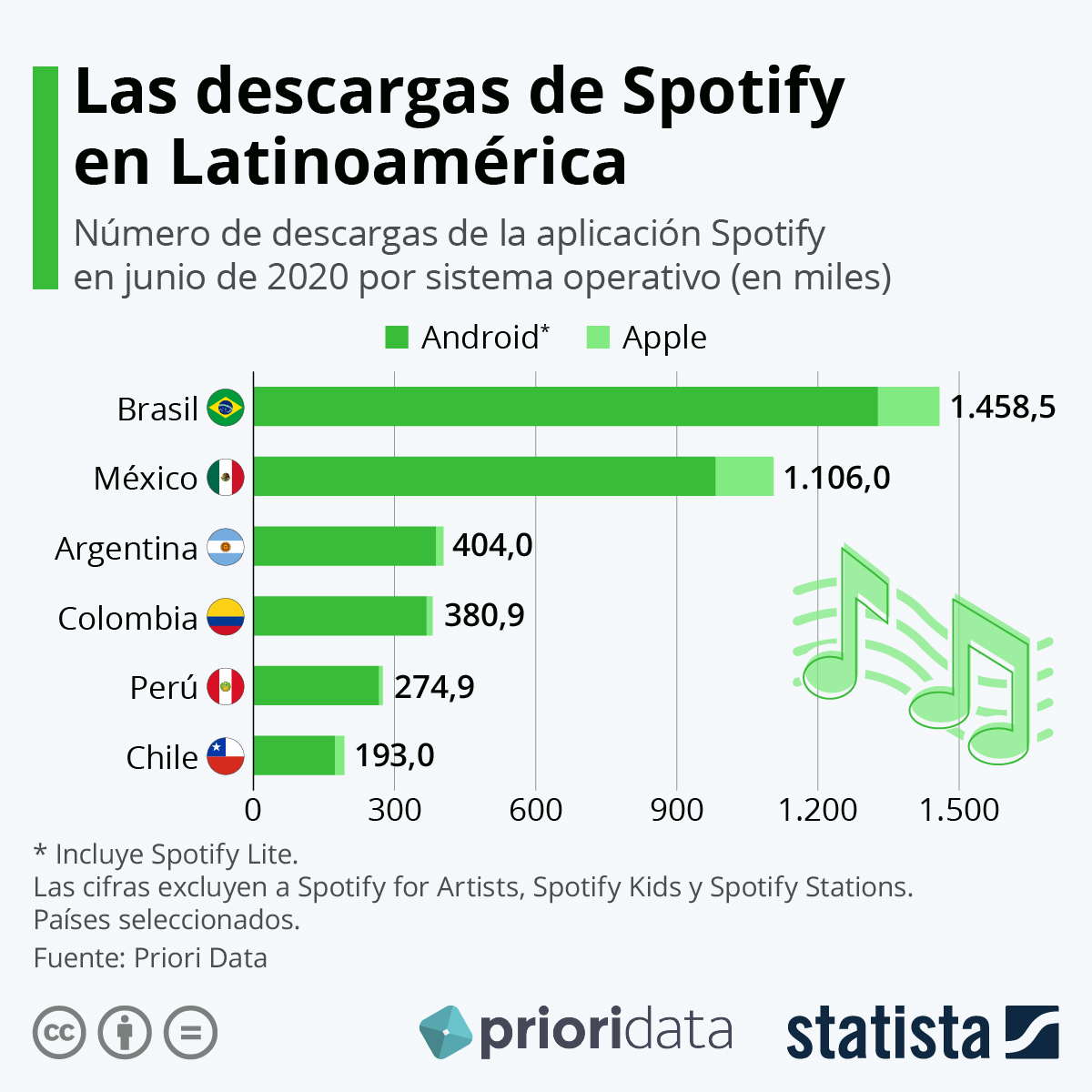 The company reported a net profit of 2.01 million euros, a much more encouraging number when compared to the losses of 100 million euros a year ago.