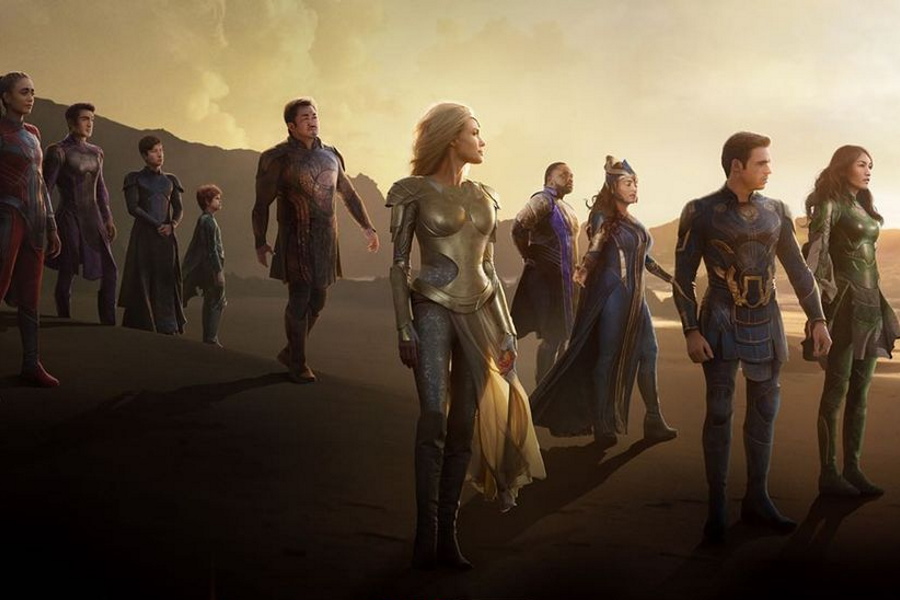 Ayak, Serisi, Ikaris and the Eternals appear in the spectacular official poster that accompanies the launch of their final trailer, prior to their incorporation into the Marvel Cinematic Universe
With the launch of its final trailer, Eternals also surprises with the appearance of a spectacular poster showing the new team that joins the Marvel Cinematic Universe.
Do not miss: Great emotions are lived in the final trailer of Eternals!
Through their social networks, Marvel Studios shared the official poster of Eternals, the film that will address what this group of beings will do after the events of Avengers: Endgame, with the return of the half of the universe that Thanos annihilated.
Eternals introduces an exciting new team of superheroes in the Marvel Cinematic Universe, ancient aliens who have been living on Earth in secret for thousands of years. After the events of Avengers: Endgame, an unexpected tragedy forces them to leave the shadows to rally against humanity's oldest enemy, The Deviants.
The Eternals features a cast of Richard Madden as Ikaris, Angelina Jolie as Thena, Kumail Nanjiani as Kingo, Lauren Ridloff as Makkari, Brian Tyree Henry as Phastos, Salma Hayek as Ajak, Lia McHugh as Sprite, Kit Harrington as Black Knight and Don Lee as Gilgamesh.
Under the direction of new Oscar winner Chloe Zhao, Eternals is scheduled to hit the big screen on November 5, 2021.
You can also read: "It never crossed my mind to be in a Marvel movie": Salma Hayek
Source: Marvel
The end of an era is approaching SMASH and Marvel Comics Mexico
Steve Rogers struggles to survive in a world populated by hordes of Red Skulls! Captain Marvel returns home after 50 years in space, what changed? Death will find the way to kill Deadpool!
Doctor Strange meets his last journey where magic has been forgotten! Miles Morales guides the last bastion of civilization and Venom traverses time and space as the last defender of life.
SMASH and Marvel Comics Mexico bring you Marvel Basics: The End, a compilation where the powerful heroes of La Casa de las Ideas. they reach the bitter end!

Also being read:
Deadpool and Spider-Man make fun of Batman and Superman!
Spider-Man will have a new love interest in the MCU
Kids get stung by a black widow for wanting to be Spider-Man
Controversy over the new Spider-Man
Benicio del Toro and Zoe Saldana inaugurate the new Disney attraction