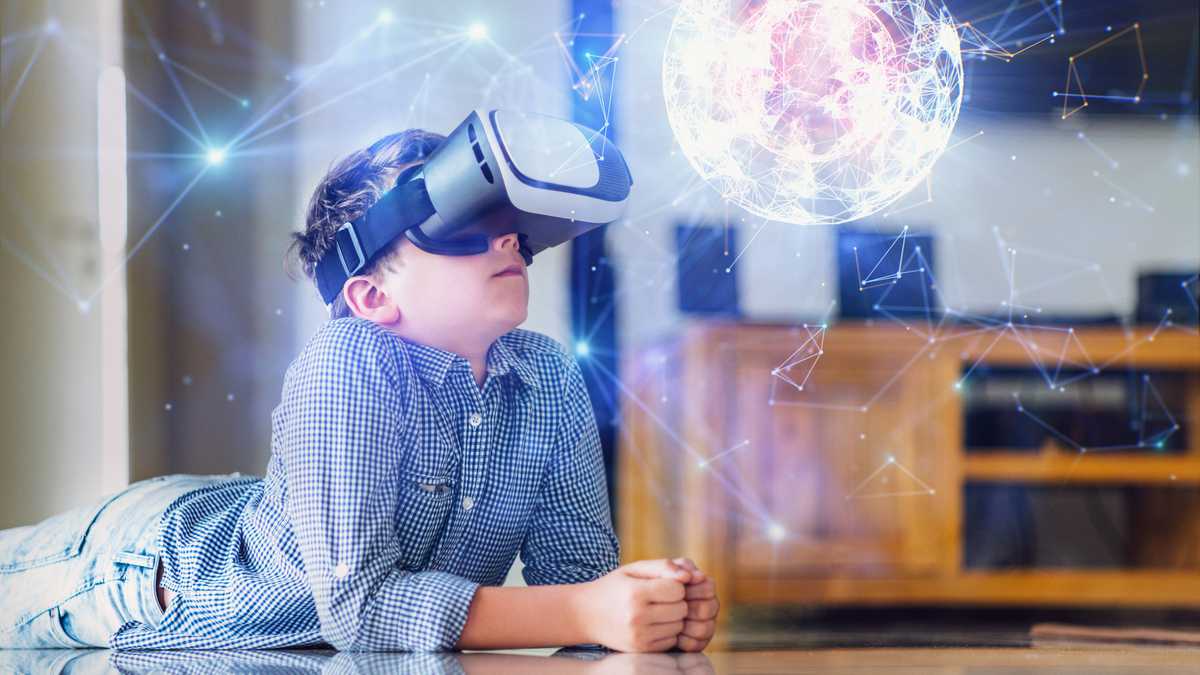 Epic Games and Lego have decided to bet on the metaverse, although focusing their efforts on children and families.

So far, no further details about its strategy have been revealed, but it is clear that the trend of the virtual world continues to rise.

Official data indicates that the value of the Metaverse rose, until 2021, to approximately 500 billion dollars.
The trend of the metaverse, far from softening, continues to grow and now Epic Games and Lego join the technological bet with their own proposal focused on children.
The Metaverse is here to stay and become, over the years, one of the main ones for brands. Once Meta CEO Mark Zuckerberg integrated the word into his vocabulary, the trend was up; his most ambitious project is currently one of the market's big bets for the future.
According to a Bloomberg Intelligence report cited by Statista, the value of the Metaverse amounted, until 2021, to approximately 500 billion US dollarsa figure that could increase fivefold by 2030.
These data, in some way, indicate that, in the coming years, virtual reality (VR) and augmented reality (AR) will be the big bet in a society that will continue its rise towards digitization (eCommerce, hybrid work, online classes, etc.). Let us remember that, according to the Digital 2022 report prepared by Hootsuite and We Are Social, it reveals that 2022 began with almost five billion users connected to the Internet, 4 percent more than last year.
Entering metaverse topics, we talk about what will be something more than a technological trend, but the possibility of offering a new shopping experience, something that some brands have even begun to test.
Epic Games and Lego bet on the metaverse
Now, following the line set by the trend, Epic Games and Lego are joining forces to enter, from their own proposal, the metaverse, more focused on children. According to a statement collected by The Verge, Tim Sweeney, CEO of Epic Games, stated that "We're excited to come together to build a space in the metaverse that's fun, entertaining, and made for kids and families.".
Until now, the information is scarce and, in fact, it is not immediately known what its strategy will be; however, Tim Sweeney himself revealed that "The Lego Group and Epic Games will combine their vast experience to ensure that this next iteration of the internet is designed from the ground up with the well-being of children in mind.".
Although it is true that the concept of the metaverse, as such, is new to us, it is, today, one of the great bets on the market, given that in the last couple of years it has experienced significant growth in terms of experience. digital shopping.
Other brands in the metaverse
Today, brands like Adidas, Nike, Gucci, Prada, Balenciaga, Victoria's Secret, H&M, among many moreare now ready to join the trend and mark what the future will be for some specialists.
A few months ago, H&M's announcement about the opening of its first virtual three-dimensional shopping store drew attention. A step, undoubtedly, forward in an era dominated by digitization, online shopping and virtual entertainment.
Shopping in the #metaverse with $CEEK
Concept VR store presented to @hm by #CEEK Creating mainstream use cases for $CEEK + scaling #Virtualreality beyond games. #VRAPP #CEEKVR #NFT #VR #CEEKVenues
?? More at https://t.co/oAvCTgp2Bk pic.twitter.com/OI4BFkyUAw

— Ceek (@CEEK) December 7, 2021
Similarly, Victoria's Secret, the prestigious lingerie brand, is looking to expand its services to the metaverse with events, special sales, tours and other experiences for consumers.
Victoria's Secret is coming to the Metaverse!

New trademark applications filed on Feb. 8 indicate @El Secreto de Victoria plans to offer digital collectibles and media created with blockchain tech and online clothing and media for use in "virtual environments"#NFTs #metaverse #web3 pic.twitter.com/VrbEniqdtP

— Mike Kondoudis (@KondoudisLaw) February 13, 2022
Now read: