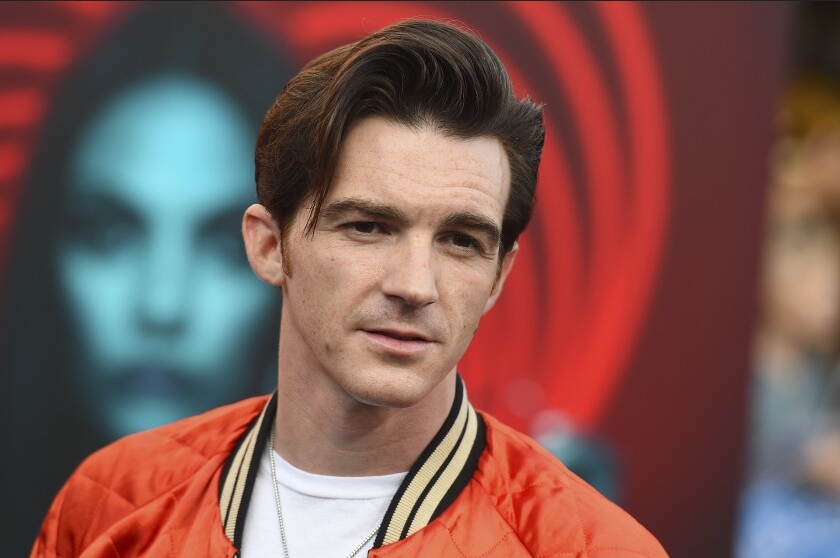 Drake Bell reappeared in Mexican territory, specifically in Pachuca, and this is what users thought.

The singer was sentenced to two years of probation and 200 hours of community service after pleading guilty to a crime committed against a minor.

Users have been upset because videos of their visit to a club in Pachuca can already be found on Twitter.
The singer Drake Bell had a presentation at a local club in Pachuca in Hidalgoreappearing in Mexican territory after being accused of a crime against a minor.
In addition to this, Drake Bell appeared yesterday at Orizaba at the Volare Festivalwhich was attended by emblematic groups such as The Great Silence and Babasonicos.
Drake Bell reappears in Pachuca and this is what users think
The singer who became famous for starring in the series Drake and Josh during his passage through Nickelodeonconfirmed through his social networks that he would be present at an event in Pachuca, in a club known as Sora.
According to what is reported, some users thought that this was a joke or that it could even be a tribute presentation to the singer, however, the actor also appeared in the capital of Hidalgo surprising locals and strangers.
However, although the presentation of the May 20th It seemed to be to the liking of those present, who sang their songs and were moved by their arrival, the truth is that things were different on social networks.
This is because on July 13, 2021, it was the singer himself who pleaded guilty to endangering the privacy of a minor. Also, although Drake Bell was released on parole, his reputation will never be the same for many.
These are some of the comments that have been read about his presentation in a club in Pachuca:
nobody wants drake bell in his country and he has to come and hurt mexico lmao

— crush on u ☀️ (@gaycheollie) May 22, 2022
this is why i hate drake bell https://t.co/KezDEMAVoG

— 🖤CoinParrot80456🖤 (@MoroEl_Inmortal) May 22, 2022
Those who paid to go see Drake Bell seeing that he went to Sora 🤡🤡🤡🤡🤡

– Denisse Merino (@Denisse_guzman6) May 22, 2022
Drake Bell committed a crime, but he repented, he turned himself in and he paid for it, we all have the right to make amends for our mistakes. The fact of admitting that he did wrong and repenting says a lot.

— Blady (@BladyMorfin) May 22, 2022
Drake Bell was "cool" but with what he did you can no longer see him the same, I understand that something cannot haunt him all his life and must continue but… it was very serious and he did not even come out to apologize or anything (I think) at least a little wave why is it wrong i don't know

— BlueBread (@noshameagain1) May 22, 2022
Eye, I'm not saying that she's not guilty, but it's very curious how people would never forget what Amber did to Depp but 😭😭✌️ Drake Bell came to Mexico we 😭😭👍

— saul goodman (@genren99) May 22, 2022
Yesterday I was farting and I took a pic with Drake Bell and I apologize to whoever saw it. pic.twitter.com/CLA9RW7Z3R

– Iñaki Sordo (@josesioye) May 22, 2022
Now read:
"Which weighs more, the cement or the books?" Father gives lesson to his daughter "tiktoker"
yes it is how Dior benefits from the trial between Johnny Depp and Amber Heard
"Come with me to resign"; the new trend that motivates you to undertake
Disney movie revives "Ugly Sonic" and this is the reaction of users