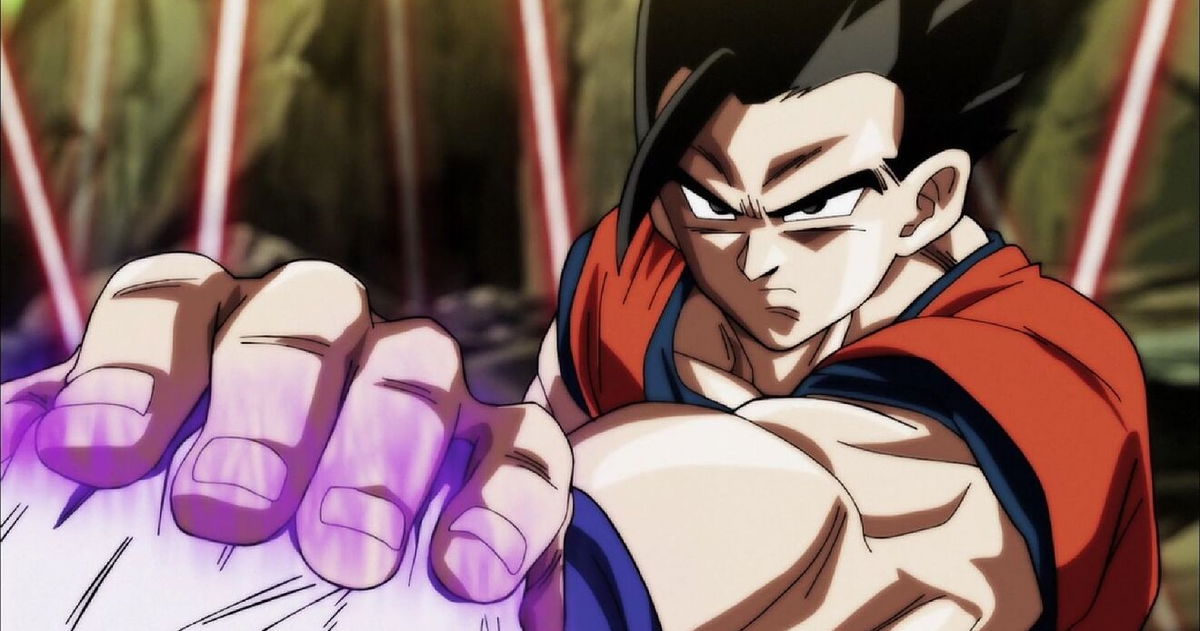 Share
It seems that Toriyama didn't think too much about the name this time.
This article will contain spoilers for the Dragon Ball Super: Super Hero movie.if you do not want to anticipate the experience of seeing it on your own, its premiere will take place on August 8, 2022. Therefore, you may prefer to wait to see it before reading this note, as it will contain important data on this production. And, as we well know, both Gohan and Piccolo will be the protagonists of this new work of the Akira Toriyama and Toyotarou franchise.
In a recent interview to promote the upcoming film, Toriyama confirmed the name of Gohan's new transformationwhich turns his hair gray and his eyes blood red, will be labeled "Son Beast Gohan", and the mangaka explains the reasoning behind the chosen name:
Darn it, I made a bigger blunder with that paragraph: rather than adding upturned hair to the scary face+pale skin design, Toriyama says he ultimately went with only upturned hair. Gohan does look rather pale and scary in the screenshot, which threw me off. Sorry! pic.twitter.com/iw842uSCPe

— Todd Blankenship (@Herms98) June 29, 2022
"Gohan had quite a few transformations in the past, but this time he needed to awaken a new one. Gohan has achieved his own unique evolution, based on the type of awakenings he had as a child. I've even called this transformation "Son Gohan Beast", meaning that the wild beast within him that has awakened. For the design, I tried to draw him with a scary face and pale skin, but somehow this didn't feel like Gohan.
So instead, just say him, the usual big messy hair, which came out surprisingly well: everyone said "he looks great!", which actually made me humbled by gratitude. Frankly, not sure what kind of layout i should use if i ever transform it further".
Dragon Ball Super: Super Hero will be released in Spanish on August 18
However, unlike other films in the franchise, it hasn't made a huge splash like others. This may be due to the pause that the anime adaptation of the series has had, so if you still don't know whether to go to where to see Dragon Ball Super: Super Hero, we can give you a little review about it:
Son Goku destroyed the Red Patrol at the time. Now, certain individuals have decided to continue his legacy and have created the ultimate androids: Gamma 1 and Gamma 2. These two androids are self-proclaimed super heroes and they decide to attack Piccolo and Gohan, the two new protagonists of this movie. In fact, we will see how they will be able to develop new abilities never seen before and reach a new level in the power scale as some of the production leaks have shown.
What is the goal of the new Red Patrol? Faced with imminent danger, it's time for the Super Hero to wake up! The film, which features the commitment and input of original Dragon Ball creator Akira Toriyama, has the legendary manga creator behind the film's original story, script, and character designs. This has drawn attention to go see Dragon Ball Super: Super Hero, as it could directly affect the main story, the official canon and the return of old well-known characters to the new story arcs of the franchise. In fact, we can confirm from the unofficial images that this could be the start of a new era for Akira Toriyama and Toyotarou's supporting characters.
Dragon Ball Super is now making its way into theaters in Japan, and it's passed an impressive new milestone. just a week after Dragon Ball Super: Super Hero originally premiered overseas. The newest feature film in the franchise is the first fully computer-animated project in the series' history and also breaks new ground by being the first in the Dragon Ball Super series not to feature Goku and Vegeta as the main fighters against the great movie menace. That's probably why overseas fans flocked to theaters as soon as they finally got the chance to.
Related topics: dragon ball
Share
Follow Alpha Beta Play and find out about all the news in video games and anime Follow us on Google News