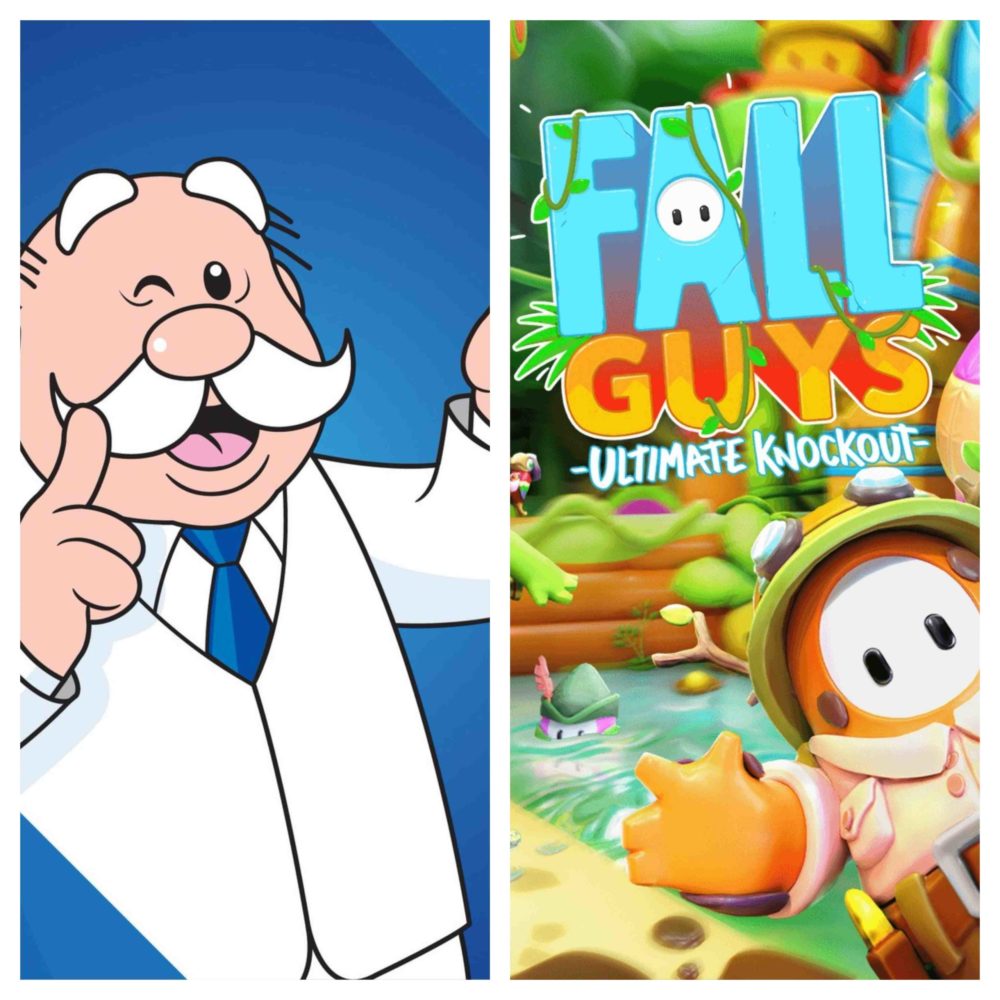 A petition published on the Change platform asks to incorporate the character of Dr. Simi in one of the most popular video games of the moment.
The image of the elderly doctor in a white coat has already crossed the pharmacies and can now be seen on stuffed animals at musical concerts and even within the metaverse.
The idea is not entirely unreasonable because the same title already confirmed the incorporation of "El Chapulín Colorado" as a character to play.
Pharmacy annex clinics have become a successful but controversial business. Although the opinion among health professionals is not entirely favorable, more and more patients prefer this option. The reality is that one of the most charismatic characters in this model of medical care is the Dr. Simi and could now make his video game debut.
25 years of offering medical consultations at low cost
First of all it is necessary to talk about the History of Similar Pharmacies. It all started in 1997 when the first branch of this chain was opened. From the beginning, it stood out for offering cheap versions of its medicines. With this, he managed to attract low-income people who do not have enough capital to buy patent drugs.
From that moment everything has been growth for this pharmaceutical group. While the next step was to install clinics next to each of their pharmacies to extend their service. It is a model that has triumphed because it is designed for patients, although at the same time it affects doctors.
You can constantly hear the doctors complain about this business model. In many cases, they say that it is not worth studying for so many years at the university to receive minimum wages and, sometimes, without benefits.
Now, this low-priced medical care option has been replicated by other chains. Among the main ones are Farmacias del Ahorro, Farmacias Benavides and San Pablo Farmacia, among others.
Despite the competition, Farmacias Similares remains the most popular thanks to its six thousand branches spread throughout the national territory, in addition to other countries such as Guatemala and Chile. As its maximum emblem it has the Dr. Simi and now it could go from consulting rooms to video games.
The figure of the elderly doctor with a white coat has gained popularity thanks to the botargas that are found outside each pharmacy. It has also become a lucrative stuffed animal that has been used for marketing campaigns at music concerts and even It's already in the metaverse.
A crazy idea that could become reality?
But now he plans to take a new step and all thanks to a petition published on the digital platform Change. It all started as an occurrence of a group of people who requested to add Dr. Simi in one of the most popular video games of the moment.
The XBox Universe account launched this request for the distinctive character of Farmacias Similares to appear in the title "Fall Guys". The initial goal was to collect 10,000 digital signatures and at this time 8,343 have been achieved.
"The Latin American Fall Guys community would love to be able to enjoy the game dressing our bean with the skin of Doctor Simi, the character that represents Similar Pharmacies in various Latin American countries. Therefore, we are collecting signatures to ask Mediatonic to add Dr. Simi's costume design to Fall Guys and we can acquire it with Kudos or Beans ".
What is the title Fall Guys?
It is a platform and battle royale title released in August 2020. Since then it has had several updates and its objective is for 60 players to overcome challenges and avoid various obstacles without fail to get the crown and thus become the winning king.
Like others of its kind, players can choose from different skins and many are based on characters from popular culture.
Now the possibility of seeing Dr. Simi in video games is not entirely far-fetched. In fact, just a few days ago the same title of "Fall Guys" announced that the character of "El Chapulín Colorado" created by Chespirito will be one of the new characters that can be chosen.