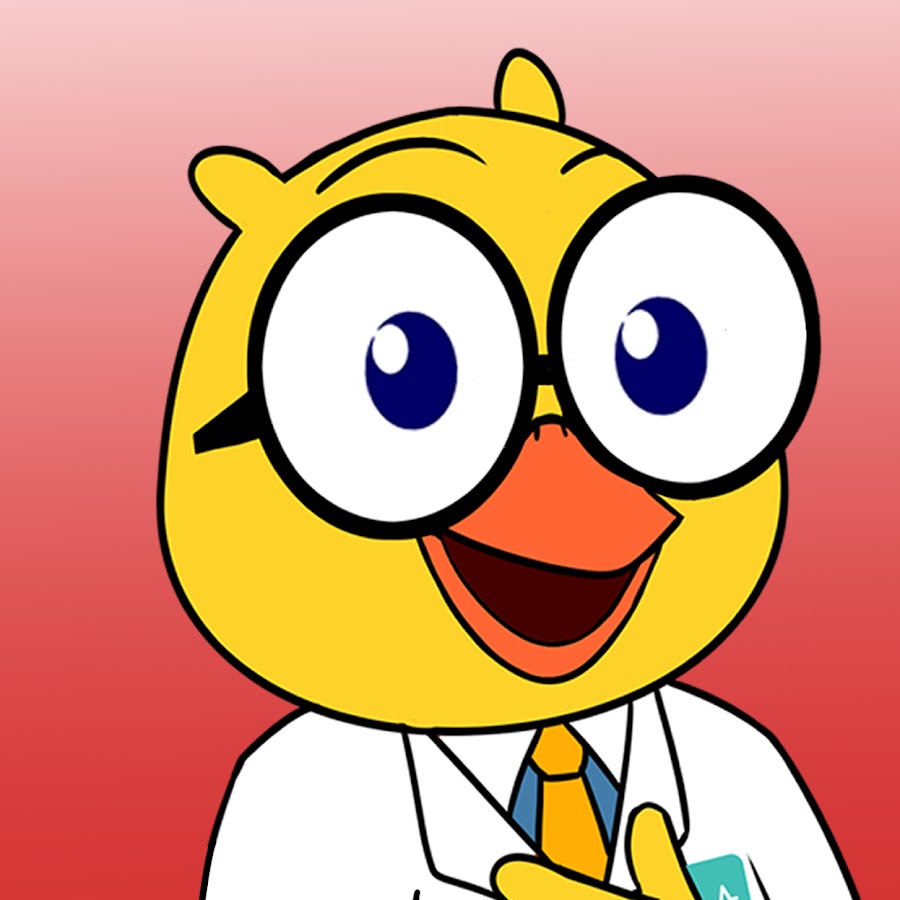 Dr. Hen is a picturesque yellow bird who always wears a white coat and will now be taken to the metaverse.
In social networks, it is responsible for offering medical information in an entertaining and friendly way.
Although it is thought that it is aimed at children, it has actually been accepted by people of all ages.
Technology advances by leaps and bounds and each time it reaches new levels. Now it is not only limited to the tangible world but also to everything that cannot be touched. It is precisely one of the principles of metaverse and now has a new caretaker and it is Dr. Hen. Just like in real life, your goal is to convey truthful information.
The beginning of fake news
In this sense, one of the main drawbacks that the Internet has generated is the proliferation of fake news. The term refers to fake news that many people assume to be true.
The lack of consulting official sources and believing everything that is read in this digital medium have driven this phenomenon that seems to have no end. While now also the infodemic, that is, the abundance of information on the same topic. When that happens it becomes difficult to be able to differentiate between truths and lies.
In fact, since the Covid-19 pandemic, people have shown greater interest in everything related to health. More and more searches are made on the internet about diseases.
In the first instance, it is something positive because it is an issue that should be of great relevance to everyone. Although the problem is that not everyone consults specialized sources or checks the sources of the news. When that happens, information distortion and fake news are generated.
The first "doctor" within the metaverse
To prevent this from happening within the metaverse is that there is now a new defender and it is Dr. Hen. This character was born in social networks and is a picturesque yellow bird that always wears a white coat.
The function of this "doctor" is to share publications with information of general interest and always in an entertaining way. He does it through vignettes as if it were a comic and although it might seem that it is aimed at children, in reality his method has captured the attention of people of all ages.
those with #scoliosis have a side-to-side curve in the spine that can look like an "S" or a "C." Most cases are mild, but some spine deformities can continue to get more severe as a child grows. Treatment is based on age & the degree of the curvature. pic.twitter.com/JrYFWN8s32

— Dr Hen Says (@DrHenSays) June 27, 2022
The company behind the character is Hen World and now he announced that he plans take Dr. Hen to the metaverse. The objective is exactly the same because, through attractive visual content, it will be responsible for eradicating fake news and offering true information on health-related topics.
What is the metaverse?
The first and most important thing is to understand the term. The first time it was described was in the novel "Snow Crash" by Neal Stephenson published in 1992. In that work the creation of virtual spaces parallel or complementary to our reality is mentioned. The concept has already been mentioned before but this is where it is described in a more faithful way to how it finally materialized in the real world.
Regarding the real world, it can be described as environments where humans interact socially and economically as avatars. They do it through software in cyberspace, which acts as a metaphor for the real world but without its limitations.
How does the metaverse work?
From the above, it is understood that it is a virtual space in which several people can meet without the need for physical contact. Everything is carried out digitally and the objective is to carry out the same activities that are in everyday life.
In other words, all you need is 3D glasses with Augmented Reality to simulate that you are in another place. This recreates the interaction between people instantly and represents a new form of communication.