The advertising industry continues to transform and more so in the digital age in which we live. Among these new forms is programmatic advertising, which reaches as a solution for brands to automatically acquire advertising space on the Internet and target their audience in a more specific way.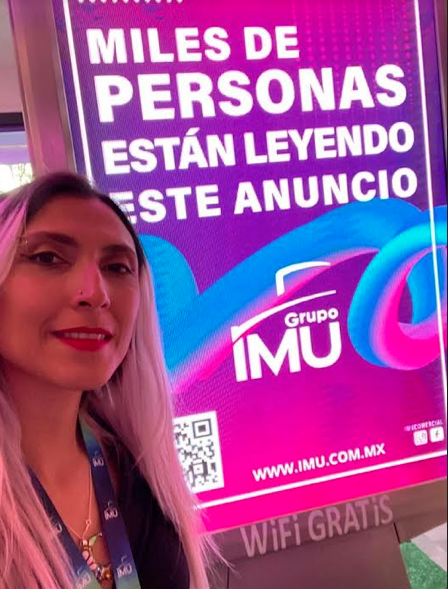 In Mexico, this advertising option is taking a long way in the hands of companies such as IMU Group and according to Cynthia Vargas, Digital & Programmatic Manager of the companythis form of marketing is a hybrid of the digital programmatic and DOOH model.
Grupo IMU is one of the most important advertising companies in Mexico. It has a presence in 17 cities in the Mexican Republic, which translates into more than 15,000 advertising faces. It is a company that is implementing pDOOH with the best SSPs that connect with the omnichannel DSPs that allow them to go further with the big brands that trust them.
In this sense, the expert maintains that digital outdoor advertising brings the best of technology to traditional media, allowing digital teams to buy in locations with high impact, high visibility and while the target is on the move in all their journeys with a attractive, high-impact media with eye-catching creatives.
Among the advantages of programmatic buying, advertisers have the possibility of reaching a huge number of supports and it is much more efficient, since they show the audience ads related to them.
"This model is aimed, on the one hand, at DOOH inventories that have an Internet connection and a technological platform that allows advertising exchange in real time through their SSP, even if it is connected to a DSP. On the other hand, it is aimed at advertisers who have or purchase media through a DSP, either self-managing their use or through a TD. The DSP should be able to buy DOOH. The above is the most common scenario, however, there are platforms that have Ad servers that allow programmatic campaigns to be executed from the media owner's side for the advertiser", he adds.
The specialist points out that the sale of pDOOH advertising in Mexico and the relevance of this model has grown, since for several years it has sought to generate different models to offer customers and their brands.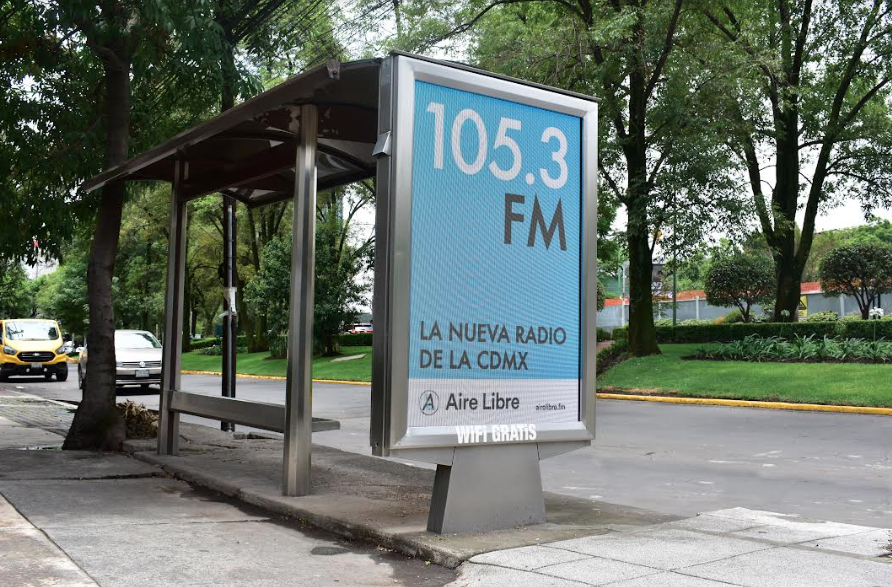 "In my experience, the first outdoor programmatic campaign that I accompanied was in 2017, for 2019 I executed the largest number of programmatic campaigns. Every month several brands bet on this new trend and repeat the experience. We seek to optimize the budget, inventory, times, etc. ", he asserts.
As an example of this advertising format, Cynthia Vargas mentioned that one of the main questions that the teams asked her since 2019 was if the SSPs she worked with connected with DV360. "Fortunately for 2022 they enabled the purchase of exteriors on this platform; we took to the streets the first campaign in Mexico for DV360 and a soft drink brand aimed mainly at Generation Z, generating more than 5.5 million impressions, in addition to the visits generated to the website by the use of QR".
In summary, this advertising represents a radical change for the industry and for brands, where in pDOOH, the exposure of a brand generates a variable number of impressions or impacts and this brand will be seen at the same time by dozens of people who can go in car, motorcycle, bicycle, public transport or walking in front of our stands.
"It is a success to include digital external media in digital programmatic purchasing plans and generate omnichannel campaigns, being able to measure and adjust in real time according to the results that are displayed on the platforms," ​​he pointed out.