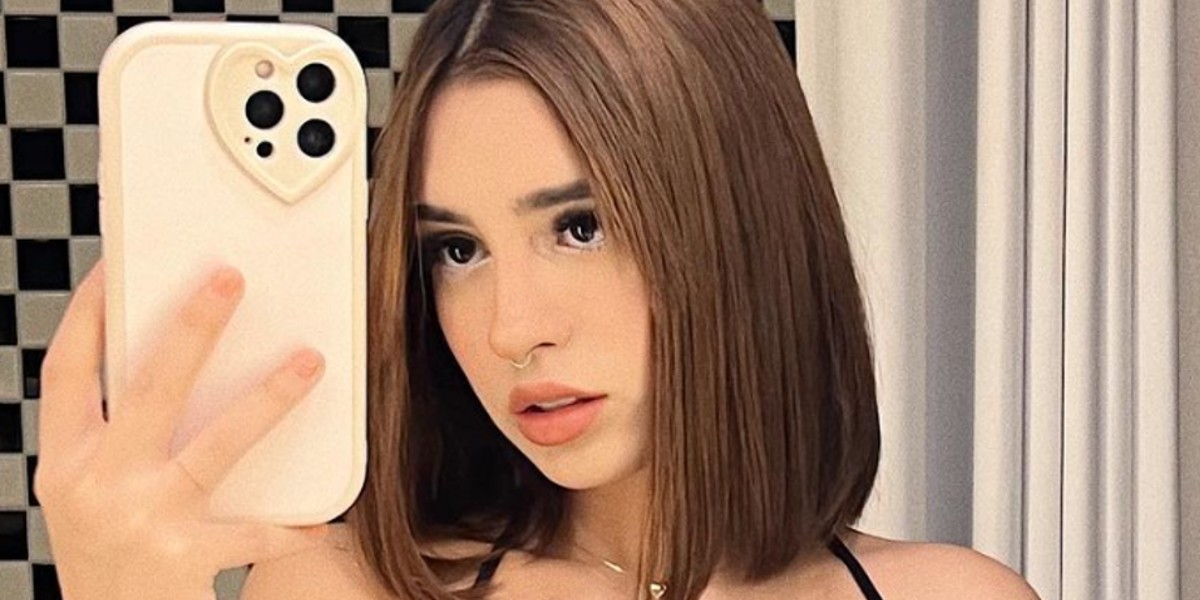 Let's review some of Domelipa's best moments on TikTok. This is our selection. Which one do you add?
One of our favorite influencers on TikTok, without a doubt, is Domelipa, a multifaceted and super cute girl, who always spreads us joy with her good vibes.
We can see her dance, have fun with her friends, play with her pets and even enjoy with her sweetheart, Dekko, who is already her fiancé, since he recently asked her to marry him.
Do you remember that moment? We tell you about it in this note -> Domelipa is getting married! This was his romantic request for a hand
That charisma that characterizes Domelipa is reflected in the number of followers she has on TikTok, more than 52 million!
Honoring her great success, we have decided to collect some of Domelipa's best moments on TikTok, the most recent, the ones with the most views.
Check them out!
We start with "Let me check your cell phone", which he recorded with Dekko:
@domelipa tiktokero @Soydekko ♬ Let me check your cell phone – Ingrid Laien & Los del fino
And you can do your own version, because she left you a little video ready for you to do a duet with her:
@domelipame do you do a duet and we dance? hahaha♬ Let me check your cell phone – Ingrid Laien & Los del fino
Now '"I'm in shock", as we all were when Dekko gave him the ring.
@domelipa I'm in shock♬ Sal y Perrea – Sech
How do you dance to the song 'dc gaby e juu' by Gaby Lopes?
@domelipa🥲 I'll do well oki♬ dc gaby e juu – Gaby Lopes
With this incredible dress she danced "You see him"
@domelipa🥴♬ You See Him – Tell me Flow & Dalex & Sech
The Remix Challenge was asked a lot:
@domelipa Reply to @bozamusic ♬ Ella (Remix) – Boza & Lunay & Lenny Tavárez & Juhn & Beele
She looks super cute in this Hollywood era!
@domeliborrador in hollywood :p

♬ original sound – Anxjus
And how does she look in this fancy dress?
@domelipaq do you want domelipa?

♬ 105 F – KEVVO
On Halloween disguised as…
@domelipa👉🏻👈🏻

♬ Sluts Rule – AlbysaurRAWR
Here he did one of the tests of the famous series 'The Squid Game'
@domelipa What if I did it right alm

♬ Squid Game – Carrot
This video was chosen by Dekko, do you like it?
@domelipaMy boyfriend chose this video 🤭

♬ Pineapple – KAROL G
And finally, we leave you with his version of 'Chiki Chaka'
@domelipa🧅= TiktokeroOo singer 🤭❤️

♬ Chiki Chaka – Many Malon
By the way, did you know that Domelipa already has her own clothing brand? Find out more here -> Domelipa launches her clothing line
What other recent TikTok would you add?