The Serbian Novak Djokovic confirmed that he will not be present at the Masters 1000 that will be held in the United States in 2022.
The reason: Not having the vaccines against covid 19.
In this way, Indian Wells and Miami will not be able to have the now number two on the ATP circuit in the main draw, which is a serious blow to the marketing strategies of the organizers, who receive greater contributions from the brands the more tennis players important participate.
The uncertain fate of Novak Djokovic
Djokovic is not having a good time sportingly since he was expelled from Australia after not being able to be part of the Melbourne Open.
Since then, he has hardly been present in any tournament and in which he participated, he was eliminated in the quarterfinals.
In 2022, the last winner of Wimbledon and Roland Garros could only be part of the ATP 500 in Dubai, where they only required a negative PCR test to enter the United Arab Emirates.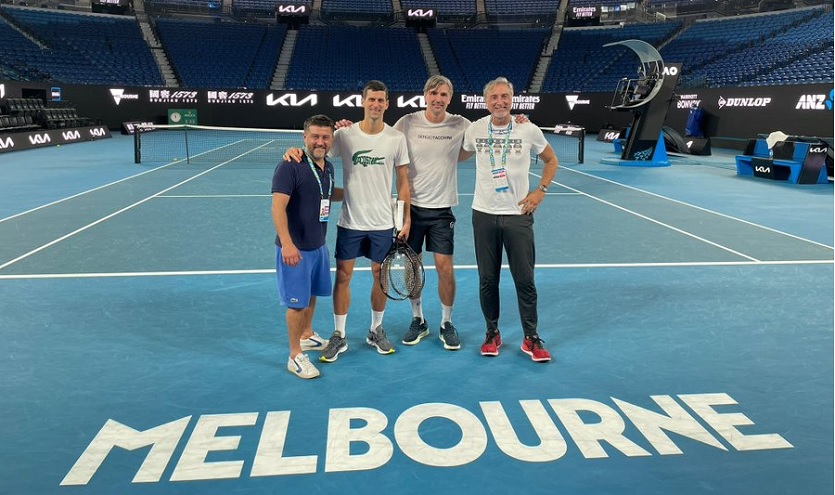 In that tournament, where he was the top favourite, he beat the Italian Lorenzo Musetti and the Russian Karen Khachanov, but He was defeated by Jiri Vesely, from the Czech Republic.
Just as he did in Australia, the Serbian He asked for an exception to enter the United States.
However, the Center for Disease Control and Prevention (CDC) rejected it as inappropriate.
Novak Djokovic does not travel to the United States
In the country of Joe Biden, obviously, they did not want to have the same problem as in Melbourne, when the definition of Djokovic's failed participation was a true world scandal.
Indian Wells takes place between this Thursday, March 10 and Sunday, March 20, and the Miami Open starts on March 21 until April 3.
The former world number one was part of the Indian Wells main draw draw because the CDC ruling was not known.
Now, with the rejection confirmed, Djovovic made it known on social media.
On Twitter, Novak Djokovic wrote warning about his participation in the United States: "Although I was in the Indian Wells draw and Miami Open, I knew that it was going to be unlikely that I could be. The CDC says that they are not going to change the regulations, so I will not be able to participate in the United States. Good luck to those who play in these big tournaments."
Read more:
Djokovic: "If the condition is to be vaccinated, I will not play Roland Garros and Wimbledon"
Djokovic is isolated until Monday in a hotel for refugees in Australia
Djokovic said no to Adidas and Nike (he has another marketing plan)