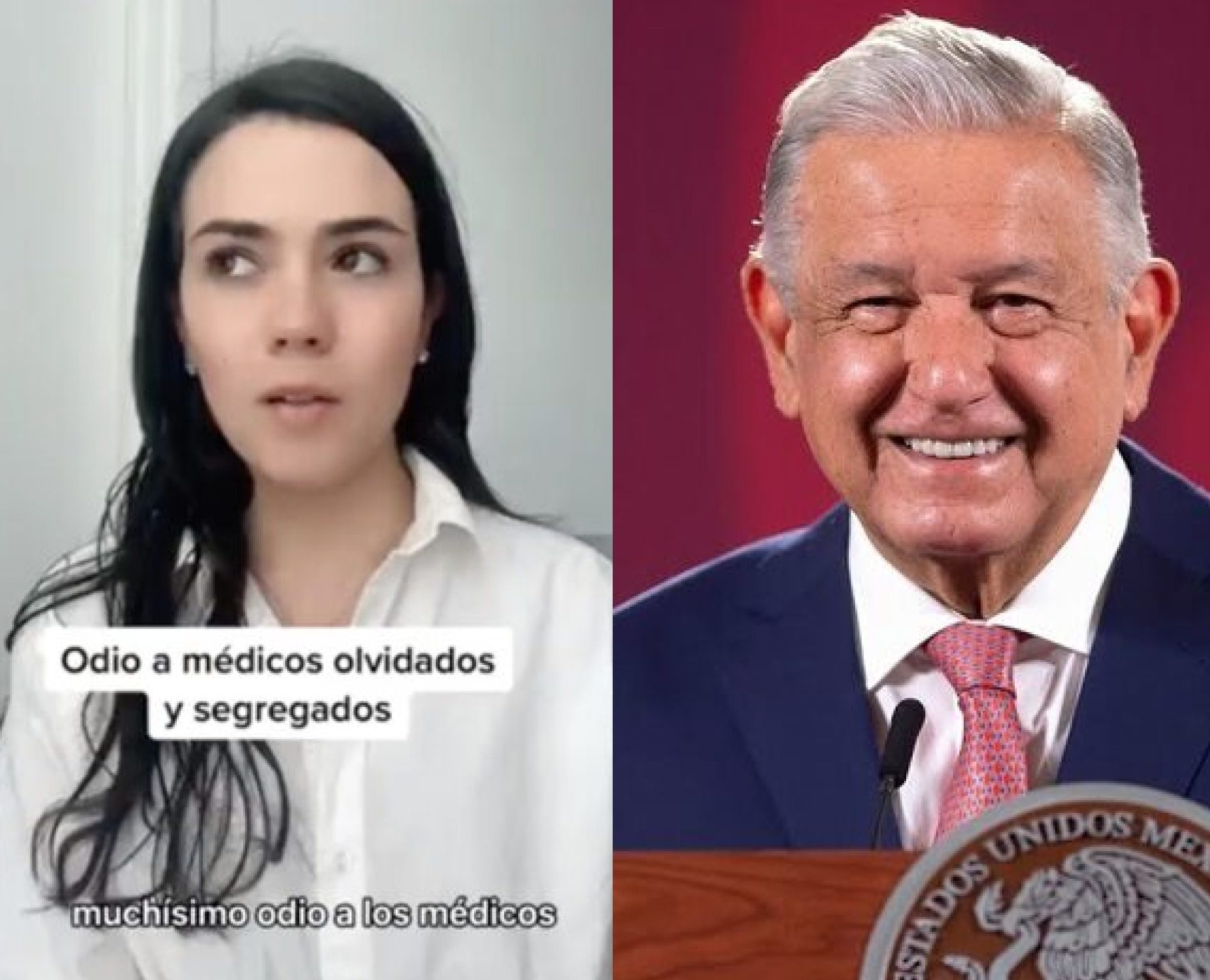 The doctor, better known as 'Ana Ceci' by her user in
Twitter
assured that she does not maintain any ties with political parties, after internauras questioned that she is the daughter of
Salvador Jara Guerrero
who was governor of Michoacán from 2014 to 2015.
"I have no ties nor am I interested in having them with any political party. I do this because Mexican doctors #Here we are"he wrote in his account Twitter.
Previously, the doctor responded to the Secretary of Economy of Mexico City, Fadlala Akabani, who challenged her to leave her job in the capital and move to the mountains in Guerreroto which the geneticist replied that she does not have a place.
How did the controversy start?
It all started when the young doctor shared a video showing his disagreement with the federal government hiring 500 doctors when there are specialists in the country who want to have a job.
#Here we are the #doctors #mexicans pic.twitter.com/y2KIi7DRrw

– Ana Ceci 🧬 (@DraAnaCeci) May 17, 2022
"The president has just said that in Mexico we do not have specialist doctors and that is why he needs to hire Cuban doctors, because supposedly there are no specialists."
"Today they messed with us, I studied medicine for seven years, then I did a specialty in medical genetics that lasted three years and a high specialty in perinatal genetics. There are no vacancies, there is not a single vacancy where I can work, and this is only in genetics".
"…but they will tell me: 'we don't need geneticists', and my colleagues who left surgery, gynecology or pediatrics? There are no vacancies", she reproached in a video that he broadcast on Twitter.
The Secretary of Economy of Mexico City, Fadlala Akabani, challenged her to move to the mountains in Guerrero to serve the population that needs medical services.
"I don't have a place, so I wouldn't have to give up anything. If one of genetics is opened in Guerrero, I will be there!, the doctor replied to the capital official through Twitter.
More than 1,300 wait for a place
Ana Cecilia detailed in the same social network that set up an internet page where it already has more than 1,300 registered doctors that "we have been waiting for a place for some time and that we are willing to go to work".
"Well they say that we are fifís, that we are mercenaries. No, we are people who need a decent salary", assured the doctor 'Ana Ceci'.
In addition accused that they seek to discredit his opinions and his personal life, "But this is not about me and that my voice seemed uncomfortable to them is valid," he said.
AMLO announces call for medical specialists; guarantees immediate hiring with the "best salaries"
When thanking the Cuban government for its support for the hiring of 500 Cuban doctors, President Andrés Manuel López Obrador announced that next Tuesday, May 24, the call to fill the positions will be announced. specialist medical vacancies that are necessary and promised to be hired immediately and "with the best salaries"
In a morning press conference, the head of the federal Executive pointed out that at the Mexican Institute of Social Security (IMSS) and the Institute of Security and Social Services for State Workers (ISSSTE) for years calls are repeated and the places are not occupied.