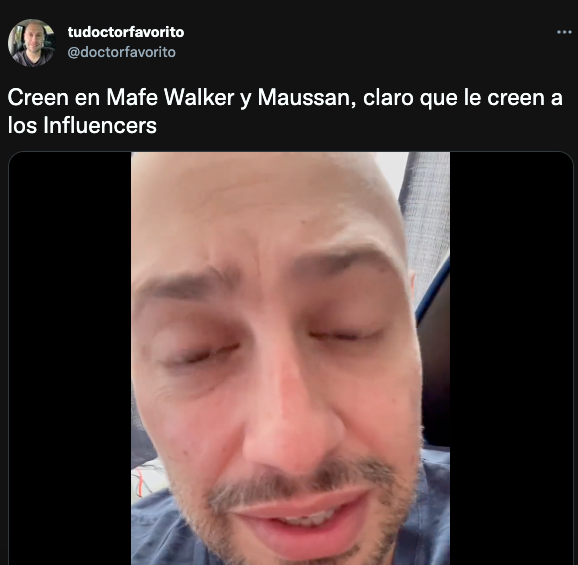 The lack of regulation on the internet means that there are more and more influencers who give their opinion about health without being doctors.
Although it seems harmless, it is actually the beginning of fake news and information distortion.
Having charisma is not enough to talk about such sensitive issues.
Technology has not only changed the lives of millions of people but has also generated new job positions. One of the most attractive cases is that of the influencers and although there are various types, the most criticized are those who talk about health-related issues.
In the first instance, the current power of social networks should be highlighted. Only in the case of Facebook, which is the most popular, It has nearly three billion active users worldwide.
Requirements to be an influencer
In this vein, some people have managed to capitalize on aspects such as charisma and have become digital leaders. With this in mind, in order to be an influencer it is necessary to comply with at least three basic aspects:
Has credibility on a particular topic.
You can influence other people's decisions, based on your authority, knowledge and position.
He has a significant number of admirers who follow him and whom he motivates thanks to the relationship he has been able to build with them over time.
Now, a problem that is becoming more and more noticeable is that some influencers abuse their position to talk about health-related topics. It seems harmless but it is the beginning of fake news and information distortion.
As a result of this situation, a doctor published a video to express his opposition to this type of internet celebrity. It's about the user @favoritedoctor, who describes himself as a surgeon interested in positively influencing people's health and quality of life. He is also a content creator and directly asked people outside the medical field to no longer talk about these types of sensitive topics.
They believe in Mafe Walker and Maussan, of course they believe the Influencers pic.twitter.com/YfohStWN8P

— your favorite doctor (@favoritedoctor) June 28, 2022
The negative aspects of giving an opinion on topics such as health
It all came about because of some videos that have become a trend. These are those related to the swollen abdomen and the "advice" offered by the influencers. The problem arises because they lack sufficient knowledge to comment on it from a scientific point of view.
As the doctor points out, such a situation should not be taken lightly. In addition, the reasons are very varied and can range from a quiet irritable bowel to colon cancer.
For their part, some countries such as China have already made a stricter decision. In that nation, it is now necessary to verify medical studies to be able to publish health content on social networks.