The third generation of the Flebi Evo ups the ante and offers the user lightness and ease of transport at a contained price, but without losing sight of an improvement in the reliability and components of this urban electric bicycle.
Under the premise that the best bicycle for the user is the one that adapts to their needs, Flebi has updated its Evo model to boost its presence in the market. It is the new Flebi Evo 3.0which was released this year and has valuable attributes in its favor.
And there is no doubt about the objective of this eBike: to move its owner around the city every day, allowing him to combine its use with that of public transport and making possible a comfortable and simple storage.
This is the Flebi Evo 3.0
This bike does not resort to advanced components or technologies, as the manufacturer has prioritized practicality and reliability at an affordable price.
But that does not prevent the Flebi Evo 3.0 from standing out, because we are talking about a really light eBike: 12.9 kilograms which, for an electric and folding, are quite an achievement and set a new standard in the market.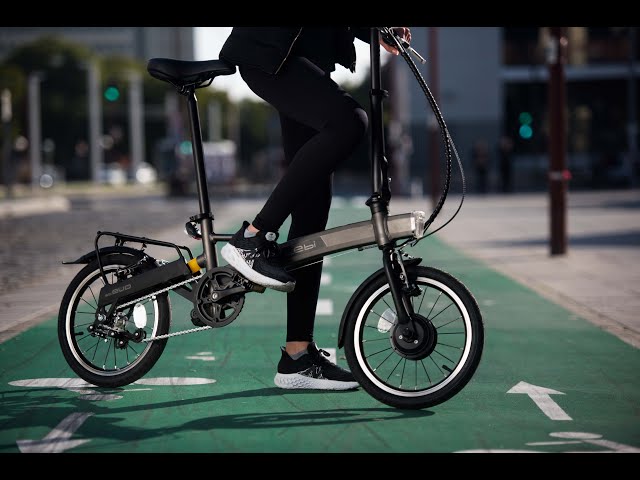 The Flebi Evo 3.0 aims to simplify the use of the bicycle in the city as much as possible.
To assist the cyclist's pedaling, the Evo 3.0 continues to rely on the AKM 250W front hubalbeit with a new internal speed sensor and a 12-magnet pedaling sensor that is more sensitive to activation and deactivation.
The Flebi Evo 3.0 also updates its screen, now with LCD technology with 5 levels of assistance and additional features. The controller is also one of the most notable innovations, since it is now digital, more reliable and much more refined.
As for the battery, this is now 24V and 240Wh, which allows a autonomy of up to 48 kilometers with a full charge, i.e. a consumption of approx. 5 Wh per km. Of course, the Flebi Evo 3.0 does not have a gear change, since it has a single chainring and pinion. As a result, electric assistance is necessary at many points along the way, although its lightness contributes positively to pedaling on uphill terrain.
Other notable elements of this bike are the Tektro shoe brakes, the Kenda tires, the Wellgo folding pedals or the front and rear lights. The Flexi Ebo 3.0 can be purchased on the official website of the brand at a price of €1,349being possible to choose between two colors: soft pearl and titanium gray.
Photos: Phlebi