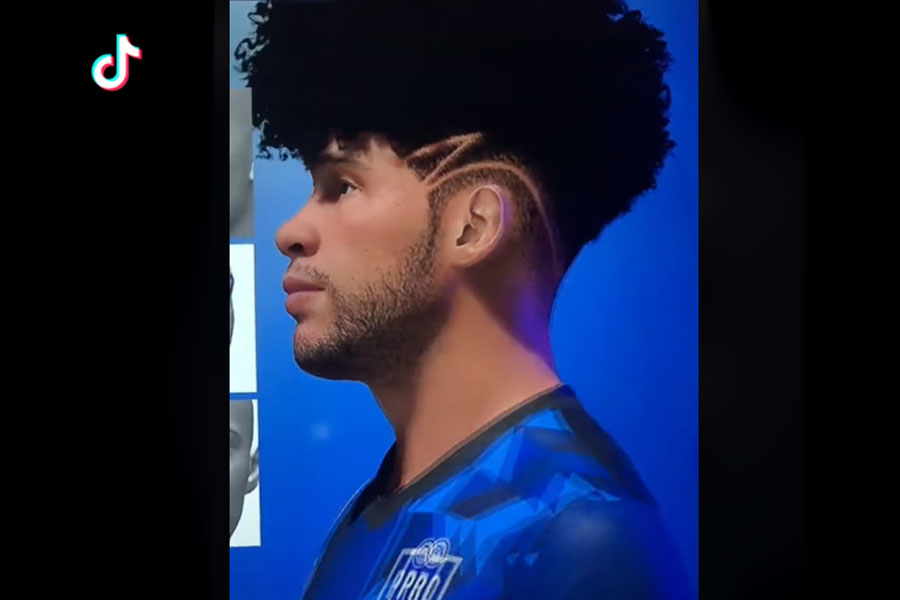 Bad Bunny and Luis Miguel are the newest addition to FIFA22 and this content creator shows how to get them.

Through his TikTok account, a user makes tutorials to register artists and public figures in the soccer video game.

His videos have become quite popular in the FIFA22 player community and already have more than 300 thousand views.
A young content creator generates tutorials in FIFA22 so you can use personalities like Bad Bunny and Luis Miguelamong others.
Internet content about the most famous soccer video game has positioned itself as one of the leaders since social networks began to expand. In fact, according to what the Statista measurement portal indicatesthe transmissions of FIFA22 on video streaming platform Twitter were viewed by an average of 61.1 thousand viewers, only during January 2022.
https://www.youtube.com/watch?v=SYSi5QuOJNE
For this reason, various content creators have chosen to merge their love for football with video games to create a community gamer as it happens with licenses of shooters and RPGs.
Luis Miguel and Bad Bunny enter FIFA22
A content creator TikTok known as @elfifas7 is dedicated to sharing creative videos around FIFA22.
Recently, one of its key signatures has been the incorporation of artists such as Bad Bunny, Paulo Londra and more recently Luis Miguel in the video game.
The user shows in different videos how these celebrities can be used in a legal in FIFA22 -although, incidentally, it is not the same legal as official-. Through the option that the game platform itself provides to create players, the user manages to develop a decal of the faces of these personalities.
Although initially these faces are not visible, the characteristics of each one are shown. This content works for three simple reasons: it gets the attention of each celebrity's fans, it serves as a tutorial to get you started with creating faces in the game and eventually achieve your goal of capture engagement because it has been established as recurring content on your profile, something essential for any content creator.
These are some of the models he has developed in the game:
bad bunny
Luis Miguel
Paul London
So far, the response from his followers has been positive, as he has managed to capture the image of these artists quite reliably. The initiative that emerged as an entertainment, has soon borne fruit and is already reaping a large number of "likes" and followers, so much so that Even official accounts such as Atlas FC, current Mexican soccer champion, have commented on their videos.
Now read:
Bad Bunny, new Marvel hero in the Spiderman universe: will star in "El Muerto"
Social program finds a solution for those who did not reach Bad Bunny tickets, if they are going to be vaccinated
Barbería de Aragón gets creative; beer and FIFA for your customers
McDonald's announces Legacy Cup, the largest FIFA22 tournament in Latin America with more than 10 thousand dollars in prizes