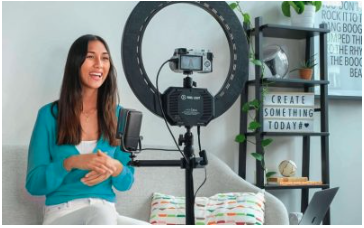 Keeping you informed of the most important things that happen in the industry and in all the economic sectors that make it up is essential, especially when it comes to decisions that directly impact the pocketbook, reputation or experience of brands and their consumers; therefore, Merca2.0 allows you to obtain the best information to always be one step ahead.
---
Mexico
The controversy around the International Airport of Mexico City (AICM) continues, since since last week through loudspeakers and posters placed around the facilities, the prohibition of requesting transportation through private applications was announced, a measure which has been criticized by both travelers and driving partners;, given the controversy, Andrés Manuel López Obrador, (AMLO) requested to review the alleged fines to driving partners.
---
USA
The expensive "Cristal Kaiburr" drink is presented inside the bar of Disney's Star Wars-themed cruise ship, which is served inside a "camtono", which is similar to the one seen in "The Mandalorian", where Din Djarin receives its "beskar" reward, for which, accompanied by some smoke, the drink is offered for 5 thousand dollars (approximately 100 thousand 552 Mexican pesos), little more than double the cost of a room to live the experience inside one of the firm's cruises, since these are around 2,600 dollars or 55,300 pesos for two people with everything included.
---
Germany
The German firm BMW has indicated that it has an operating system with a very logical and intuitive use, which it unveiled in the BMW iX, its new update, which will be called BMW OS 8, which they assure will have new customization criteria, in addition to having a larger screen and redesigned graphics; However, despite having its own system, the firm announced that starting next year it will adopt, in parallel, the Android Automotive operating system for some of its models.
---
China
Although Facebook is still the favorite social network worldwide, the TikTok platform is here to stay, according to data provided by Bloomberg, TikTok has exceeded the time of use, that is, the time that users spend on the social network due to its great value offer. During this year, Data.ai recorded that a user spends around 28.7 hours in a month on TikTok, a figure that exceeds Facebook by 13.2 hours. This, although it exceeds it in number of active users.
---
Colombia
More than 20 years ago, 'Yo Soy Betty, la fea', the Colombian telenovela starring Ana María Orozco and Jorge Enrique Abello, premiered and became a great television phenomenon in Mexico; however, a few days ago it was announced that the telenovela will disappear from Netflix streaming, as of July 10, news that was not well received by fans, showing their discontent within social networks and through a series of petitions within the platform Change.org is, which is used by fans of the telenovela, to request that it not be removed from the streaming platform.