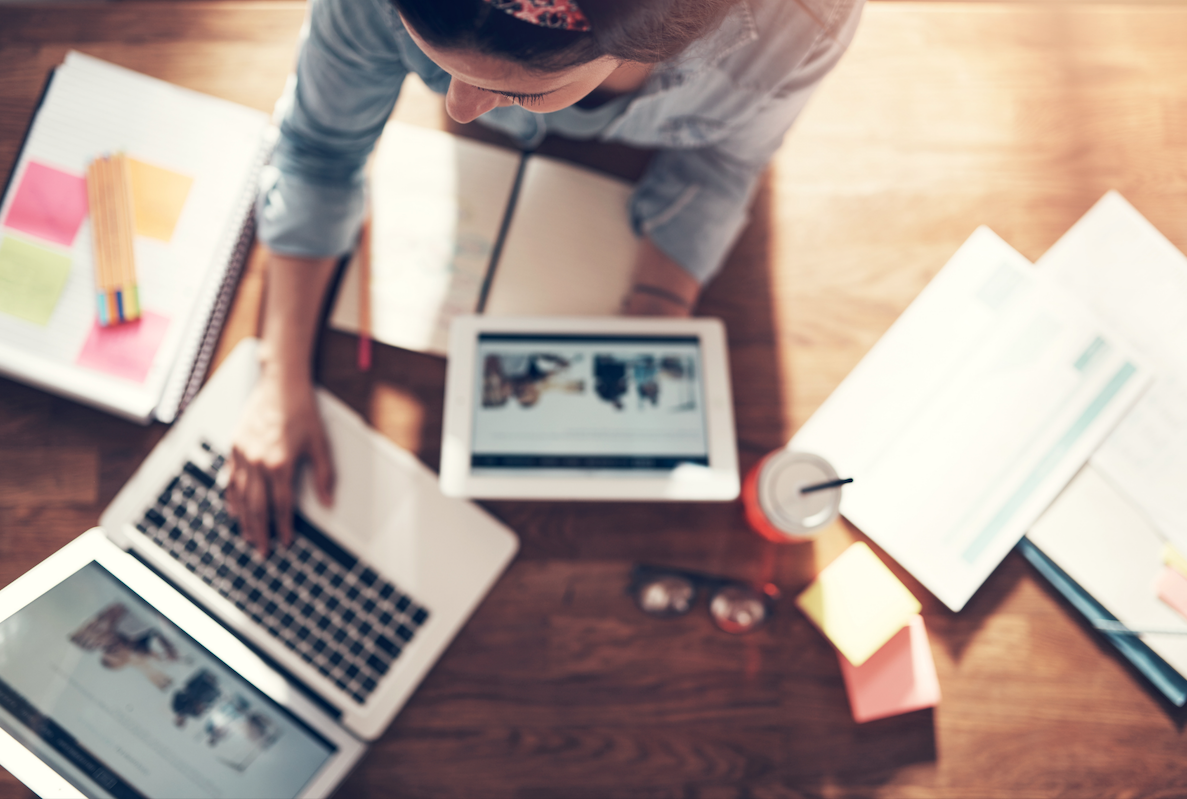 Faced with an uncertain scenario, entrepreneurs and small business owners are using digital strategies to meet their needs.

With these strategies they will be able to compete in the market.

The e-commerce, omnichannel, the content marketing, the Social Y live commerce They will be part of the bets that we will see in the new year for entrepreneurs.
With the rapid evolution of the market caused by Covid-19, businesses had to adopt digitization to survive; however, the opportunities for different business sizes are still skewed, the Organization for Economic Cooperation and Development (OECD) states that in its member countries, including Mexico, large companies are more than twice as likely as small ones and medium-sized enterprises (SMEs) to participate in electronic commerce. Thus, It is necessary for entrepreneurs to apply a solid digital strategy that allows them to expand in the market.
The report "Latin America Ecommerce Forecast 2021" carried out by Insider Intelligence points out that before the pandemic the e-commerce was in the early stages of adoption, but in 2020, retailers and consumers turned to it, rocketing sales by 63.3 percent and making the region the main growth in the market. e-commerce with a global development of 65.2 percent.
For entrepreneurs, it is extremely important to position themselves in the market through a digital strategy that unites them with their current and potential customers, and allows them to be part of the digital conversation.
"Today, the Internet is the first place that millions of people turn to in search of information, products and services, thanks to its accessibility and scope," said Héctor Pérez, Country Manager of GoDaddy Mexico in an exclusive interview with Merca 2.0.
The landscape of entrepreneurship in Mexico
In Mexico, the base of the economy is found in micro, small and medium-sized companies, according to BBVA, they are responsible for 72 percent of jobs. In addition, data from the National Institute of Statistics and Geography (Inegi), ensure that there are more than 4 million SMEs in the country, which contribute around 52 percent of the annual Gross Domestic Product (GDP).
From April to June 2020, SMEs in Mexico had a decrease in their income of 73.7 percent, well above large companies who had a decrease of 11.9 percent; in terms of demand, they had a drop of 47.2 percent and, in terms of supply shortages, 19 percent, ensures the Survey on the Economic Impact Generated by COVID-19 on Companies in 2020, carried out by Inegi.
Following the data, 46.1 of Mexican SMEs adopted internet sales as a permanent operational measure against Covid-19, surpassed by national companies (48.8 percent) and by micro companies (49.1 percent). However, of all business sizes, SMEs had the lowest percentage of not offering new goods or services (16.2 percent).
For Héctor Pérez, Country Manager of GoDaddy Mexico, entrepreneurs and small businesses that easily adapted to digitalization strengthened their digital strategy through the use of tools such as: digital marketing, sites Web or online stores, diversification of sales channels to get closer to their customers and new content formats.
"Videos became much more relevant, as well as the need for much more human and flexible content," said the Country Manager.
Digital strategies for entrepreneurs
In the midst of the global crisis, many entrepreneurs and SMEs advanced and others remained stagnant. Given the sudden changes in the economy, the sector faces important challenges such as speed of growth, scalability and presence in the market, but there is also a range of opportunities.
According to Héctor Pérez, Country Manager of GoDaddy Mexico, omnichannel will take center stage to strengthen the digital strategy.
"Today, the best strategy for a business is to combine and complement all possible channels so that people find it easily and quickly. In addition, each channel has its peculiarities and scope, so they must be complemented to get the most out of it. Each entrepreneur must evaluate which are the options that work best for their business", he explained.
According to GoDaddy's "2021 Entrepreneurship Survey," 69 percent of respondents have implemented an entrepreneurship strategy. marketing combined digital that includes social networks, email and website, among others. Respondents say that social networks (65 percent) and the creation of a store on-line (63 percent) are important tools for the strategic growth of a company.
A second pillar of the digital strategy for entrepreneurs is the content marketing or marketing of contents, since it is a paradigm shift with respect to the model of traditional marketing: the brand no longer follows the consumer, but the consumer is the one who approaches the brand.
72 percent of professionals in marketing considers that the content generated by the brand on the internet is more effective than traditional advertising, indicates data from Contently.
And according to HubSpot, the most used formats until 2021 were videos, blogs, ebooks, infographics, success stories, interviews, informative documents and check list. About, Hector Pérez mentioned that "this year should be the consolidation of the video format in the creation of content, as well as the increasingly popular audio rooms."
In the third place of the strategies that we will see is the social commerce and live commerce, that is to say, Businesses will use social networks as a sales channel.
The truth is that in 2022 we will see entrepreneurs and SMEs with more robust strategies. According to the Country Manager of GoDaddy Mexico, this year new opportunities will open up for both entrepreneurs and owners of small and medium-sized businesses thanks to the tools available in the market and solutions designed for non-experts.
"Today we have more self-sufficient and better prepared entrepreneurs. 76 percent of small business owners said they created websites for their business on their own and without the help of a professional. This showcases advancements in platform accessibility and ease, as well as the importance of allowing even people without experience or technical knowledge to create, edit, and manage their own digital media," concluded GoDaddy Country Manager.
See more: