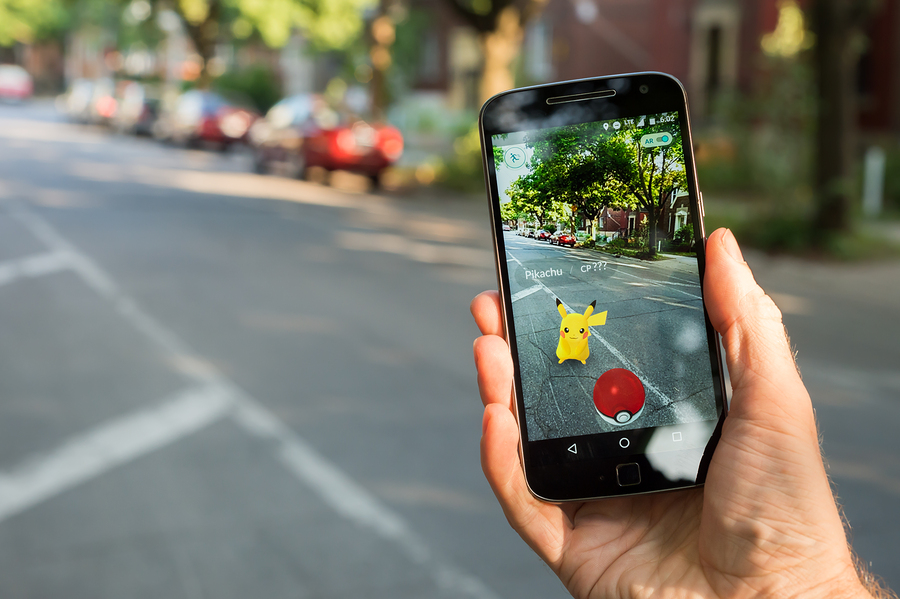 Pokémon Go will return to its original mode (leaving home to play) in the middle of the pandemic
Due to the arrival of Covid-19, Pokémon Go allowed its users to play from their homes, which was well received by them.
With this series of updates to the app, consumers have complained about the confusing message that Niantic sends regarding the immediate future of Pokémon Go
Pokémon Go was one of the platforms that changed its rules due to the arrival of the pandemic, offering the possibility for consumers to play from home. Now, it seems that things have changed.
Since its launch, Pokémon Go has become one of the most entertaining applications in recent years and probably one of the most dynamic for users.
Among its most outstanding qualities is that it is a beneficial platform for health, since, in some way, it forces users to leave the house and walk, depending on how much time they dedicate to the game.
Likewise, it offers the opportunity to know places that, perhaps in another modality, would not have been known. All this, among other things, made Pokémon Go one of the favorite apps of Internet users, especially those looking for new ways to entertain themselves.
As a result of the arrival of the pandemic, many users expressed their concern, as the platform aims to leave home to play it. In a way, that was the essence of the app.
Given this, Niantic, the company responsible for Pokémon Go, announced new measures so that consumers could play it from the comfort of their home and thus avoid getting Covid-19.
These actions were well received by users, but now they have strongly criticized the company, which has decided to abolish the measures derived from Covid-19 and return to its normal mode … in the midst of the pandemic.
SW @NianticLabs is scrapping the extended range for Gyms and PokéStops.

This is a huge blow for accessibility, safety, and simple practicality. If you enjoy @PokemonGoApp and this affects you, please tell Niantic how you feel. pic.twitter.com/isOa63YmAD

– Alex Olney (OLED Model) (@Alex_Olney) June 22, 2021
I will forever stand by this:

I love the concept of Pokémon Go.
I wholeheartedly hate Niantic. https://t.co/8U2o9Bpg3X

– Dallas MacDermant (@ theSupremeRk9s) June 22, 2021
I said this early on when Pokémon GO introduced the expanded features to accommodate for the Pandemic: it's going to be near impossible for them to roll that back without a backlash.

They really should have just quietly let it stay. pic.twitter.com/YcF61bloGR

– Eddie Znoots (@HELLBRUISER) June 22, 2021
Although, according to information published by infobae, not all the measures that were carried out during the pandemic will disappear, it has been worrying for Internet users that the app will be used again in its original mode: exit home.
So far, no Niantic spokesperson has made their position known, so it is still unknown if this move will actually be carried out.
If true, it would be announced in a period where, in the United States, the new wave of infections by Covid-19 has not stopped, quite the opposite.
Even the authorities are already making important decisions to try to reduce the infections that occur daily in the North American country.
As we know, the United States has been one of the countries hardest hit by Covid-19 since its inception; so far it has more than 35 million positive cases and more than 600 thousand deaths due to this disease.
That is why even some cities and important companies are also taking their measures in this regard. In previous days, companies such as Google, Facebook and Netflix announced that, before the return of their workers to office work, they must be vaccinated against Covid and, in addition, the use of face masks will be a requirement to enter their place of employment. job.
The idea is to try to reduce as much as possible the wave of infections caused by the Delta variant that has many countries in check, including the United States.
That, now, Niantic is thinking of returning to the original Pokémon Go mode, allowing its consumers to leave home in the midst of a pandemic and at a time when positive cases of Covid-19 remain on the rise, it may even be detrimental to the brand.
Let us remember that, during the pandemic, the company, thinking about the safety of its users, decided to make some improvements to the application so that it can be used inside homes.
The message that comes this day from the creators of Pokémon Go is confusing, so how is it possible to make people leave their homes when the Delta variant is, so far, the most dangerous and contagious, according to experts?
Users have already complained about it and we only need to know the company's position. It should be noted that, for now, these changes will reach the United States and New Zealand.
Now read: