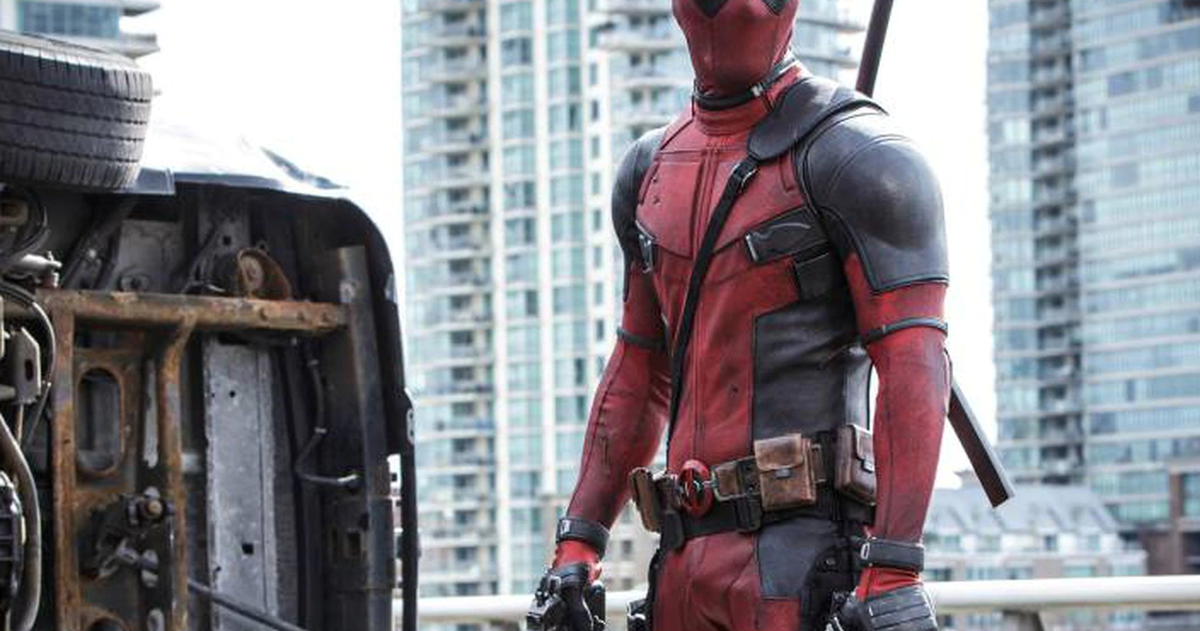 David Leitch, the director of Deadpool 2, has a very tight schedule, so he will surely not finish the mercenary trilogy.
Deadpool is one of the most popular mercenaries in Marvel and the reasons for saying this are plenty. Despite the fact that he has several powers at his disposal, such as superhuman strength and endurance, he is a great swordsman and an expert in martial arts -which would already be worth him being on the level of many of his most fearsome opponents-, it could be said that the greatest of his problems is his big mouth, which has caused him most of his problems in the universe.
For those who have closely followed Marvel's less conventional anti-hero, the most remembered moments among the audience have to do with his impertinence and telepathic immunity. During the most important confrontations for this villain, his sarcastic and hurtful comments towards his enemies stand out, which is possibly his best weapon. Therefore, it was logical that his films made us understand some of the deeper aspects of the character and thus understand his twisted personality.
The Deadpool movies have been a success
In view of the commercial success of the first film and its respective sequel, Deadpool 2, with David Leitch -as director of the project-, it was decided to make a third installment; nevertheless, Leitch recently shared that he won't be helming Deadpool 3.. Although this renowned director made a space for himself in the middle of this ambitious project -after having coordinated a fairly important solo title, such as Atomic Blonde in 2017-, his direction for Deadpool was not originally planned. On the contrary, he was part after Tim Miller left the direction due to creative differences with co-writer Ryan Reynolds.
Also, starring Rhett Reese and Paul Wernick along with Reynolds, Deadpool 2 became a critically well-received box-office hit, earning almost the same level of acclaim as its predecessor and surpassing its box office gross with a value of 785 million dollars.
Although things were going smoothly to position the development of Deadpool 3, some problems arose when Fox was determining the fate of the X-Men, with an eye towards an X-Force movie, which would greatly complicate Reynolds' schedule. . Even a few years after Disney bought 21st Century Fox, Deadpool 3 is still in the future projects of the Marvel Cinematic Universe although without a creative in charge.
David Leitch has his reasons for not leading the project
After the franchise prioritized some projects, as you could read above, David Leitch has explained in more detail to Uproxx, during a presentation of his upcoming action thriller Bullet Train, the reasons why he will not return to Deadpool 3. First of all, the director commented that there were some discussions for him to return to the trilogy, but he concluded that it would not work:
"It's probably more of what I'm doing and some circumstances. I love all those worlds, and they're all precious to me. Starting with John Wick. Chad has taken over that franchise and executed it beautifully. And Deadpool is amazing. And Atomic Blonde, I'd love to go back. When I look back, I'd love to go back to those worlds, but I think the way it's worked out for me, or fate has brought me to this place, is that I have new opportunities and they're really awesome, interesting, too. Now that you're moving on and doing The Fall Guy with Gosling, we're getting ready right now. No. Look, we had talks about Deadpool 3, but I was just… had stuff in the pipeline, too. And never was, 'Hey, do you want to do it or don't you want to do it?' or whatever. I think it was more like we knew our dance cards were full on both sides. And we have a window. And Marvel has calendars."
In Leitch's words, his opportunities have grown considerably since the release of John Wick with current director Chad Stahelski, while the criticism for his work on Atomic Blonde was rather punctual. Among his best works are Fast & Furiois and Hobbs & Shaw, which were well received by the public and critics. In the case of Bullet Train – a thriller directed by Brad Pitt – the comments have been mixed. But among his closest projects are the drama The Fall Guy (starring Ryan Gosling), which will be a television series based on the founder of Virgin, Richard Brandson (played by Andrew Garfield) and, finally, the comic series Undying Love (with Daniel Freedman and Tomm Coker), which makes it impossible to participate in other titles.
Chances are Leitch won't be back for Deadpool 3, so the questions about the trilogy are increasingly resonating with the audience. It seems like an uncertain future for this mercenary, however, Reynolds will be meeting with director and producer Shawn Levy, while original screenwriters Rhett Reese and Paul Wernick will also be on hand to discuss details of the next installment in the trilogy.