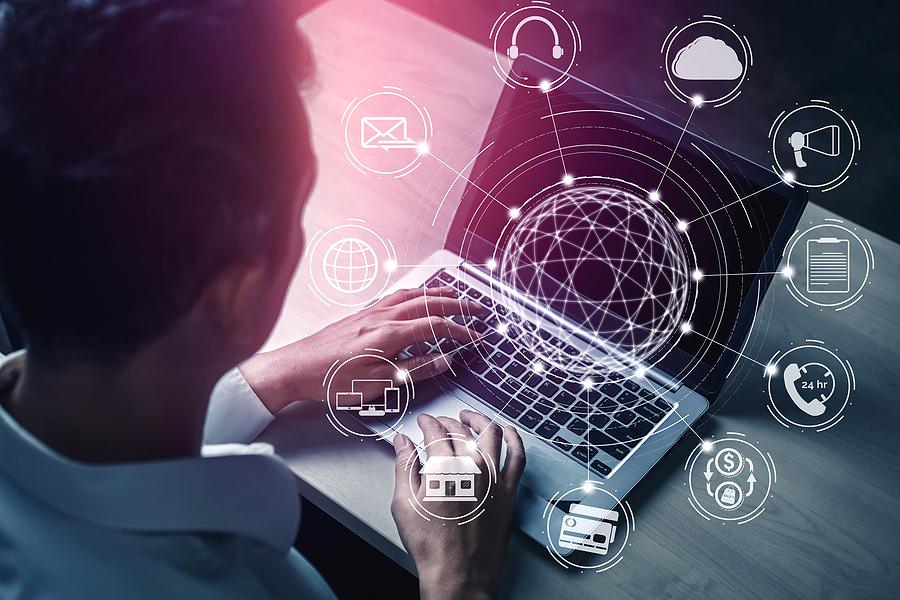 Today consumers choose brands that care for the environment in the process of making their items.

Countries like the United Kingdom are pioneers in measuring the so-called "advertising emissions".

The digital ecosystem today is responsible for more than 3.5 percent of the world's greenhouse gas emissions.
Responsibility is a term currently used throughout the world, which is why brands are increasingly joining the social conscience to fight for problems that affect us all. Given this, brands have emerged that are being increasingly responsible with their digital advertising so as not to generate carbon emissions.
Currently, many studies have shown that digital advertising ads they are generating a high carbon footprint, causing worrying pollution in the environment.
According to figures from the consultancy Fifty Five, the digital ecosystem today is responsible for more than 3.5 percent of the world's greenhouse gas emissions and grows at an annual rate of 6 percent, more than world civil aviation . Other reports indicate that digital advertising is responsible for the emission of 82 million tons of Co2 each year. These data are alarming and could be higher, considering the increase in digital interactions that brands have with their audiences today.
Responsible brands in their digital advertising
LATAM Airlines recently announced that it is addressing the impact of digital advertising on the climate through significant carbon reductions.
The airline reported that with the help of its media agency Matterkind they worked with SeenThis, it has drastically reduced the Cost Per User (CPU).
According to the airline, previously, its high-quality video content was limited to expensive video inventory placements, while display campaigns used static banners.
"Using SeenThis's adaptive streaming solution, LATAM Airlines reduced CPU in all key markets by up to 83 percent, At the same time that it uses less data, it saves energy and avoids unnecessary CO2 emissions derived from digital advertising", they explain in a statement.
In this sense, LATAM Airlines is not the only brand that agrees that its digital advertising is causing damage to the environment, as Apple did, in July 2020, when it debuted an unusual ad featuring only a baby sleeping in the comfort of a plush white bed. The idyllic setting heralded the technology company's promise to completely eliminate its carbon footprint by 2030.
Likewise, another brand is General Motors, which in early 2022 announced that it would stop selling gasoline-powered vehicles by 2035 as part of its goal to be carbon neutral by 2040. But it is also in the fight to reduce the emission in other activities that they carry out, such as digital advertising.
Or until, Budweiser, that in 2018, Anheuser-Busch announced that, among its 2025 sustainability goals, it proposed that 100 percent of the electricity it purchased come from renewable sources and reduce CO2 emissions throughout its value chain by 25 percent.
And this is how, around social and conscious discourse, many brands spend millions on advertising on social networks, but are unaware of the damage they cause with their commercials, others are already raising their voices to solve the problem.
Now read:
Mexico reaches 58 million dollars in remittances; it is already second in the world
5 tips from an unemployed HR expert
Media.Monks Stands Out With KFC At TikTok Awards; More Vision opens in Perisur