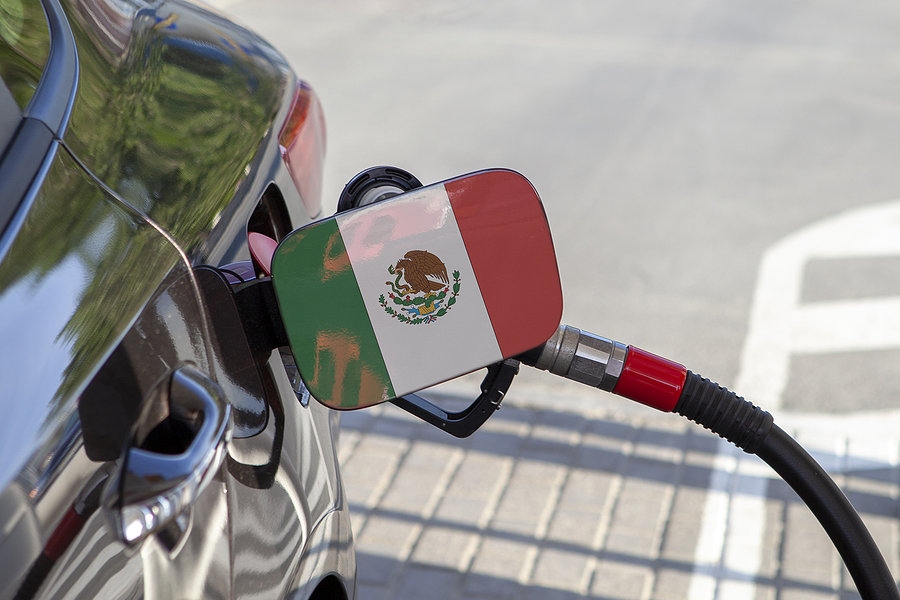 The escalation of arms on the border between Russia and Ukraine is causing collateral damage that was foreseeable: the increase in the sale price of gasoline.
The impact is taking place all over the world, including in Mexico, where a liter of regular fuel is sold for more than 24 pesos and that of premium, 27.
The worst: they warn that if the conflict continues over time or, worse, worsens, the increase will be greater.
Beyond the rise in gasoline itself, which makes domestic economies more expensive, the transfer to the rest of the prices (more inflation) is of concern, since it impacts the logistics costs of the companies that manufacture and distribute products in general.
The cause is the conflict, but the direct reason is the increase in the price of a barrel of oil in all its price varieties.
The value of West Texas Intermediate international crude oil, which is the one used as a reference for the Mexican market, for example, closed this Tuesday at 92.30 dollars, an increase of 1.4 percent in one day.
The Mexican blend, meanwhile, rose 3.4 percent to end Tuesday's session at $88.40 a barrel.
Brent, which is used as a benchmark in Europe and much of South America, also rose to close to $100 a barrel, before falling to as low as $93.
How much will gasoline increase because of what happens in Ukraine
It is not a minor issue, because we are talking about maximum prices in seven years.
Last week, and for the second time in two weeks, the Ministry of Finance of the AMLO government announced that the price of regular gasoline was assisted with a full subsidy through the quota of the Special Tax on Production and Services.
This means that the tax was reduced to zero to prevent it from further impacting the sale price to the consumer.
The same strategy that Mexico is carrying out is being implemented by other Latin American countries. In Argentina, for example, the sales value of fuels remained frozen for several months and only in February was a 9 percent increase authorized.
Taxes have also been deferred and subsidies are sent to production companies.
It is not known to what price fuel prices in Mexico and other countries may rise, but the truth is that if the conflict in Ukraine worsens, the increase will be inevitable.
According to a survey of The universal, based on data from the Petro-Intelligence price monitoring platform and the report of different permit holders that reach the Energy Regulatory Commission, the highest prices of regular gasoline were registered at a point of sale on the highway to Puerto Vallarta, in Mascota, Jalisco. The price per liter: 24.99, four pesos more than the country's average.
In CDMX, at a gas station in the Cuauhtémoc mayor's office, a station sold the premium version at 26.99 pesos per liter, four more than the average.
Read more:
Russia-Ukraine conflict: a blow to the global market
Vladimir Putin's speech on television alarms the world: he wants to separate Ukraine
This you will pay from today of tax for gasoline, cigarettes, soft drinks and more