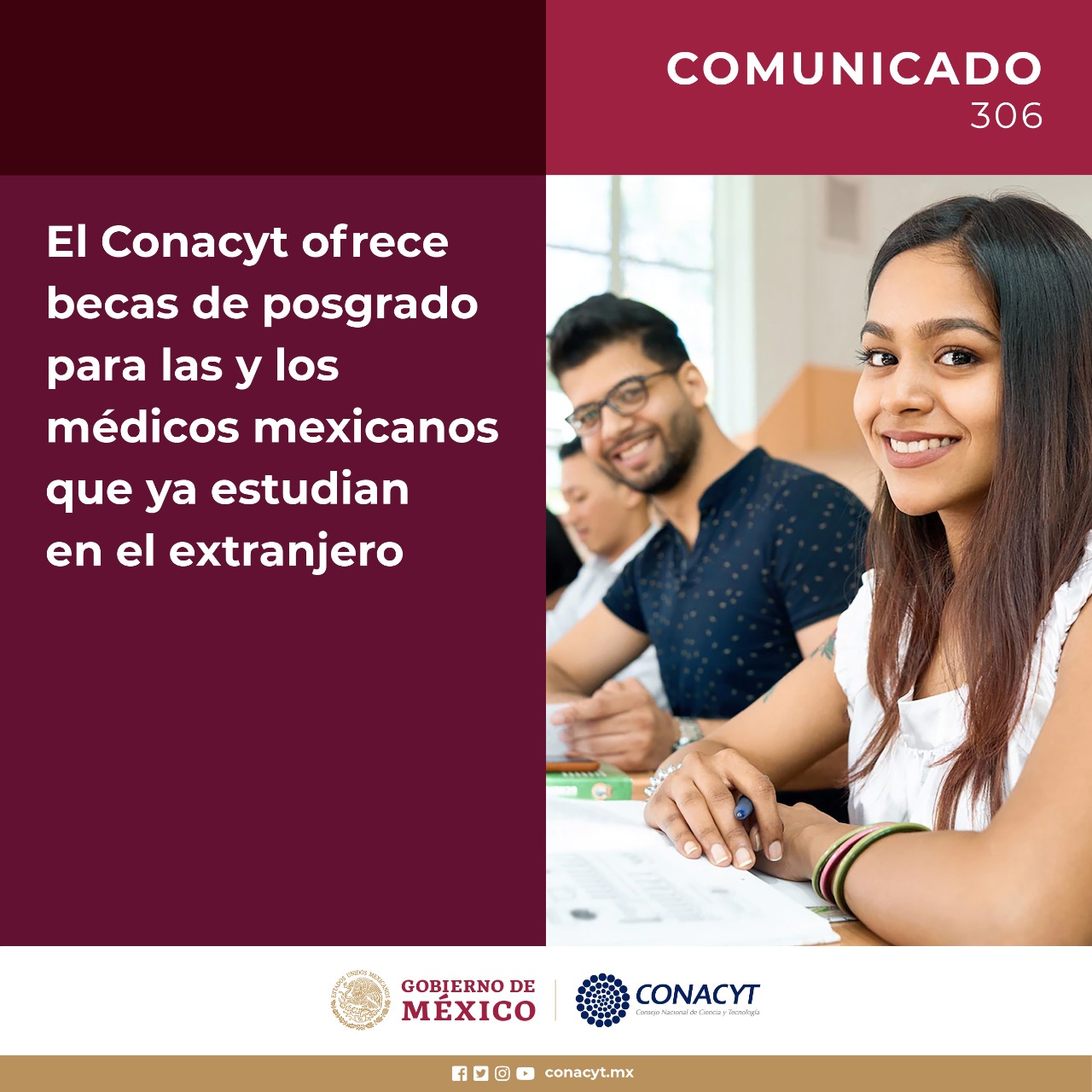 The offer is addressed to Mexican doctors who perform some specialty abroad, in the face-to-face modality and full-time, before or during the month of January 2022, and whose term is scheduled for June 2023.
Scholarship Objective
This scholarship seeks to consolidate their training, but also, encourage applicants to commit to return to Mexico and join the country's public health system, which faces a shortage of doctors.
Among other procedures, they must sign a commitment letter incorporation into the public health system upon their return to Mexico. In the case of those people who have benefited from previous support froml Conacyt, They must present the letter of recognition dated prior to the registration of this call.
The Conacyt highlighted that in case of having economic dependents, the monthly support of the scholarship and the medical insurance may have a variation, depending on the country where the medical specialty is performed. However, he clarified that language courses, propaedeutic, installation, visa or document legalization expenses will not be covered.
The validity of the scholarship will be for a determined period of time.in accordance with the Conacyt Scholarship Regulations and coinciding with the official duration of the medical specialties program that the applicant is studying.
Growth that has been registered in Mexico
Based on its statistics, in 2013 a total of 4,999 scholarships were awarded to doctors throughout the country. Of this figure, 375 were grants to study abroad. Although since then there has been a considerable increase.
In that sense, the best year was 2019 because there were 8,496 financial supports. Although later there was a slight setback caused by the pandemic. The official pointed out that the biggest drawback was that schools in other countries did not allow Mexican students to enter.
Despite the above, in 2021 a total of 8,114 scholarships were awarded for doctors. While for this year it is expected to reach the highest figure in the history of Mexico.
Reception of applications will begin next Friday, June 24
For this edition, the reception of applications will start the next Friday June 24 and will remain open until August 26 at 11:59 p.m., Central Mexico time. The results will be announced on September 12.
The Bases of the Call and the Terms of Reference can be consulted through the following link: https://bit.ly/3bdU9W5
For more information, those interested can communicate by email: antonio.loreto@conacyt.mx