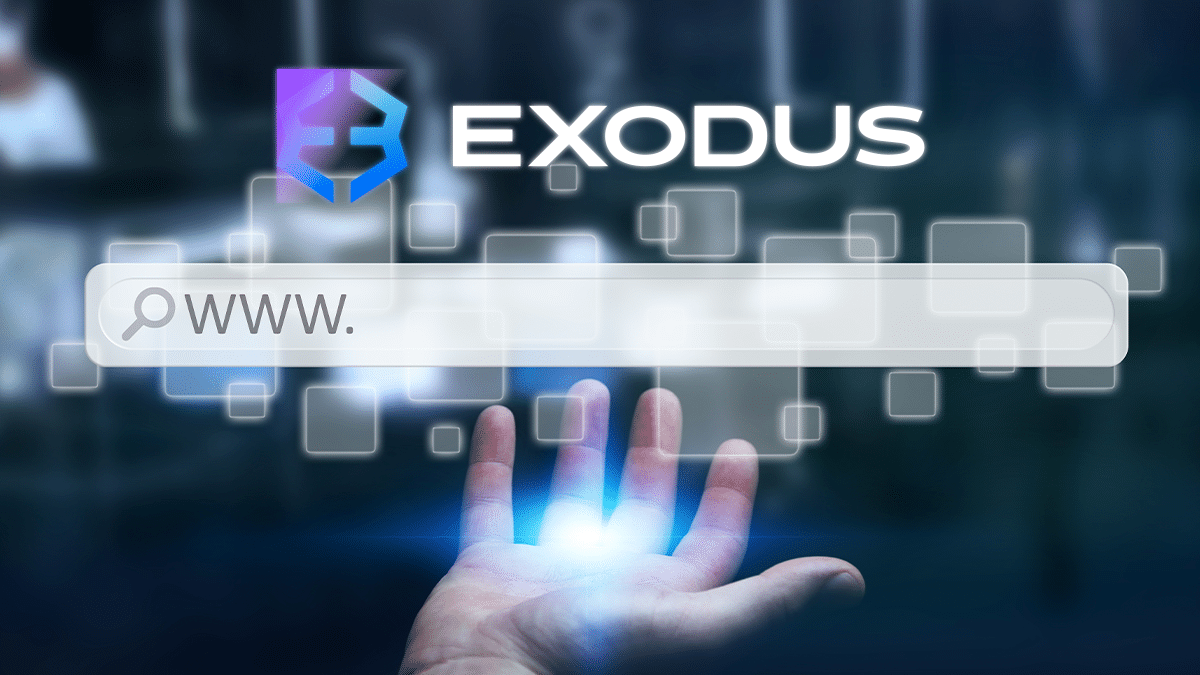 Key facts:
The new Exodus extension allows viewing NFT and browsing the Web3.

From desktop wallet to browser extension, Exodus plans to add more networks.
Exodus, a pioneer wallet in the cryptocurrency industry founded in 2015, already has an extension to navigate Web3, facing Metamask, the main application in this market.
The Exodus wallet, which has 1 million downloads and more than 85 thousand reviews on Google Play (almost the same as Metamask), will allow users to interact with funds and decentralized applications, connecting electronic money protocols or cryptocurrencies with web pages from Internet.
In short, it will be one more tool to access the applications of the so-called Web3, around works of art NFT (non-fungible tokens), play-to-earn (video games to win) or decentralized finance (DeFi).
In principle, the wallet will only work for cryptocurrencies and tokens from the Solana network, being available for browsers such as Google Chrome and Brave. Among its most outstanding functions, they explain that the wallet for browsers of Exodus will allow buy, sell and trade (swap) cryptocurrencies; as well as issue, sell and display non-fungible tokens or NFTs.
The Metamask wallet is one of the heavyweights in the industry, but it can be somewhat complicated for beginners when working with networks other than Ethereum, as it involves several steps to follow.
Also, this year Metamask has had some performance problems. This situation could pave the way for Exodus, which with its track record and ability to integrate many cryptocurrencies, has the potential to displace meta mask if your new browser extension turns out to be successful.
In this sense, if Exodus manages to integrate other networks such as Binance Smart Chain, Ethereum and Avalanche, it could become a renowned firm in this industry and become a strong competitor for Metamask, one of the most used wallets in the Web3 ecosystem.
Exodus prefers Solana over Ethereum (for now)
Notably, Exodus does not currently work with Ethereum, but with Solana. However, in the future it hopes to integrate with other protocols, according to what they say on their website.
Exodus explained in a publication that the reason to start with Solana is that the high commissions of the Ethereum network make it difficult for new users to access this ecosystem, despite still being the most popular network for DeFi.
Surf [Ethereum] it is unpredictable and the expensive fees can be restrictive for the average person looking to experiment with small sums of money. While Exodus plans to add Ethereum soon, launching with Solana made more sense.

Like Ethereum, Solana is a smart contract platform that hosts a world of Web3 applications such as decentralized exchanges and lending platforms. Unlike Ethereum, Solana can scale to hundreds of thousands of transactions per second at a cost so small that you would have to send thousands of transactions to spend as little as $1 in fees..

exodus.
Although it is not a definitive rejection, Ethereum has been very bad standing with Exodus receiving criticism from the company. Meanwhile, other blockchains that have dedicated themselves to exploring the decentralized finance ecosystem continue to grow in the eyes of cryptocurrency companies, gaining more and more users and followers, as is the case of Solana, which won the opportunity to launch the functions of Exodus's first Web3 wallet.