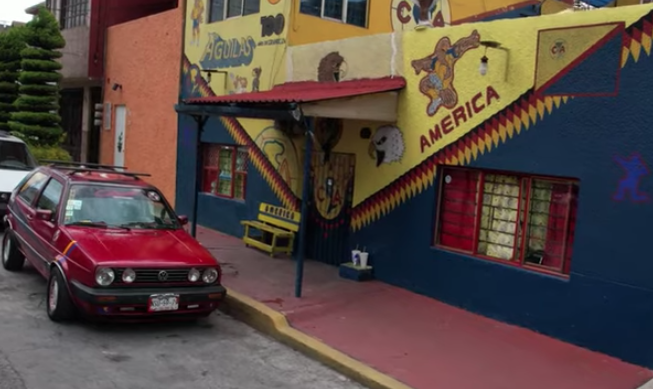 Currently, around the world there are more than 200 million content creators spread across the different platforms available.

According to a recent study, more than 60 percent of young Latin Americans plan to be full-time content creators.

Yulay is one of the most popular creators with more than three million subscribers on YouTube.
Yulay, one of the most popular content creators in Mexico, visited the "most Americanist" house, where a collector lives who has spent up to half a million pesos on his love of Club América.
Today, thanks to the window of social networks, users have the opportunity to share their experiences with a large community of Internet users with whom they may even feel identified.
From this perspective, TikTok has become a platform that brings together a large number of young usersmany of them teenagers, from the so-called Generation Z, but it also has an interesting legion of content creators.
According to data from ReboldToday, there are more than 200 million content creators on the internet spread across all the social networks available on the market.
On the other hand, we are talking about one of the professions that, among young people, has been gaining popularity with each passing day. In this sense, Latin America is one of the regions where the preference of people to dedicate themselves to such work has increased the most.
According to a recent study by Morning ConsultIn Latin America, more than 60 percent of users between the ages of 16 and 38 have in mind to be full-time content creators.
Collector shows his "love" for America
Since the arrival of the pandemic, social networks began to appear in the main trends in several countries, to such an extent that, in 2021, the number of users attached to these platforms amounted to almost five billion, according to what DataReportal indicates in its most recent report on the consumption of social media.
That is why it is no longer surprising that we speak of an era dominated by the creators of. Such is the case of youtuber Yulay, who recently shared a video in which he visits the house of the "most Americanist" collector; a place dedicated to the Mexico City soccer team, Club America.
According to what he shares on his YouTube channel, the collector reveals having spent "half a million pesos or more" to decorate his house with all kinds of items related to Club América.
On the other hand, among the things he has done in the name of his fans, the collector named his children as some of the most iconic players in America, in addition to the fact that he has been collecting team products for 40 years.
The importance of merchandise for brands
Currently, there are countless brands that have known how to position themselves effectively, where marketing strategies have played an indispensable role in that success.
carry out this brand presence in the consumer's mind It is not something that is achieved from one day to the next, but the branding of companies and other positioning strategies are of vital importance when it comes to reaching audiences.
In that sense, the articles of merchandise represent a great opportunity for brands in order to position themselves effectively among consumers. This type of merchandise, which can be part of a special edition, launch or campaign, is usually extremely effective, which is why, more and more, industries are putting great interest in it.
And it is that, for the industries, the sale of merchandise is of great importance. An example can be seen in the merchandise which sells products related to Marvel, Harry Potter, Star Wars, among others.
According to a study of Mental FlossIn 2018, the Marvel Cinematic Universe sold more than $18 billion in official merchandise alone, while Star Wars and Harry Potter each sold just over $9 billion.
Now read: