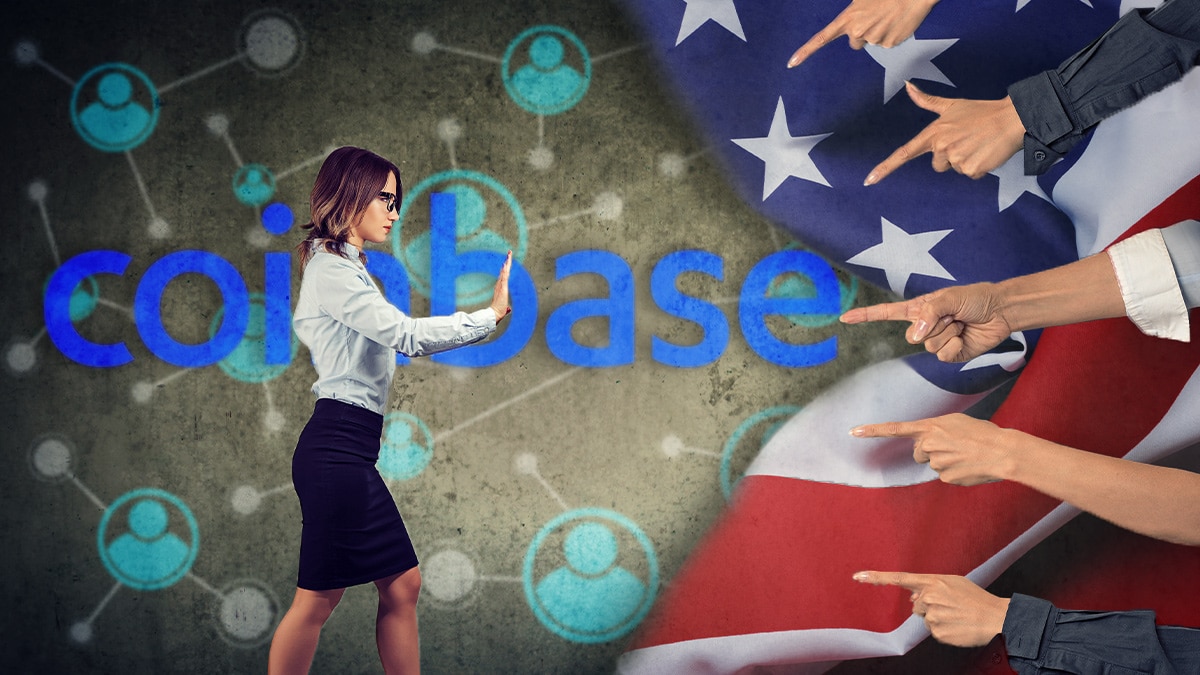 "We want to make this incredibly clear: Coinbase does not sell proprietary customer data."
The sentence is part of tweet posted by the exchange on the afternoon of June 30, in response to accusations that he was selling software to the United States government for the purpose of sharing it with the Immigration and Customs Enforcement Service (ICE). sensitive customer data.
"Our first concern has been and always will be to provide the most secure crypto experience to our users," the message adds. The publication of the team Coinbase seeks to refute the allegations that are made in one information published in The Intercept.
According to the writing, Coinbase is selling to ICE (or "la migra" as Latinos know it), software to track and identify cryptocurrency users that operate on the exchange.
The outlet points out that in August 2021 the cryptocurrency exchange platform sold an analytics software license to ICE for $29,000. This was followed in September by a software purchase potentially worth $1.36 million.
To validate the claim, linked a document obtained by Jack Poulson, former Google worker and now director of Tech Inquiry. It is a non-profit organization that aims to investigate and expose the links between Silicon Valley and the US military.
Advertising
The document presented by Poulson shows the copy of a tender for the acquisition of software called Coinbase Tracerwhich facilitates the tracking of all types of transactions through blockchains.
The sales are part of an agreement signed with the Migration Service. As reported by CriptoNoticias, in August of last year ICE agreed to purchase Coinbase's forensic computer services.
At the time it was said that the software on this platform would help collect and analyze data from computer systems in a way that is admissible. as evidence in a court of law.
This medium also reported the contract signed in September 2021, in order for Coinbase to provide the organization with "computer and telecommunications technology for commercial application and for software development."
Coinbase Clarifies Doubts About Software Sold
The idea of ​​the agreement and the main function of the software, the documents indicate, is to help ICE investigate illicit activities, including money laundering and terrorist financing.
This would be done thanks to a software functionality that allows the connection of cryptocurrency transactions with entities from the real world.
However, it is feared that by providing this tool to the US government Coinbase will also disclose information personal data of its users, including historical data, geo-tracking and their transaction history.
In this regard, the exchange does not deny that the sale of the software has been made, but ensures in its tweet that the Coinbase Tracer tools are only designed to support compliance and help investigate financial crimes.
"Coinbase Tracer obtains its information from public sources and does not make use of Coinbase user data«, as they say.