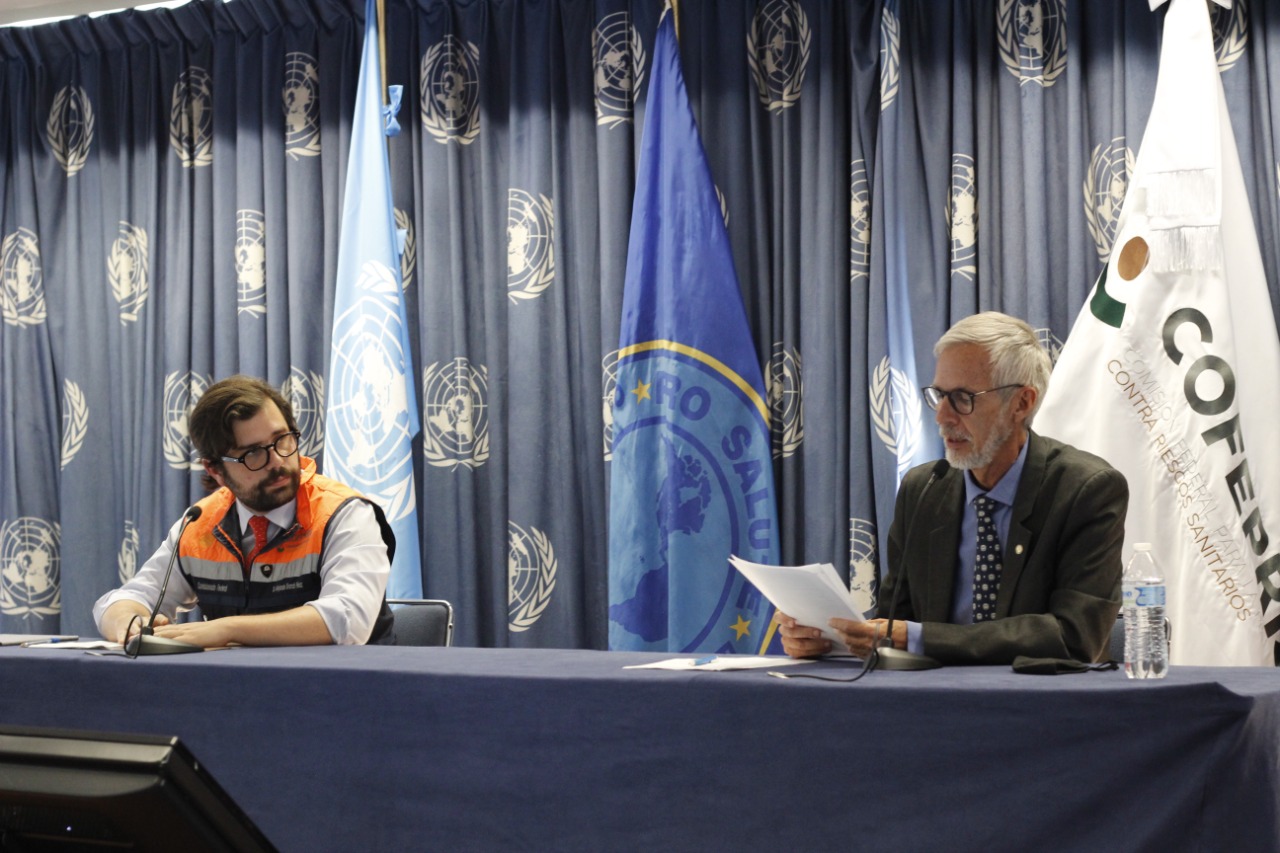 The new Cofepris initiative focuses on the quality, safety and efficacy during the validity of the medicines.
Guarantees market monitoring and sanitary measures in a timely manner.
The strategy is carried out jointly with the technical support of PAHO.
The Federal Commission for the Protection against Sanitary Risks (Cofepris) unveiled a new program focused on the complete cycle of medications. It consists of post-marketing surveillance, through which drugs will be followed up after their sale.
During the ceremony in which the program was presented, the Undersecretary of Prevention and Health Promotion, Hugo López-Gatell Ramírez, mentioned that this new approach will guarantee the monitoring of medicines in the market and the timely application of sanitary measures when they do not comply. the standards.
"We sought to have lighter and less bureaucratic health authorization processes, and more efficient marketing."
As part of the program, the surveillance committee will be created for the active involvement of all Cofepris administrative units, with specific and coordinated activities.
Cofepris promises safer medicines
The new plan is carried out jointly with the technical support of the Pan American Health Organization (PAHO) and consists of a multi-focus that focuses on the quality, safety and efficacy throughout the life of a medicine. At the same time, a risk map is created that helps mitigate any health risks that may arise during the process.
At the PAHO offices, the head of Cofepris, Alejandro Svarch Pérez, stressed that "we are leaving behind ineffective models and making way for a new, comprehensive, transformative regulation focused on the interests of health and the population."
"This program is a step forward and one more indicator of the work of Cofepris, framed in its journey, to confront privatization policies in defense of the public and as part of the construction and strengthening of a public and universal health system for the Mexican population. ", assured the also representative of the World Health Organization, Malo Serrano.
Current functions of Cofepris
This health agency was officially born on July 5, 2001 through a federal decree. From the beginning it was established that it would be a decentralized administrative body of the Ministry of Health (SSa), with technical, administrative and operational autonomy. Its main task is to be the governing body in terms of health control and regulation throughout the country.
In this way, Cofepris is in charge of analyzing and authorizing the operation of all products, devices and establishments related to health. It ranges from pharmaceutical laboratories, medicines, pharmacies and clinics of all kinds. In sum, all of them are equivalent to almost 10 percent of the Gross Domestic Product (GDP).
According to current calculations, Cofepris regulates 44 cents of every peso spent by households in Mexico. The figure is obtained through three sectors that it regulates: food, beverages and tobacco; health care articles; and personal care items.