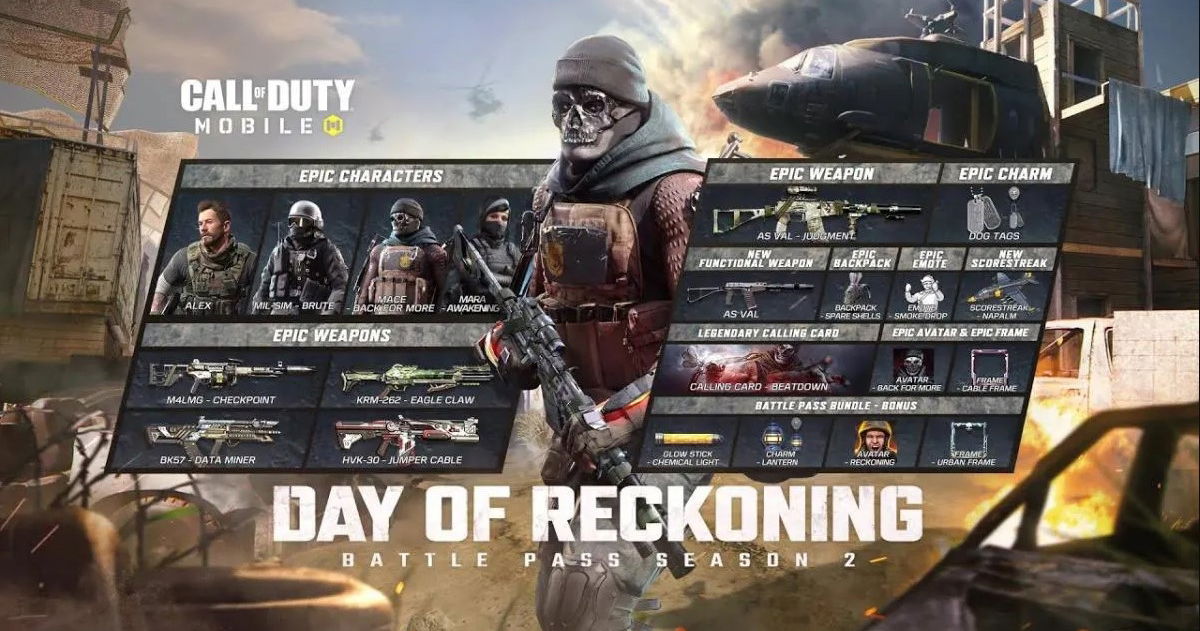 With the premiere of season 2 of Call of Duty: Mobile, the video game has renewed its content, adding since new weapons and rewards, to the addition of themed maps and events that are inspired by the carnival celebration. Therefore, in order not to miss any of the news, in this section of our complete Call of Duty: Mobile guide we will tell you all the details that this season brings.
All Call of Duty: Mobile Season 2 content
Since last February 23, 2022, the second season of Call of Duty: Mobile began, which is called: Task Force 141. With this installment, the Battle Pass restarts again and this means that the 50 levels that understands the reward system has been revampedon this occasion, with a special theme that alludes to the carnival festivities.
Also, with a somewhat modified appearance, added a multiplayer map called Hardhatwhich originally comes from the Modern Warfare 3 installment. a new themed event called Counterintelligence where the terrorists have all the prominence and must capture and try to maintain control of the city.
In this case, the goal of the opposing team is recover the hostages and the city. However, with the daily quests, players get points that allow them to retake the territory little by little, as a result, by completing the event, a total of 13 rewards are acquired.
Finally, in commemoration of the festivities the packages of the festival of colors and carnival arriveThese include new blueprints with themed weapons, operator skins, stickers, and calling cards. Likewise, the company announced that new challenges will be integrated throughout the development of this season.
Related Guides
Sign up for Disney + for 8.99 euros and without permanence Subscribe to Disney+!