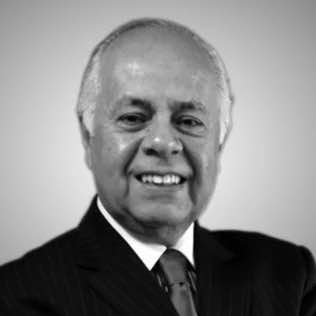 As a society in democracy and freedom for no reason should we back down.
Context of this collaboration.
For personal and family convenience, social interest or citizen responsibility, we are obliged and committed to understand our rights and responsibilities What citizens and the role of the CSOswhich is essential to allow the following (see image):
Synthesizing, the CSOs focus, move and contribute in the construction, management, performance, follow-up, monitoring Y control Socialboth of the topics already discussed, and of the public politics that allow to do effective transition to peace and sustainable development, And in the middle of all this are the risks and challenges.
These for the citizens and the CSOs in this stage of the 21st century acquire the dimension of geopolitical risks from overall impact that do not respect limits in time and much less in space.
In the case of our country, risks are major issues for any living organism in the world, and both citizens like the CSOs they are not and will not be the exception; both have been born, raised and developed in a national government environment of contempt, suspicion and great uncertaintythis environment makes them extremely fragile; the attitude of the government in turn to civil societyespecially the middle classes and the CSOs it is totally unfavorable and unfortunately everything indicates that it will take several years to be free of that misplaced ideology and of bellicose expressions that consider in a very negative way the needs and demands of the middle classes and the work of a large part of the CSOs, which in general seek:
Notwithstanding the foregoing, there are numerous risks turned into challenges internal and external to face and in many cases resolve; for this it is necessary to change mind softwarethat is, to generate towards our interior as citizens and how CSOs a solid risk culturemanaged and implemented professionally, as well as developing in both a globalized vision of risks.
Below we point out some of the challenges to be solved and in this way take fewer risks What citizens Y Vulnerable CSOss
These challenges are closely related to a good administrative, managerial, operational process, with this we are talking about a deep understanding of responsibility of the citizens grouped within the Civil society organizationsand from strategic framework Y legalas well as his mission, view, purpose Y values; in this thesis, it is in which we find as a backbone the Legal Guide for Civil Society Organizations (CSOs) made by him Pro-Bono Mexican Center, AC which presents it to us in this way:
"If you are a member of a CSOsyou should know that you have in your hands a great tool whose objective is to provide guidance on the legal framework applicable to CSOs and present the catalog of basic obligations so that they can be in compliance with said obligations. The CSOs We have a great responsibility to comply with the purpose for which we were established and the obligation to act within the applicable legal framework, which undoubtedly strengthens the culture of legality and the rule of law in our country."
Let's build the Mexico that we all want. Ivette Montero Founder and Executive Director Centro Mexicano Pro-Bono, AC With this excellent document we allow ourselves to share these lines.
Be constituted in line with the legal requirements and before the required government agencies;

this from the content of the constitutive act, which will give the

CSOs

the possibility of having access to federal and state benefits, as well as the processing, reception and granting of economic, financial resources, this through local, national and international or global financial institutions.

Avoid at all costs falling into the serious problem of "money laundering"

" by unregulated donors, always make alliances with authorized donors; carry out neatly crafted declarations, and thus avoid being subject to revocation.

Meet your tax obligations

.

Integration with total transparency of people,

within the margins established by labor laws and regulations,

people

that fulfills its task or function in a professional, upright and ethical manner, involved in the operation and administration of the

CSOs

. Here we list some roles to cover:
Full-time or part-time managers and staff.

Volunteers or associates who participate freely.

Directors and members of the governing body.

External professionals: Lawyers, notaries, accountants, bankers.

Suppliers of products and services.
Being an example of modern practices

useful, transparent and impeccable administration.

Given the dynamic participation of volunteers, associates and other types of figures, the result of multiple roles that exist in the

CSOs

,

you have to take care of issues

related to the

"intellectual property", "handling of personal data", labor and professional relations in all its orders.

Have a comprehensive corporate governance with:

rules, principles and procedures that regulate the structure and functioning of the governing bodies of the

CSOs

.

Have a comprehensive "Compliance" process

and with a professional officer in charge of said process.
Given the foregoing, its leaders, managers as well as their volunteers and/or associates are obliged to carry out their activity within a legal framework established by the state, which must provide the conditions that allow the CSOs not fall into risks of lack of neatness in its operation, administration and management, especially in terms of transparency and accountability.
Latent are the external challenges related to global and national external risks, same as those that we have commented on in other collaborations, such as the one referred to: "Risks and lack of leadership stain a fragmented future" where we address the following challenges:
indifferent government

to the activity of

organized civil society

whose fundamental basis is the

middle classes

.
The brutal impact on our lives by the endless pandemic

which has been transformed into a

syndemic

(the sum of two or more epidemics), caused by the virus

COVID19

.

The challenge represented by the accelerated impact of digital technology.

Paradigms or myths about CSOs

: Alternatives and Capacities presents an interesting and useful podcast that seeks to dismantle five myths that have arisen around the work of

CSOs

,

networks collective

Y

social movements

"

Myths and realities about organized civil society

"
There are times when we can turn to phrases of characters from the story, of the lyrics, of the music, in order to retake images that motivate, in this case the citizenship, mainly at new generations, of little more than Twenty-one million young Mexicans, so that linked participate actively and enthusiastically in these moments of definitions and of Actions that will be key in Present Y future of civil society, as well as in particular for them, their families and not to mention for their country that it is Mexicoso, paraphrasing Atahualpa Yupanquisinger-songwriter, guitarist, poet and Argentine writer, here we express: Citizen there is no perfect country, a country is made by walking!