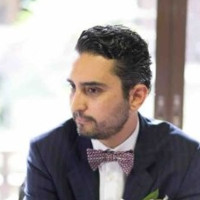 Charles Romero, Marketing Director of Brown-Forman Mexicoone of the largest American wine and alcoholic beverage companies, recognizes the changes that the marketing and advertising industry has undergone in the last 20 years, where it highlights that these main changes are thanks to digitization.
Having more than 15 years of experience as a dynamic brand builder in commercial marketing and sales in the consumer goods markets, he knows the importance of the digital age in the sector today, since with all these new ways they have been able to approach consumer firms and is reflected in the interactions and rules of the game today.
"The scope, segmentation, personalization, agility and optimization offered by both digital media and social networks have opened up endless possibilities for brands," he explains.
With part of his experience, Romero maintains that in these years it has become a good strategy for companies to be available "always", for people and not only at points of sale nationwide, but also in the mind of the consumer. .
"Offering the most relevant options at different times of consumption, as well as always promoting responsible consumption, have been the keys to success," he adds.
As an executive and director of the marketing area of ​​Brown-Forman Mexico, a company that is responsible for selling iconic brands such as Jack Daniel's, Old Forester and Woodford Reserve in more than 160 countries, he knows how important and necessary it is to stay ahead throughout the years.
For what it presumes that they have been forerunners of trends in the industry, the most recent success story being that of New Mix Cantarito, their new release, which revolutionized the category and was awarded internationally with a gold medal at "The Pre-Mixed & RTD Masters 2021" by The Spirit Business.
"Now more than ever, brands must be focused on the consumer, not only on paper but in each of the activities and points of contact," he says.