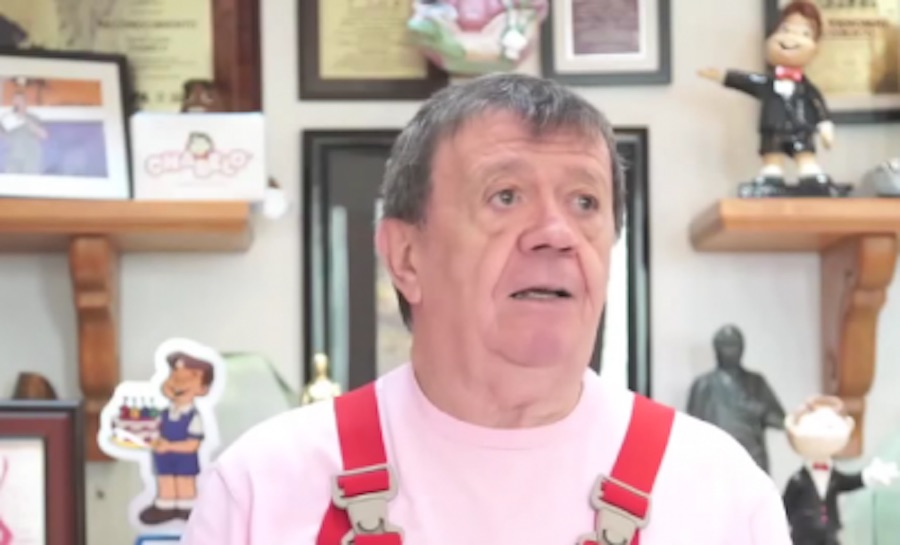 With an extended production through various programs, the return of Chabelo has become a hit of nostalgia.

This is not the first time that the media has opted for nostalgia, The Gilmore Girls has been another test on streaming platforms.

Regardless of whether it's Chabelo on TV, Ghostbusters on film or The Gilmore Girls on streaming, nostalgia is the key trend today.
chabelo is back and through social networks it was announced what was already expected around these popular characters, the release of the universe of licenses and stories with which Xavier López Miranda and THR3 Media Group will be managing the image of the comedian but in Televisa, Aztec either streaming?
Information that reinforces this announcement was shared through Radio Formula and in the media it is noted that the new content proposal designed in chabelo for streaming they include an animated series with Chabelo in a cartoon version and where 'Pepito' will also be a character; a game show with the kataphyxia strategy as the creative line of production and a bioseries.
Last night an announcement was made that has me very "animated" hehehe, a new production of @xavierlopezm Y @Thr3MediaGroupand more projects are coming very soon ! pic.twitter.com/IbukAEWTlb

– Xavier Lopez Chabelo (@chabelooficial) May 22, 2022
Chabelo, the trend of every Sunday in networks
Every Sunday chabelo It becomes a trend in social networks, due to the conversation that takes place within these platforms and that is carried out by the actor's career, which has undoubtedly caused great controversy.
These types of personal brands have become powerful licenses with cases such as Chespirito, whose universe around El chavo del Ocho has been one of the most powerful franchises in the media market.
All this expectation around Chabelo and the conversation that is generated is motivated by nostalgia, it ends up being the true fuel of a character of this type.
Nostalgia, the perfect excuse
Within streaming and in recent years, where chabelo It is the latest case in this regard, services such as Netflix and Amazon have opted to include movies and series in their catalogs that managed to become popular while they were presented on billboards as films or within television channels as series.
Netflix confirmed its nostalgia strategy at the time with the return of the "Gilmore Girls" series, which at the time was tremendously popular on TV and ended its transmission before 2010.
nostalgia returns
The commitment to nostalgia has led to a kind of remembrance for series, of some pay TV channels, which at the time began to bet on reviving these productions, which were widely successful at the time and have even led to a powerful sequel industry, including titles such as "Prison Break" (2005-2009), "Twin Peaks", directed by David Lynch 1990 to 1991.
Now read: