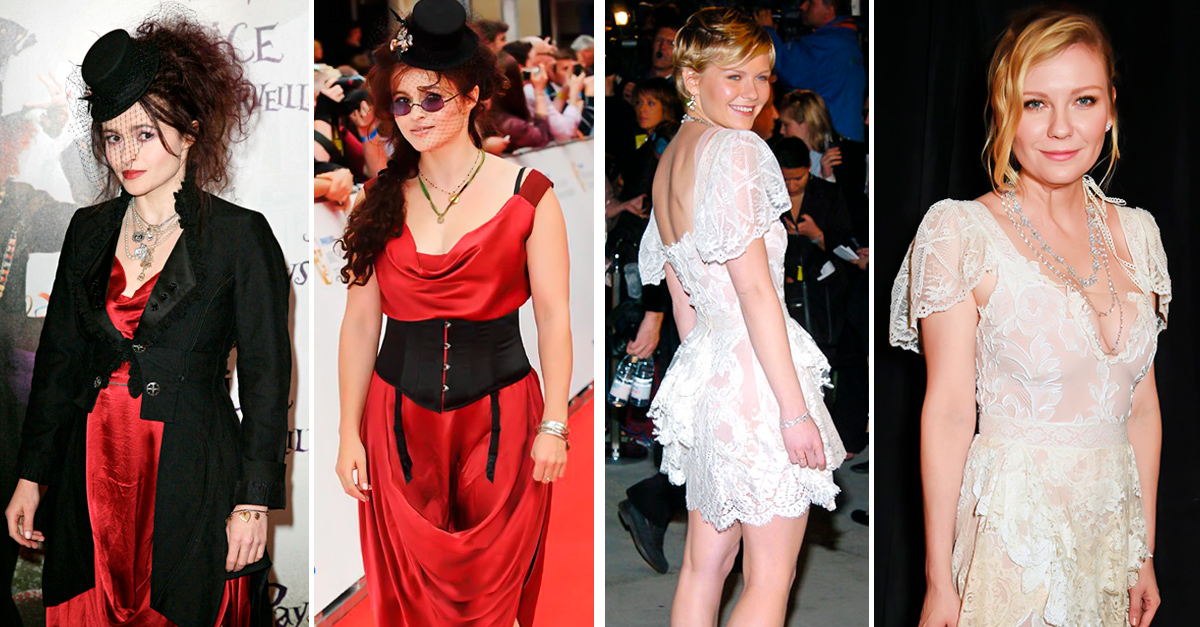 We know that celebrities not only have all the capital they need to update their wardrobes whenever they want, but that the most exclusive brands are dying to wear them on the red carpet. For this reason, it is not common for celebrities to repeat dresses at public events.
However, there are several that do, because they completely fall in love with their clothes and can't stop wearing them. For their part, other celebrities seek to change the perception of this type of event and direct the conversation towards more friendly consumption habits with our planet, since buying clothes every week is not only harmful to your wallet. Whatever the reason, these 10 celebrities prove that being famous doesn't have to mean wearing your clothes once and for all.
1. Cate Blanchett
Cate Blanchett hasn't repeated dresses on the red carpet once or twice, but it's something she does regularly to promote more conscious consumption habits. Last year she wore this Esteban Cortazar dress to the Venice International Film Festival for the second time. The first was in 2015, in the premiere london ribbon carol.
This time he repeated a jumpsuit from the Armani Prive collection. She first wore it in 2014, at a Giorgio Armani fashion house party. The garment came out of the closet again in 2019, at the awards of Harper's BazaarWomen Of The Year Awards.
This dress from the Armani Privé collection also saw the light of day more than once. Cate wore it in two of the most important film festivals in the world: in 2015 she wore it in Cannes and five years later we saw it again in Venice.
We continue with Cate, because she really is fan to give more than one use to their red carpet dresses. She wore this black dress at the 2014 Golden Globes, by the way, she took home the statuette that year, and again in 2018 at the Cannes International Film Festival.
2.Kate Middleton
With a schedule as tight as Kate Middleton's, who has to appear at events, galas, visits, etc. almost daily, she obviously wears her clothes more than once. She wore this Jenny Packham dress to a benefit gala in 2011 (it was her first royal event!) and again in 2016 for another benefit gala.
In 2011, Kate first wore this red suit during a visit to the University of St. Andrews. In 2014 she wore it during an official visit to New Zealand and in 2015 at a British Royal Air Force event.
This floral print dress chic He also had a chance to shine more than once. The Duchess of Cambridge wore it in 2014 and 2016 on an official visit to Australia and at a charity event, respectively.
In addition, Kate wore this blue Jenny Packham dress on two occasions: in 2012 for a gala dinner before the Olympics and in 2018 during the Tusk Awards.
3.Tiffany Haddish
Tiffany Haddish has a white Alexander McQueen dress that she loves so much she's worn it on five separate occasions. The first time was in 2017 at the premiere from Girls Trip and from there he has used it in interviews, to present winners at the Oscars and even when it was the host from Saturday night Live.
4. Laura Dern
In 2020, Laura Dern won an Oscar for her role in story of a marriage. For the after party from Vanity Fair, wore an Armani Privé dress that became very familiar to us, since it was the third time she had worn it. The amazing thing is that she first wore it in 1995 and 15 years later it still fit perfectly.
5. Helen Mirren
Renowned actress Helen Mirren definitely has a favorite dress and it's this black floral print dress from Dolce & Gabbana. She has used it on the red carpet at movie awards, premieres, events in honor of important theater figures, in short! If you look, the secret is that she always chooses her accessories very well and thus she manages not to repeat look.
6. Kirsten Dunst
Kirsten Dunst wore this lace gown by Christian Lacroix at the after party from Vanity Fair of the Oscar Awards in 2004. After 13 years, in 2017, he surprised us by using it again for the presentation of a jewelry collection called "The Kalahari Garden".
7. Anna Wintour
If the editor-in-chief of fashion repeat outfitsDon't let anyone tell you that you shouldn't wear a dress more than once. Anna Wintour wore that pink Lanvin dress in 2013 on two occasions. The first was at a party for the Moët & Chandon brand and the second occurred a couple of months later, at Fashion Week in Paris for the Show by Yves Saint Laurent.
8.Keira Knightley
This Chanel tulle dress has a very special story with Keira. She first wore it in 2008 at a pre-BAFTA awards party. Then, in 2013, she became her wedding dress when she married James Righton. On that occasion, she combined it with a cardigan and ones flats from the same fashion house and the flower crown in her hair gave her a very romantic touch. Finally, she went back to wearing her dress, this time with a Body suit embroidered underneath and gold sandals, for a charity gala in London.
9. Rita Moreno
Actress Rita Moreno paid a very special tribute on the red carpet of the 2018 Oscars by wearing the dress she wore in 1962, the year she took home the prestigious statuette for the film West Side Story.
10. Helena Bonham Carter
The British actress is well known for her eccentric fashion sense. In 2010 she wore this red dress twice: at the premiere in France of Alice in Wonderland and a few months later at the BAFTA awards.