Carlos Santana Barragán was born in Autlán de Navarro, Jalisco, in 1947. He inherited a love of music from his father, since he played the violin in a mariachi band. Influenced in his childhood by the music of Ritchie Valens, author of La Bamba, he dedicated himself to studying guitar.
In 1955, his family moved to Tijuana and Santana continued to play the guitar under the tutelage of Javier Bátiz. He also joins different local bands that played the trendy rock and roll songs of the 50's.
By 1961, his family moved again, now to San Francisco, California. Santana's arrival in that city coincides with the rise of the hippie movement, the flourishing of psychedelic music and the development of the American counterculture, all grouped together in what was called the San Francisco Sound.
Beginnings of Carlos Santana's career
Among the most prominent representatives of the San Francisco Sound were Janis Joplin and Santana, with his eponymous band, founded in 1966. It mixed rock, blues, jazz and Latin music, achieving an unprecedented sound until then, partly thanks to the musician's unique style of playing the guitar.
The Santana band became known in 1969, thanks to its appearance at the Woodstock rock festival in New York, where for three consecutive days almost half a million people gathered under the motto of love and peace.
From that year, Santana would release three albums with hits like Evil Ways, Hey, how is it going and the most famous of his songs, Black Magic Woman, which reaches number one on the Billboard charts. Santana and his group remained at the top until 1973.
After these commercial successes, Carlos Santana decides to dedicate himself to experimenting with fusion, spiritual and esoteric jazz; so he loses relevance until his epic return in 1999.
return to stardom
In 1999 Carlos Santana recorded the album Supernatural, with stars of the time such as Everlast, Rob Thomas, Eric Clapton and Maná. This album became the most commercially successful of the musician's career, reaching the best places on Billboard for 12 months and obtaining nine Grammy Awards.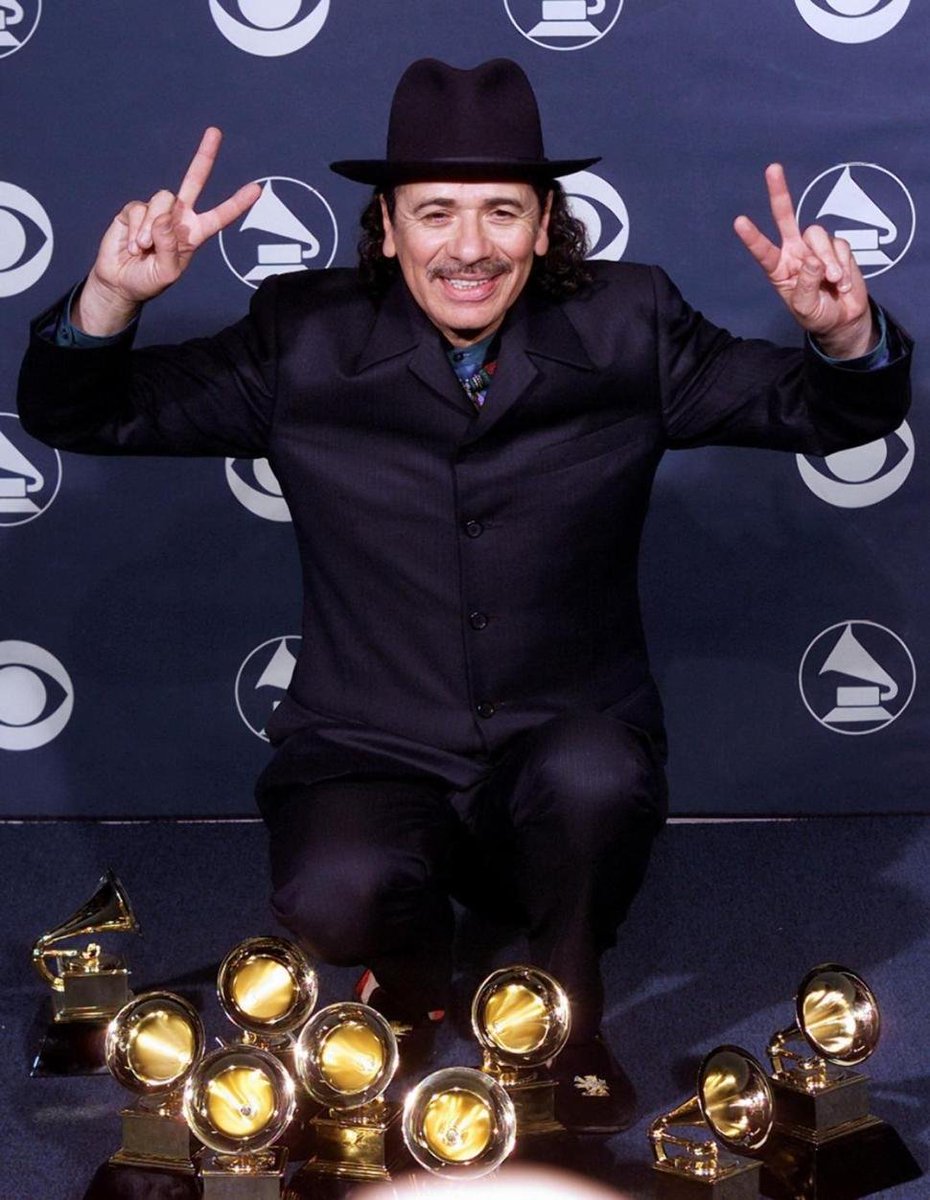 Currently the Santana group is still active, in 2021 they released their 26th album, Blessings and Miracles with collaborations of different artists. Carlos Santana lives in Las Vegas with his wife, drummer Cindy Blackman. He has 3 children: Salvador, Stella and Angelica.
Acknowledgments of Carlos Santana
Santana has sold more than 100 million albums worldwide, counting the sales of his band and his solo career.
He has won ten Grammy Awards and three Latin Grammy Awards.
In 2003, Rolling Stone magazine ranked him 20th on its list of the 100 Greatest Guitarists of All Time.
With his homonymous group, his albums Santana and Abraxas are part of the 500 best albums of all time.
In 2001, a statue in his honor was unveiled in his native Autlán.