In the month of June 2022, new car sales in Germany have accounted for a total of 224,558 units. A volume of registered cars that, compared to that obtained in the same period of the previous year, represents a fall of 18.1%. In a context of general decline, the Volkswagen Tiguan climbs positions and recovers pace.
The German car market accentuates its fall. During the past month of June 2022 the car sales in germany have reached the 224,558 units. This number of registered cars, if we compare it with that registered in the same period of time the previous year, translates into a decrease of 18.1%. In relation to the May data, the situation has worsened.
Unfortunately, and as might be expected in a context of general decline, the accumulated figures are negative. Between the months of January and June, new car registrations have accumulated 1,237,975 units, 11% less than in the first half of 2021.
Volkswagen Golf, the best-selling car in Germany in June 2022

What have been the most outstanding models? The ranking of the best-selling cars in Germany during June presents interesting news regarding other editions of this monthly list. Now, there is nothing new in the model that continues to lead this market with an iron fist. And it is that, the victory has been, once again, for the Volkswagen Golf.
In second position is the Volkswagen T-Rocwhich can boast of being the most popular SUV, and closing the podium, in third place, we have the Opel Corsa. At the gates of the podium the Volkswagen Tiguan has remained, which has recovered numerous positions in relation to the month of May. Behind the Tiguan is the FIAT 500, which is once again the most popular city car.
There are also other models whose performance deserves to be highlighted. The Volkswagen up! (16th) and the Skoda Karoq (20th) are a clear example. They have been in very good positions in this Top 25.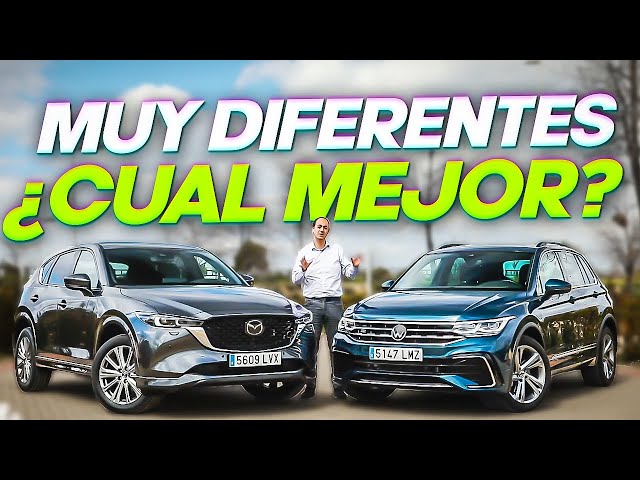 Video comparison of the Volkswagen Tiguan with the Mazda CX-5
sales by model
The best-selling cars on the German market are:
sales by brand
The registrations achieved by the manufacturers in the German market are:
Regarding the list of most popular car brands among German drivers, there are also news. Although Volkswagen continues to lead with a new and resounding victory, BMW slips into second position and Mercedes closes this particular podium. Audi remains in fourth position.
Font:
KBA