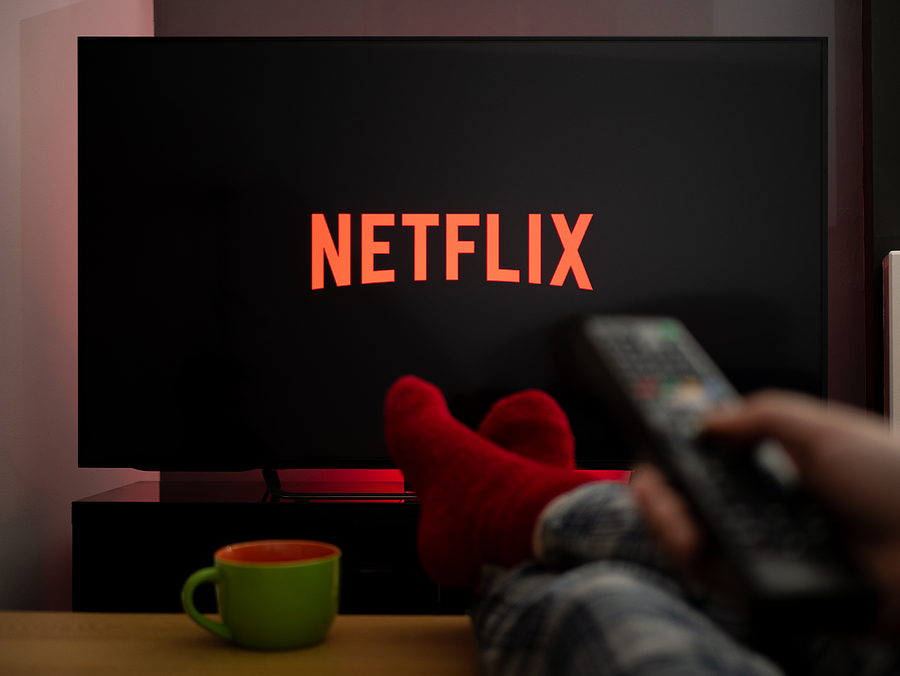 Netflix's co-CEO Ted Sarandos has confirmed that the streaming giant is looking for an advertising partnership.
Netflix had not participated at the Cannes Lions Festival since its fallout in 2018. Cannes Lions required all competing movies to have a theatrical release in France, and Netflix did not like the changes.
After receiving his special award, Sarandos confirmed the ongoing rumors about the ad tie-ups. He also took the time to answer questions on Netflix's recent stock slump.
In April, Netflix reported a loss of 200,000 subscribers in the first quarter of the year. It also projected a two million decline in subscribers soon following its decision to suspend operations in Russia.
Here's a look at Netflix's journey through the no-ad marketing strategy and the reason for the change of heart.
Netflix Previous No-Ad Marketing Strategy
Netflix knows people hate commercial ads and has always held on to its no-ad marketing strategy. But that's not the only reason the streaming giant has rejected commercial ad proposals. Here are more reasons as voiced by the company's co-CEO Reed Hastings over time:
There's more potential for growth in the consumer market than in commercial ads

Due to the slow growth in the ad market, Netflix will not generate expected revenues from the venture

Netflix can build a more valuable business without advertising

Advertising is not as profitable as it looks
Apart from the obvious fact that no one wants a boring ad coming between them and their favorite series, Netflix could be avoiding the extra cost of offering personalized ads. It would require Netflix to invest a considerable amount of money in tracking user data.
Netflix competitors like Hulu and Apple TV+ offer cheaper ad-supported subscription options. Netflix remained the only streaming service that offers a completely ad-free service. That has worked well because the company was still growing.
But the current rise in competition and increased inflation has forced Netflix and its subscribers to learn to co-exist with ads.
The idea to change the Netflix no-ad marketing strategy didn't come up today. Netflix has been generating over $25 billion in annual revenues from subscriptions. This is likely to slow down if everyone gets a Netflix account. Thus, subscriptions are not a sustainable source of revenue in the long run.
Is Netflix Change of Strategy to Race Against Time?
The current slow rate of subscriptions alongside the reported (and projected) loss of subscribers is a clear sign that there's a need to act quickly.
But users have raised concerns that the ad strategy will need subscribers who don't want to experience the ads to pay higher subscription fees. And that will not go down well with most of them.
Ted Sarandos has clarified that the ads will not affect current subscribers. Netflix will create an ad-supported tier targeting people willing to take streaming breaks in exchange for lower fees.
Other streaming companies like Disney+ will also be embracing ads on their platform but are keen to keep the number at a minimum.
How Is the New Strategy Likely To Work for Netflix?
According to research done in 2019, 23% of Netflix subscribers will cancel their subscription if the platform starts to run ads. But that number would go down if the ads came with a reduced subscription fee.
A growing list of streaming rivals has embraced the ad-supported model. The recent decline in subscribers means Netflix must rethink its strategy.
Other concerns raised by industry experts include:
The new ad strategy will help attract new subscribers and maintain those looking for a cheaper option. But there are those who will opt for rival streaming services like Apple. Netflix argues that brands like Hulu and HBO thrive by offering ad-supported services.
Bringing in a new tier founded on lower prices will not work long-term if the price is the only motivating factor. Netflix will have to offer its subscribers more value in unique content. Watching ads will be a small price to pay if the content is worth it.
bottom line
It's now official; ads are coming to Netflix soon.
The streaming giant is looking for a way to stall the forecasted subscriber loss and increase its growth and has settled on an ad-supported model. It plans to add a cheaper tier targeting subscribers struggling to manage the ongoing cost of living crisis.
After the recent subscription hikes in January by Netflix, a more pocket-friendly package might be what most of its potential subscribers are looking for.
The streaming giant that prided itself in being ad-free for years is now looking at embracing the same ads to save itself.
But like any other business decision, this one also has its pros and cons, which will need careful figuring.