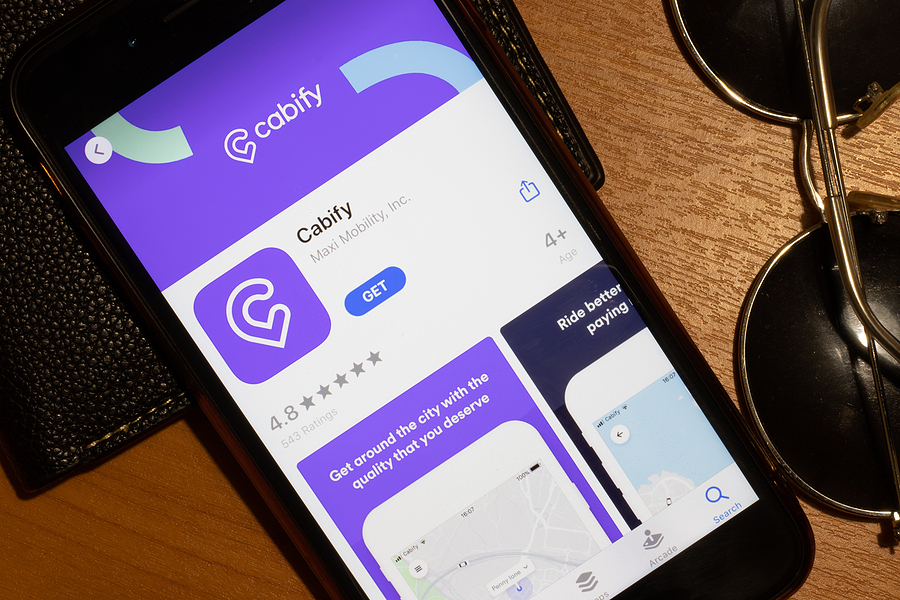 Cabify has chosen to improve its service in a pandemic by warning its users if their respective drivers were recently infected by Covid so that they take their due precautions.
the pandemic for Covid-19 it encouraged the world population to adopt a new lifestyle, where they must protect themselves daily to be one more case of the disease and all its variants; However, the appearance of vaccines against the disease, as well as its proper effective application around the world, has shown its effectiveness in reducing the mortality of the virus and influencing the death of infections, but the arrival of the new variant Omicron has once again prompted considerable rebound of thesecausing even various countries (such as Mexico) to have broken records in terms of the number of infections.
According to the study of Statistical where it shows the accumulated number of cases in the world, at the end of December there was a notable increase in cases due to the new variant, achieving that over time more than 354,956,437 positive cases of Covid-19 since its appearance in 2020.
It is because of this that, over time, various companies have shown their interest and put their "grain of sand" to help the population in these difficult times, through different initiatives that promote the prevention of the disease as much as possible.
A user in social networks has applauded the service of Cabify Colombia, where it mentions that companies that set an example in these times with Covid should be highlighted, since the company notifies if its drivers were recently infectedwarning passengers to take the necessary precautionary measures, praising their service.
wow. I think this initiative is excellent Cabify to alert and prevent contagion.

– Marcelita 🧘🏻‍♀️🐶 (@marceruns) January 26, 2022
Cabify warning their customers if they came across drivers infected during his trips, shows a good level of responsibility on the part of the company in these times of crisis, joining the organizations that have shown a good image to the population to avoid as much as possible the increase in cases through different strategies, thus enhancing its image in society.
The appearance of Covid-19 It has led to a decline in the world economy, affecting endless industries and households around the planet, where only a few professionals managed to register higher incomes (mainly those who were developing in the digital world).
Taking into account that it is a problem of global and historical relevance, different brands found in this situation a way to exalt their image in the mind of the consumer, showing themselves to be socially responsible through different strategies, where some managed to stand out more than others.
An example of this was shown by Didi with his program Didi herowhere the brand sought to support those belonging to the health sector and thank them for their service by investing 42 million pesos to help doctors, nurses, administrators, hospital employees and others, with 500 thousand vouchers to exchange for travel and food , thus managing to support more than 63,000 workers in 33 cities in Mexico and enhancing its image.
Similarly, different brands showed their support with some small actions, as Oxxo stores are currently showing with some measures to avoid contagion as much as possible, through small alterations in their stores and with informative announcements about the disease, with a touch of Mexican creativity.
The brands that show their concern in the face of this global crisis manage to enhance their image in the consumer's perception.
Now read: