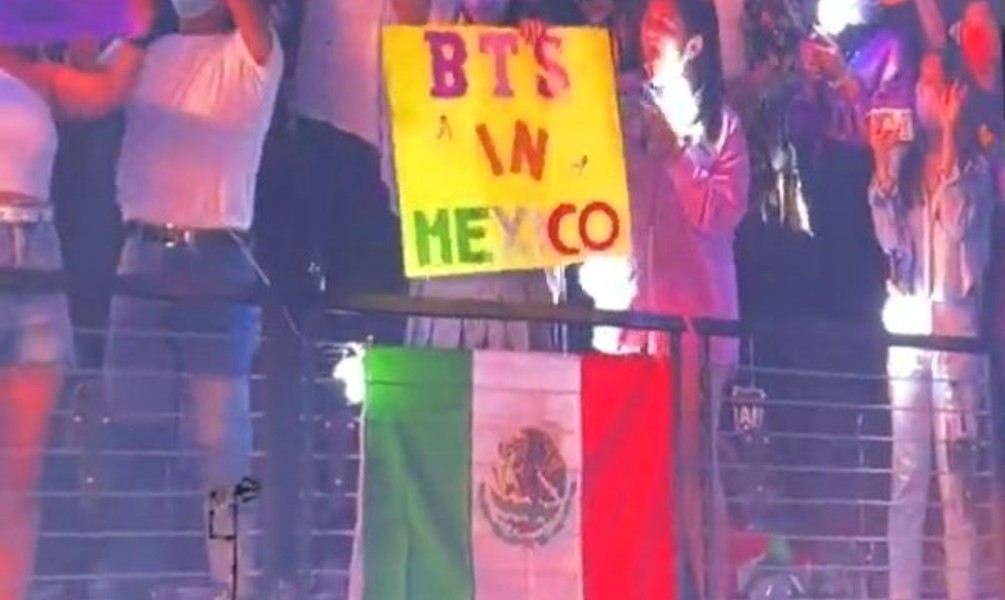 Will BTS give a concert in Mexico on the next tour? The ARMY believes that they are giving us some signs that the dream could come true.
Will BTS give a concert in Mexico? Some members of the ARMY believe it, while others ask, beg and beg that it be so and that the visit of the Bangtang Boys to Mexico be confirmed.
The speculation began after some airports around the world released tweets with images that referred to the band, in addition to tearing them up and adding lyrics to their songs.
YOU MAY BE INTERESTED: Wow! These are the world records of BTS
Mexico joined the trend, the Monterrey International Airport posted:
Meanwhile, the Felipe Angeles International Airport:
It was then that the excitement of the fandom was unleashed, some of them assured that it was "hidden signs" about the places that would be part of the next BTS tour.
These were some of their sympathetic reactions:
The ARMY also came together to ensure that the posts from the Mexican airports had many 'likes', and thus demonstrate the great and united community that BTS has in our country.
On the other hand, these are the countries where BTS has been mentioned:
Do you think BTS will give a concert in Mexico? We have faith that it will be so, as they wrote on Twitter: "It is confirmed, it only remains to be confirmed."
By the way, have you seen PSY's 'That That' video yet? It is a song produced by our beloved SUGAR, who also sings and appears showing off his amazing dance moves in the video. That is why it already reached more than 17 million visits in its premiere. Chek out!
YOU MAY BE INTERESTED: 'That That' by Psy and other songs produced by Suga from BTS
What do you think: is BTS coming to Mexico?