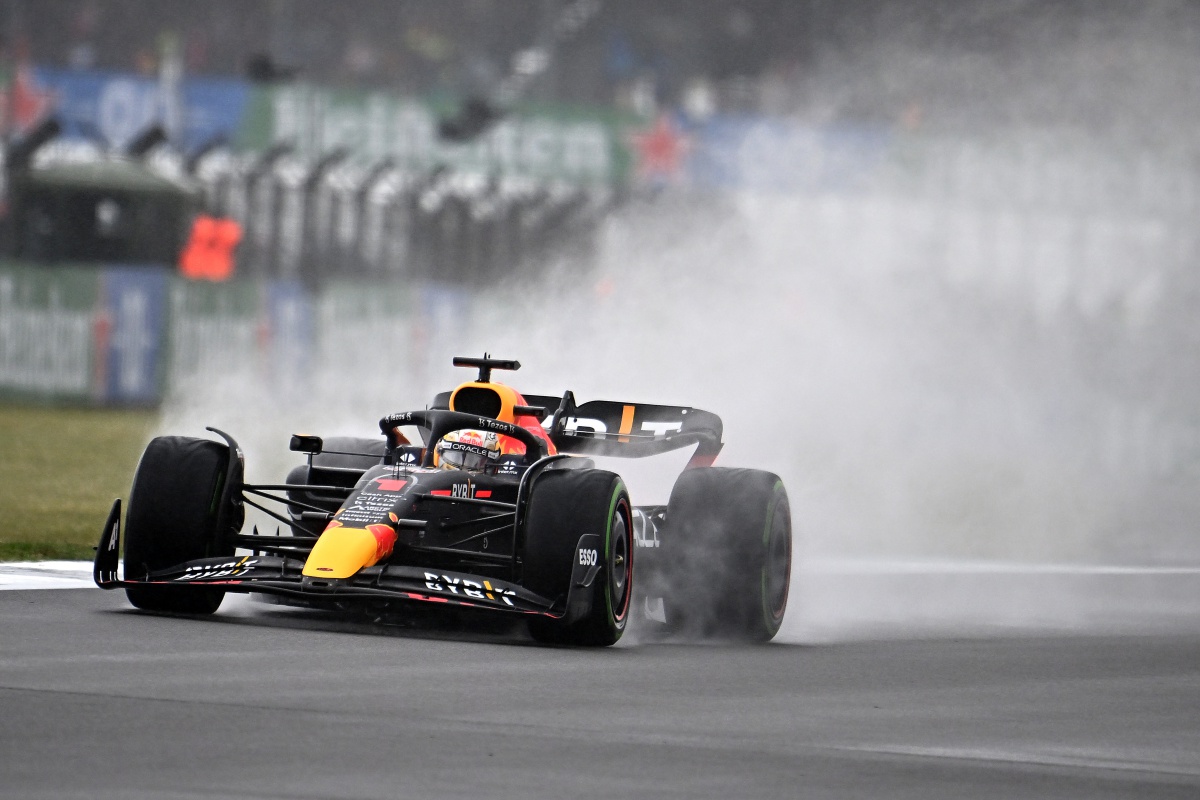 At the moment of truth, Max Verstappen, after having proclaimed his superiority in the last free practice session, could not close his best lap as he would have liked because of a yellow flag caused by Leclerc.
On the day of the first pole position in the sporting career of Carlos Sainz, after 150 Grand Prix trying to achieve a feat that has finally been achieved, everything seemed done so that another man was the fastest on the Silverstone track: Max Verstappen.
In fact, the current world champion showed an insulting superiority in the last free practice session that left his teammate, Sergio Pérez, as his main pursuer… but already to 4 tenthswith the Ferraris and the Mercedes even further behind.
Change of plans
However, the rain hit the British circuit hard moments before the qualifying session began, complicating everything even more. Instead of being stable within gravity, the weather conditions were changeable from Q1 to Q3, the moment of truth.
Still, everything seemed under control for Verstappen… until he spun on one of his flying laps. "I was warming up the tires"joked the #33 about it in the subsequent press conference of the top 3 classified, aware that at that moment their tires lacked some temperature.
Loading tweet…
1543246807680946176
"It was quite a difficult qualifying with the rain, and then it alternated between rain and dry, so you had to be on the track at the right time», noted the Dutch pilot.
The truth is that it was another excursion, precisely that of Sainz's partner, Charles Leclerc, which harmed the Red Bull driver: a yellow flag by a track exit of the Monegasque ruined any attempt to close a lap to pole.
"I was a bit hampered on my last lap under the yellow flag"
"I think overall the car was running really well, and Q3 is always a bit of a lottery when you have to set the fastest lap. Unfortunately I was hampered a bit on my last lap under the yellow flag, but being on the front row is very good for us," Verstappen confessed.
Between boos from the English stands, Verstappen outlined the strategy to follow on Sunday. "It's not just about the first lap, it's about the race. We have a good car for the race; It will be necessary to manage the tires well, I am looking forward to tomorrow, "concluded Verstappen.