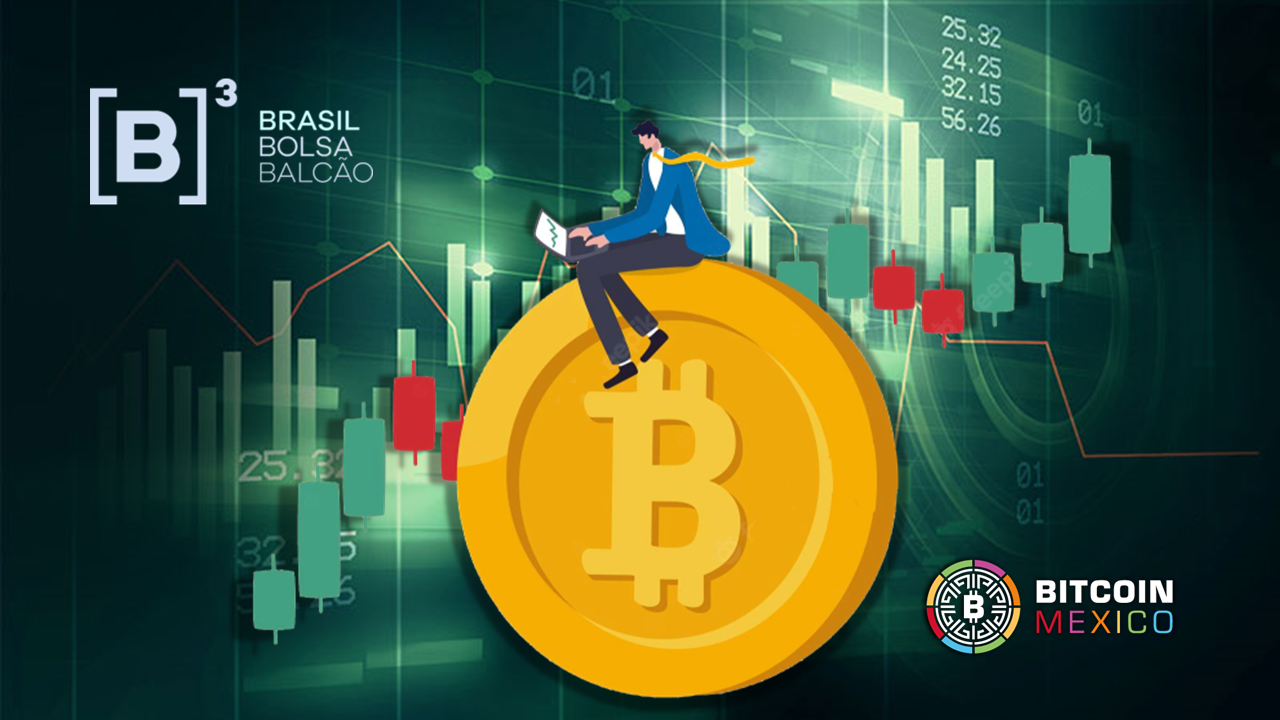 The Brazilian stock exchange B3 (B3SA3) will launch Bitcoin (BTC) futures trading.
The arrival of this product on the market will be around the next three or six months, according to André Milanez, current financial director of the group.
The Brazilian stock exchange already offers cryptocurrency index funds (ETFs) in the regulated market, in addition to ten crypto ETF alternatives.
Digital assets continue to gain followers, especially in financial institutions in various parts of the world.
A new example of this is the vast country of South America that has a raucous Carnival festival, with floats, exuberant costumes and samba dance and music, if we are talking about Brazil, home of O Rei Pelé.
Bitcoin futures trading
It was recently revealed that the Brazilian stock exchange B3 (B3SA3) will launch within a period of up to 6 months, its first official product focused on the crypto asset market: Bitcoin (BTC) futures trading.
Andre Milanezcurrent CFO of the group, was in charge of making the announcement during the earnings call corresponding to the first quarter of the year,
Milanez explained, that are also working on initiatives for unregulated digital asset marketsthrough the development of an infrastructure that allows customers to have the possibility of providing access to the virtual currency market to their end users.
It should be noted that Milanez did not provide much more detail on how said product will work, therefore, It is still unknown if B3 will form a partnership or if not, will provide Bitcoin futures trading directly.
The only thing that has been indicated so far is that the deadline for the launch of said product is in the next three to six months, according to Milanez.
Brazil has ten alternative crypto ETFs.
Marielle Brugnari, manager of Non-Cash Equities at B3, recently noted in an interview that, as of April 2021, The Brazilian stock exchange already offers cryptocurrency index funds (ETFs) in the regulated market, in addition to pointing out that the national market has ten alternatives of crypto ETFs.
So, in the land of samba, institutional and retail investors today have the ability to trade 11 ETFs through B3 with exposure to digital assets, including Empiricus' CRPT11 with Vitreo; QBTC11, the NFTS11 of Investo; QDFI11 and QETH11, HASH11, META11, BITH11, DEFI11, ETHE11 and WEB311.
Similarly, In Brazil there are more than 25 investment funds authorized by the Securities and Exchange Commission (CVM) that provide a range of types of exposure to the crypto asset market.
Likewise, Brugnari also indicated that B3 accepts the registration of OTC derivative operations, in addition to Structured Transaction Certificates (COE) referring to assets related to virtual currencies, such as indices, virtual currencies of fixed assets, futures contracts of crypto assets traded in a regulated stock, as well as, of course, the ETFs themselves.
It is also important to point out that, last January, the director of information technology of B3, Jochen Mielke from Limahad already announced that the institution planned to launch new digital asset projects, including Bitcoin and Ethereum (ETH) futures between 2022 and 2023.
Digital assets and B3
In addition to crypto futures, B3 also intends to provide services to national crypto exchanges, with the aim of becoming a kind of "centralizer" of custody and settlement operations, according to dMielke clarified.
"We have approximately 30 national crypto exchanges, in addition to the international ones that already operate in the country. With these data, we are now in a position to provide a service that facilitates and standardizes your operations. I think you have something to look at in the provision of custody services and in the liquidation process".
Mielke also indicated that there is a great similarity between the digital currency market and the regulated securities market, since both have issuance, negotiation, settlement and custody. Taking these similarities into account, the director of information technology at B3 pointed out that the institution could help solve common problems between exchanges.
You might be interested in: