The Bosch Days are back and once again they tempt us -or save our lives, depending on how you look at it- with great discounts in small and large appliances they are almost a staple in any kitchen.
we may not need a hand blender to finally apply ourselves to that eternal "pending subject", pastry Or, on the contrary, perhaps we have just done renovations at home and it is time to make a large investment in the oven or the kitchen hood. In any case, thanks to Bosch Days and its discount coupons -which will be active from March 13 to 19- doing so will be much cheaper.
With this in mind, we have booked small and large appliances best rated (or best sellers) on the official Bosch website, with the idea of ​​guiding us by the opinions or experiences of those who have already gone through this trance before and came out successfully like bosses…
The most valued with 15% discount
The discount coupons are not identical for the entire Bosch website, in fact they are divided into two departments, the first of which is the small appliance or rather, the food preparation. A selection of blenders, choppers and more everyday cooking tools that have a 15% discount thanks to the coupon: BOSCHDAYS15
The first of our options to consider is top rated hand blender, this 1000W ErgoMixx in an elegant anthracite black design, with countless accessories to save us from almost any circumstance. Its price after applying the discount coupon is 135 €114.75.
Hand blender ErgoMixx 1000 W Black, anthracite
But if ours are more glass blenders because we love to prepare shakes and creams at a professional level, this VitaPower Series 4 It is perfect and thanks to the discount coupon it can be ours for 99 84.15 euro.
VitaPower Series Jug Blender | 4 1200W Black
Pastry is a pleasure in every way, but if we don't have the utensils and gadgets appropriate, it can be quite torture. Therefore, at least we need a pastry blender, the kind that help us beat or even knead effortlessly. This is the most sold and also the most retro by 62.90 53.46 euro.
Pastry blender Styline Color 500 W Turquoise, Silver
Big discounts also on Hoods, Ovens and Hobs
The small appliances of daily battle -like the mixers- are not the only ones with a discount, we also found a coupon for big bets like hoods, ovens or platesYes, this time the coupon is a 10% discount on the initial price. For this we must apply the code: BOSCHDAYS10 before finalizing the purchase.
The best-rated and best-selling oven is this elegant Series 8 with steam in stainless steel, a jewel with pyrolytic cleaning that we found thanks to the discount coupon for 1809 1628.10 euros.
Series 8 Steam oven 60 x 60 cm Stainless steel
This Induction plaque is the favorite of buyers, it is the Series 8 of 60 centimeters with four positions that can be used at the same time and an extra discount for 1010 959.50 €863.55.
Series 8 Induction hob 60 cm
This Series 6 hood is decorative and minimalist at the same time, its black glass design can be perfectly integrated into any type of decoration. As for the technical characteristics, it has up to three levels of extraction without ceasing to be silent. Available with coupon BOSCHDAYS10 by 570 513 euro.
Series 6 Integrated decorative hood 60 cm Black glass
interest-free financing
As if that were not enough, in addition to the discount that we mentioned before, for the purchase of any appliance we can request interest-free financing for up to 12 monthsIn this way, thanks to the comfortable deadlines Renovating the pillars of our kitchen will not mean a great effort in the economic field.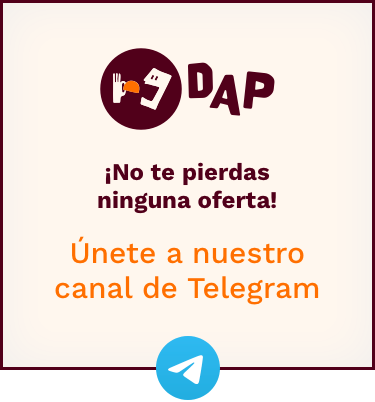 Some of the links in this article are affiliated and may benefit DAP.
Photos | @boschhomees, Bosch