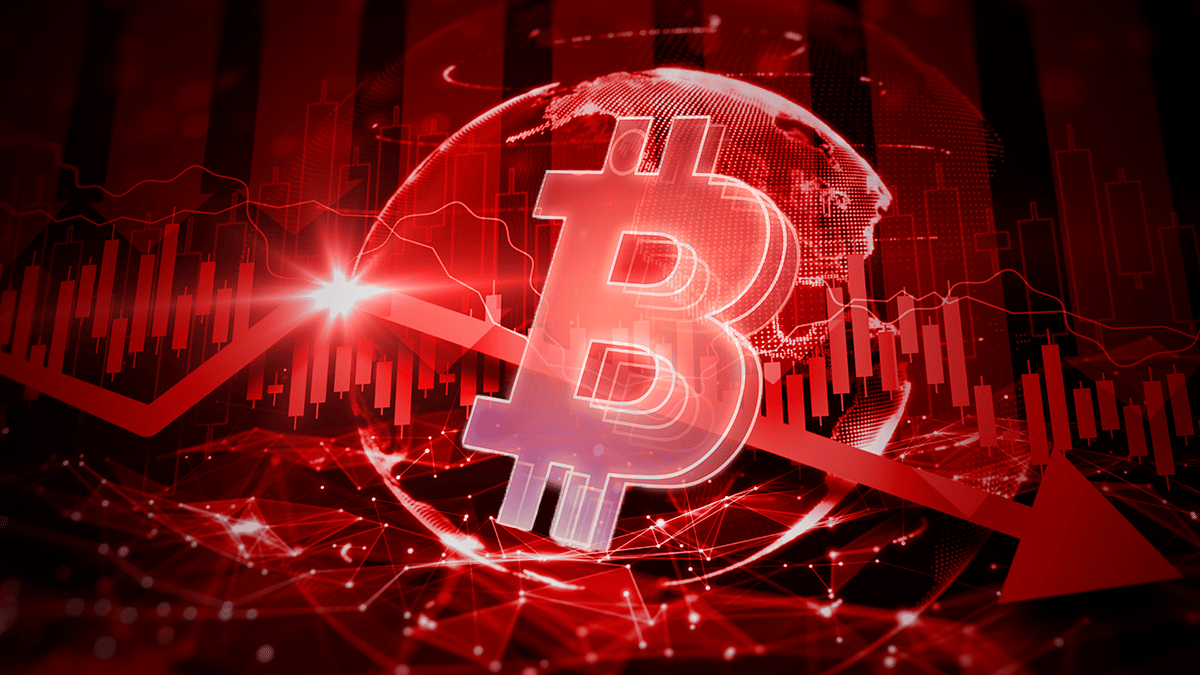 Key facts:
After six days trading between USD 20,000 and USD 22,000, bitcoin is close to the USD 19,000 band.

Analysts estimate that investors' fear of a recession is exaggerated and will calm down.
The price of bitcoin (BTC) fell on June 29 in the range of USD 19,000 for a few minutes, after six days in which it had been above USD 20,000. In this way, it loses the momentary psychological support that it had achieved above that figure, as rumors of a global recession increase.
While bitcoin has been fairly stable over the past week, its slight drop below $20,000 shows a downward trend. Precisely in accordance with the stock market shares that are in the red while the fear of a world recession (temporary depression of economic activities) grows.
According to a Citigroup study, the probability of this happening is 50%. Although some stock market specialists, such as Hugo Ferrer and Peter Schiff, consider that the recession has already begun. This scenario generates uncertainty in the markets, driving falls in the price of bitcoin and the stock market.
In a statement sent to CriptoNoticias, cryptocurrency exchange Robinhood branded recession as the word on everyone's lips right now. "The probability of a recession in the United States skyrocketed this quarter as the Fed aggressively raised interest rates to rein in stubbornly rising inflation," he said.
The cryptocurrency company maintains that while inflation hurts the economy, so does fighting it. "Higher interest rates (implemented in the US and Europe) discourage borrowing/spending and encourage saving, which should cool consumer demand and prices," he argued.
Fear of recession drives drop in bitcoin and stocks
This scenario lowers growth expectations for bitcoin and publicly traded companies. So, given the bleak macroeconomic and political backdrop, investors tend to sell their risky investment assets. This action causes their prices to sink into a bear market.
Advertising
Likewise, the demand for the dollar increases while that of risky investment assets decreases. JP Morgan Strategist Mark Kolanovic said this month: "The market is in an oversold condition, cash balances are at record levels, and recent market shorting activity has reached levels not seen since 2008."
As for the near future, while some argue that bitcoin will start to recover, others claim that it has not yet bottomed out in this bear season. The cryptocurrency could fall to lower prices if investors manage to sell on discouraging announcements for the economywhich will have to be attentive to their movements.
Analyst Paul O'Connor warned that markets will continue to be "stormy" as long as question marks over growth and inflation persist. Like analyst Carlos Casanova, he believes that investors tend to overreact to news.
"We will certainly get growth downgrades through June to September, but we will also get a growing perception of recession risk and I don't think the markets are fully priced in," O'Connor concluded.
Eyes are on whether the Fed can cool the economy without triggering a recession
Robinhood notes that historically most bear markets in the S&P 500 (the index of major companies listed on the Nasdaq and NYSE) have been accompanied by recessions. Therefore, she estimates that youAll eyes are on whether the Fed can cool the economy without triggering a recession, which is looking increasingly difficult.
According to data reported In Zawya, US consumer confidence fell this week to a 16-month low. However, he cautions that several Fed officials have promised more rapid interest rate hikes, citing the need to rein in "rampant" inflation.
Still, analysts such as Mike McGlone have reported that the Fed may not raise interest rates any further. The reason that makes him think this is that the fall in risk assets would end up making the economic adjustment with the deterioration in consumer sentiment.
After passing the bear market, he considers that bitcoin could be one of the three beneficiaries of this scenario, along with gold and US bonds. In line with this long-term bullish view, analyst Ryan Detrick also sees a promising rally in equities if they weather the current market slump.