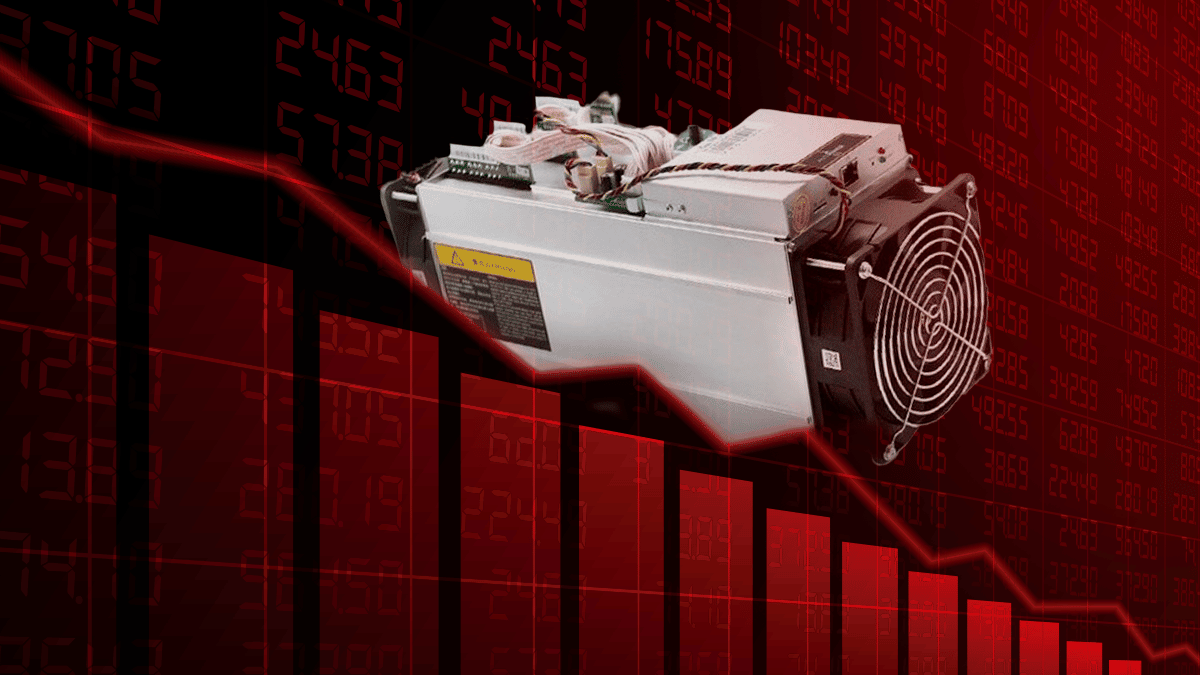 As a result of the obsolescence acquired by technological equipment, it is possible that the oldest Bitcoin mining ASICs, with more than five years in operation, fall to zero values ​​before the bear market ends, pushed by the efficiency and superior power of the newer models, which will end up burying the first specialized hardware in the business.
This according to analysts Hashrate Index, the analytics firm of Bitcoin mining pool Luxor Mining. According to specialists, old-time miners, such as Bitmain's Antminer S9 (13.5 TH/s), although they were affected "less severely" by the price drop (according to analysts), yes they are much less solvent than their most updated versionswhich contributes to its disappearance from the market before the current bear market.
In fact, that disappearance is already happening and we have seen it in CriptoNoticias. Each time the participation of these long-lived teams is less in the network, as shown in the following graph. This, because they are no longer able to compete with the new minersmany of which are already entering operations.
Bitcoin mining analysts contend:
Before this bear market ends, we expect that these older models will eventually lose more value than new and mid-generation equipment, until obsolescence drives their value to zero.

Hashrate Index.
And the other miners?
In the case of newer miners, Hashrate Index claims that the participation can be longer, since the new and mid-generation teams they are less susceptible to bitcoin price shocks and remain profitable.
In the precise case of state-of-the-art equipment, such as Bitmain's S19 pro (110 TH/s) onwards, the risk of being hit by the price of bitcoin is minimal, since they are more "productive and efficient" machinesaccording to Hashrate Index.
The medium generation ones, such as the Antminer S17 (56 TH/s), although they are the most susceptible to price variations, "remain profitable enough in a bull market for miners to keep on hand". In any case, they warn that the advance of the new miners could accelerate the fall of these teams.
Although the disappearance of the old miners supposes the farewell of an army of teams that for a long time put up a fight, it is nothing more than the entry of generations that will continue to lead the security of the Bitcoin network.