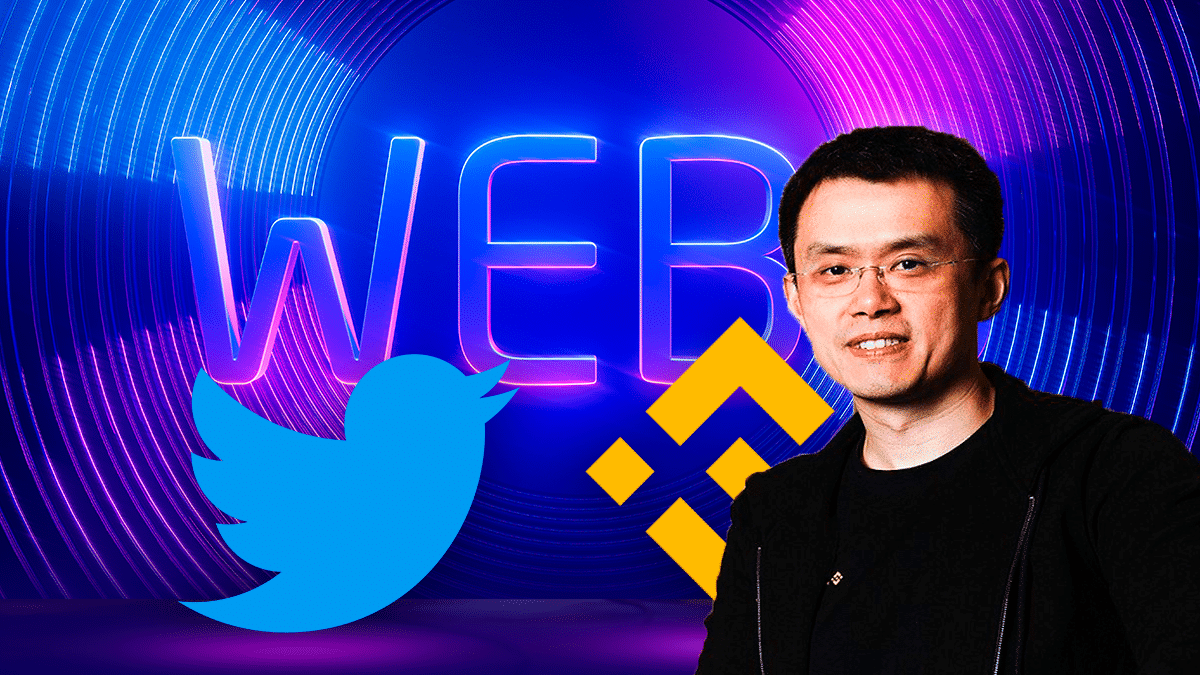 The founder and CEO of Binance, a bitcoin (BTC) and other cryptocurrency exchange, Changpeng Zhao (CZ), said on Thursday that he wants to take Twitter from web2 to web3, leveraging blockchain technology and cryptography.
This was said during a conversation organized by CoinMarketCap, one of the main market price indicators. In his participation, the manager referred to Twitter, a company for which it will contribute USD 500 million for its purchase led by Elon Musk, and that he described as a "key investment" for the company he represents.
According to CZ, new technologies can be used to accept payments in cryptocurrencies, through an ecosystem where crypto serves "to encourage certain interactions" between those who are part of the platform.
Web 3.0, also known as web3the update of the current World Wide Web or the next generation of the internet. There, it could open the way to the use of decentralized blockchains, on which, among other things, it will be possible to create virtual universes with economies based on cryptocurrencies either the well-known metaverses.
Personally, I would really like Twitter to be a platform for freedom of expression and we also want to help bring Twitter from web2 to web3. We want Twitter to be a clean platform with freedom of expression. But that doesn't mean anyone can say whatever they want, like hate speech or fake news. That needs to be tempered to a certain extent.

Changpeng Zhao, founder of Binance.
"Freedom of expression"
Like Musk, who bid more than $44 billion for Twitter, Zhao mentions freedom of expression. That was one of the slogans of the CEO of Tesla and SpaceX in his quest to acquire the company based in San Francisco, California.
As reported by CriptoNoticias, Musk took advantage of the censorship that existed on Twitter and raised the need to turn it into a private company, as a way to assert freedom of expression.
Shortly after, it was learned that Binance promised to contribute USD 500 million to Elon Musk's offer for the purchase of Twitter, something that was also reviewed by this newspaper. That sum of money is part of a fund of more than USD 7 billion, where a dozen participants were present.
Although the negotiation is paralyzed until the total number of fake accounts registered on Twitter is knownThe fact remains that the millionaire could end up buying the company founded by Jack Dorsey more than a decade ago, in what could be a 180° change for the company.