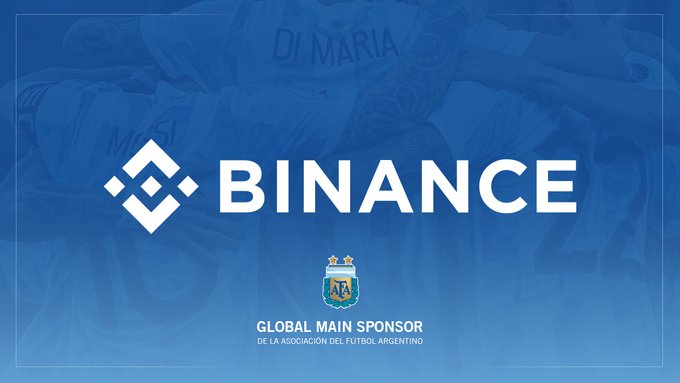 Binance and the Argentine Football Association (AFA) sealed a comprehensive sponsorship deal on January 24. Actually, they announced it this Monday, because the signing had materialized a few days before.
However, within hours of being released, the problems began.
What is it about? The AFA already had a previous contract (from 2021 and for three years) with an international company linked to tokenization in football: Socios.com.
Socios.com is the company that created the Fan Tokens, partner of more than 120 sports organizations around the world, including the most important clubs in world football. He also has contracts with Formula 1 teams, NBA, NFL and MLS franchises, among others.
The company, a few hours after the agreement with Binance was known, released a statement in which it warns that will initiate legal action against the AFA.
"Among our partners is also the Argentine Football Association, with which we signed a three-year agreement nine months ago that is in full forceand with which last summer we launched $ARG, the official Fan Token of the Argentine soccer team", says the text.
"we are dumbfounded before the statement made public by AFA announcing an agreement to grant the rights that legally correspond to us to another provider, "adds Socios.com speaking of "flagrant breach" of the contract.
Socios.com speaks in the statement of "absolute outrage" at the announced agreement with Binance to launch a Fan Token, as well as to name the Professional Soccer League.
"They intend to grant another company the rights that legally correspond to us. We will do everything in our power to prevent it and to protect the rights of fans who purchased $ARG Fan Tokens."
In addition to the agreement with Socios.com and now the controversy with Binance, the AFA previously sealed contracts with the company W88 to be the "Betting partner" for Asia in 2022 and with the Mexican company Kavak to be a digital sponsor for two years.
In addition, it is negotiating other global agreements. One relates to the launch of the first national team-owned NFT platform, in liaison with Onefootball.