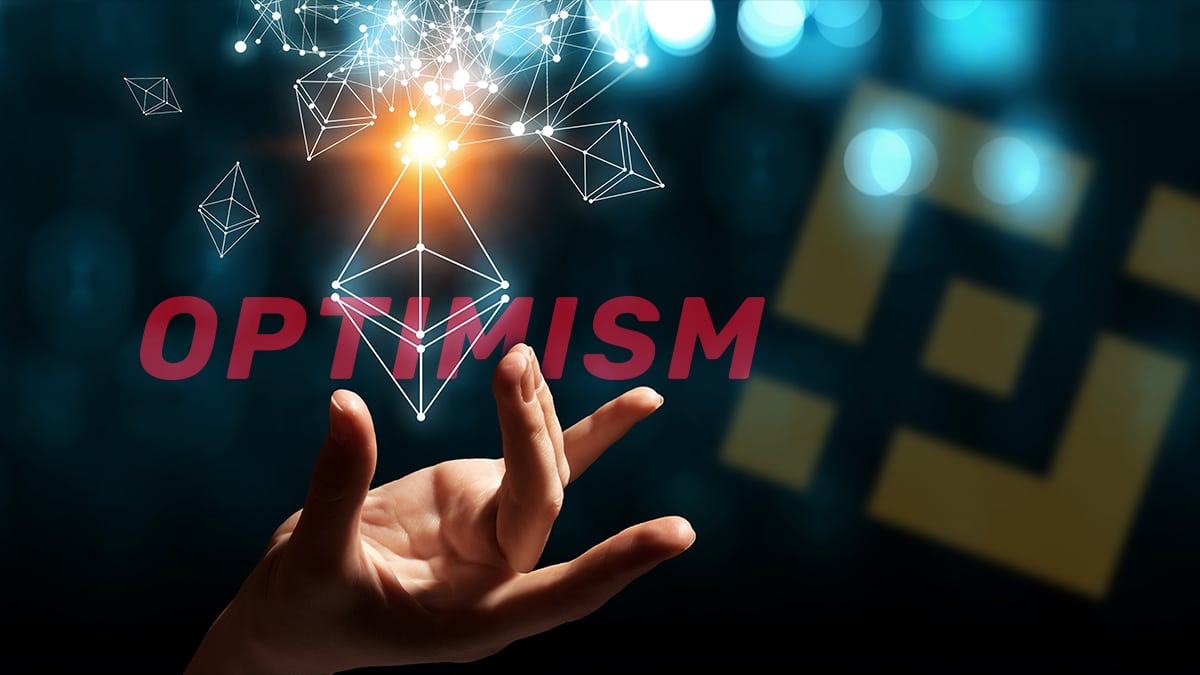 This article contains referral links. Know more.
Binance added support for Optimism, an Ethereum rollup that enables faster and cheaper deposits and withdrawals than on the mainnet.
This is the second rollup (second layer scalability solution) that Binance incorporates into its platform. As CriptoNoticias reported at the time, since November of last year Binance has made deposits and withdrawals available in another rollup, Arbitrum.
It should be noted that, for now, enabling Optimism is only intended for deposits in ether (ETH). Ethereum tokens (ERC-20, ERC-721 or any other) are not yet enabled for deposits and withdrawals through Optimism at Binance.
Binance warns of the risk of loss when sending an NFT to that address, since it cannot be recovered.
This integration allows users to see reduced payment for network commissions. According to the portal L2feescurrent Ethereum mainnet fees hover around $2.7, and have seen spikes of up to $64 on average. For second layer solutions like Optimism, commissions can be as low as $0.5with much faster confirmations.
At the time of publication of this article, ETH withdrawals through Optimism on Binance are suspended and can only be deposited in this way.
The exchange displays a message that withdrawals through this rollup will resume tomorrow, May 21. For this reason, it is not yet possible to know what fees Binance charges for withdrawing ETH to that network.
The importance of Optimism in Binance
Optimism is a second layer solution built on top of Ethereum. It allows operations to be carried out off the main chain, which are packed and then confirmed in a single transaction on the blockchain. This allows you to operate paying less commissions, but at the same time without losing the security offered by the Ethereum network.
Unlike other rollups, Optimism is compatible with Ethereum smart contracts. This allows all platforms decentralized finance (DeFi) can migrate from Ethereum to Optimism without any inconvenience.
Now, thanks to the addition of Binance, users of these rollups have another (centralized) alternative to enter or exit the rollup. This without the need to use a bridge with the Ethereum network, which would imply paying commissions to miners.
Platforms such as Aave, Uniswap and Curve Finance, which have the largest number of active users on Ethereum, according to the portal Defillamaare currently supported by Optimism.